Visual voicemail
What is visual voicemail?
Visual voicemail is a feature in your MightyCall profile that cleanly displays all the information about your voicemails. Information like who called as well as the time and duration of the call, together with the audio and transcription, are included. You can even respond to your voicemails straight from the voicemail section.
How to use it?
You can manage all your voicemails from either your email, the MightyCall mobile app, or online through your MightyCall account. When you get a voicemail, you can respond to it, download it, or delete it.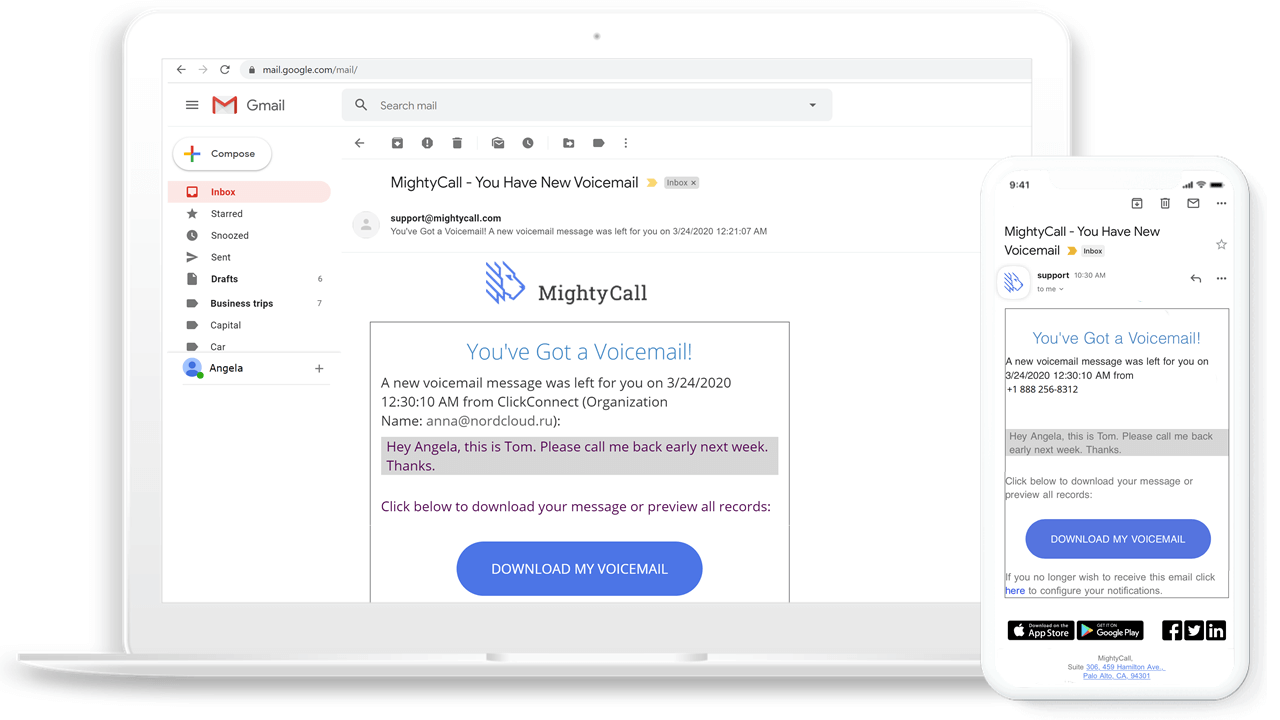 What are the benefits to using visual voicemail?
The main benefits to using visual voicemail are the time saved and extra organization. You won't have to dig through your call records to listen to voicemails since everything is lined up chronologically for you. With all of your voicemails in one place, it's easy to keep track of everything.
With both audio and transcripts provided, you have a quick way to check what's going on with business too. If you don't have time to listen to the audio, just give the transcript a glance and decide whether you need to immediately respond or not. The time you save from reading adds up to more productivity!
What customers say about MightyCall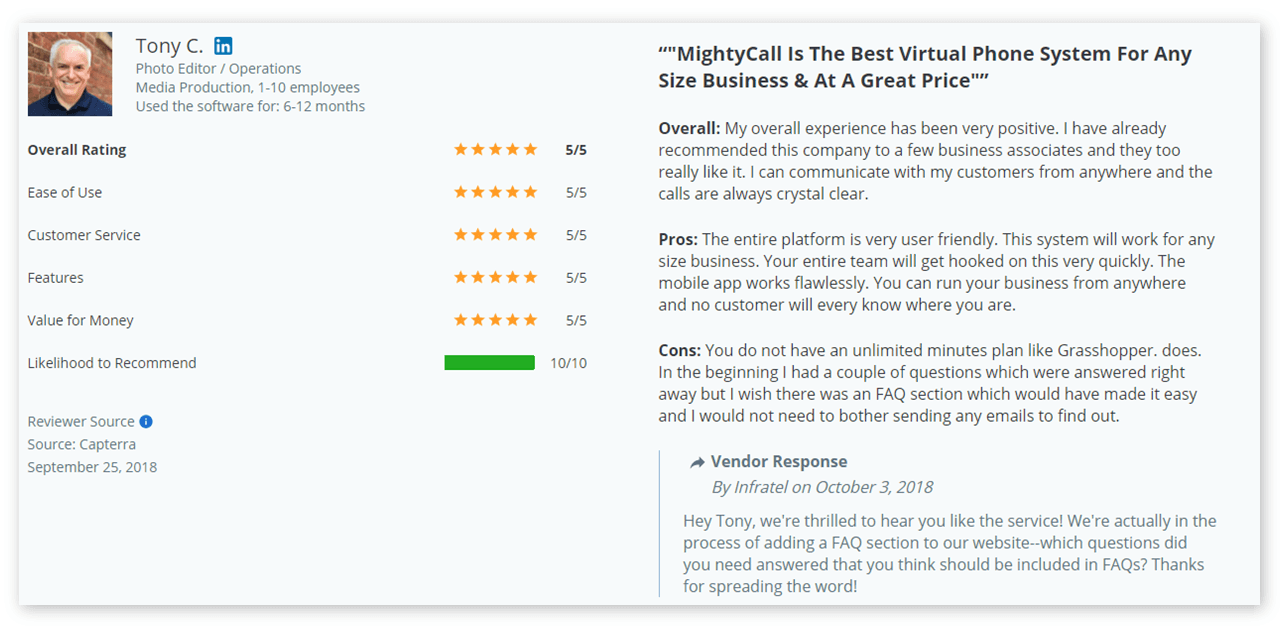 4 out of 5 stars

4.2 out of 5 stars

4.7 out of 5 stars

4.2 out of 5 stars
Get a virtual phone number for your business now!
No contract.
No hardware needed