Conference calls
Business values of conference calling
The conference call is a popular communication tool for both corporations and small businesses.
The main value of conference calls is the efficient use of staff time. With a conference call, you can conduct collective talks with partners or remote employees without the need to gather everyone in the same location.
An improved customer experience is the second value of conference calls. With the help of conference calls, a user can effectively address a client's issues by seamlessly connecting technicians or accountants to the conversation.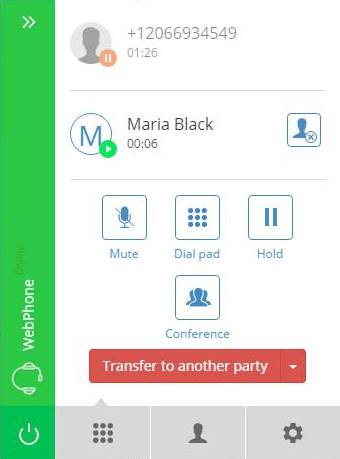 Advantages of MightyCall conference calls
The main advantages of this feature are:
It's easy to use. You can organize one within seconds.
You can connect people during a call or even an in-progress conference call itself
You can record conference talks for later review.
You can participate in a conference call with various devices such as the webphone, a cellphone, a landline phone, SIP phone, etc.
You don't need to buy additional hardware (media server, etc.) or pay extra
How to make a conference call
MightyCall's phone system provides users with a built-in conference service capable of handling up to 5 participants.
The easiest way to make a conference call is to use the WebPhone. In this case, you can add participants with a simple mouse click on the 'Consultative' or 'Add' buttons.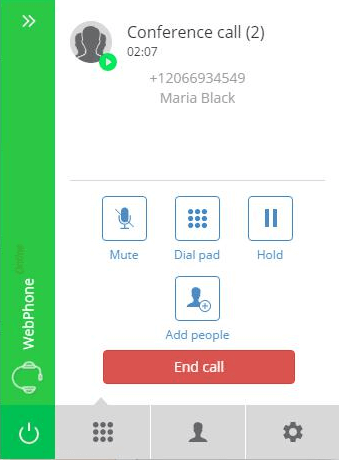 On other phones, including cell phones, you can start a conference call using the * and # buttons.