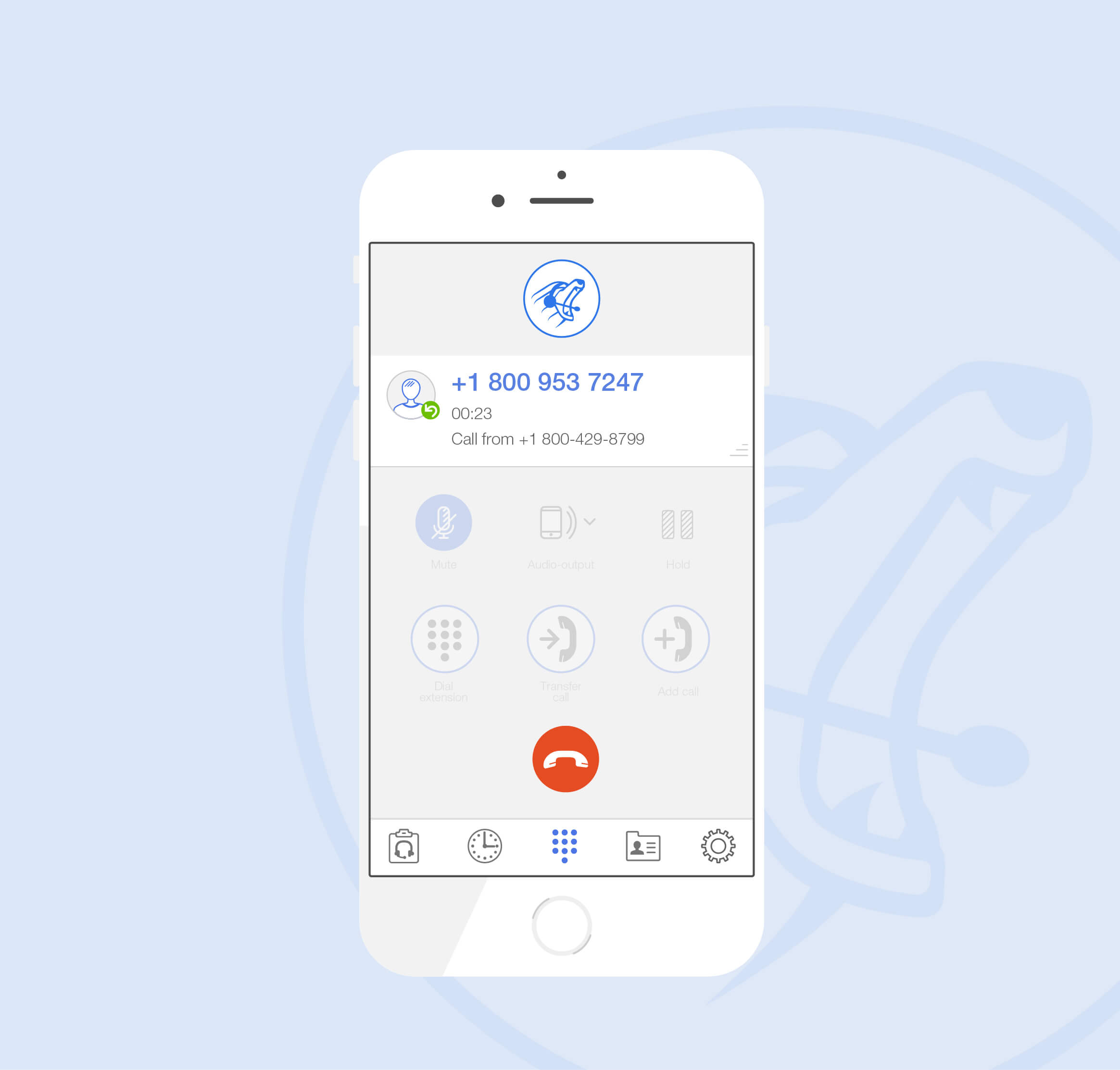 How to Get a Toll Free Number In the USA
---
Toll free? You've probably heard the words in every advertisement you've ever watched. What's it mean exactly though? Well, "toll free" calls are free for the caller, but paid for by the receiver. It removes the cost decision for a potential customer for anything other than a local call.
In this article we'll cover:
what a toll free or an 800 number is;
how a toll free number works;
how to get a toll free number in the USA;
how to choose between toll free number providers.
Having a toll number means that your market expands beyond your local/city limits- potentially to the whole country! You can also customize the number to spell a brand name. You should contact your provider to discuss the terms and benefits, but make sure to shop around for the best deal.
What are toll free or 800 numbers?
These are phone numbers that begin with three digit codes, namely 800, 888, 877, 866, 855 and 844.
People often call them 800 numbers as this is the most commonly occurring code.
Regardless of the prefix, all toll free numbers work in the same way and have common benefits. A toll free number allows customers to reach businesses and companies without paying for the call. Calls to each toll free number are routed to a particular local phone number.
How does a toll free number work?
Wondering how it works? Simply said, whenever a person dials a toll free number, it's routed via the selected long distance company to any programmed or chosen number. It can be a personal or a corporate number, VoIP number or even a multichannel business number with follow-up processing in the cloud. The owner pays for the incoming call as if they had called themselves.
Some service providers – including MightyCall – offer a "vanity" number option that allows spelling of a company's name, a word or acronym that is chosen by the subscriber. It is easy to remember, as it often contains a pattern or specific word, such as 1-800-CARS or 1-888-PIZZA. A "Vanity" number is a valued part of branding and direct response tool in advertising. Though many recognizable patterns are already occupied, you can still invent your slogan.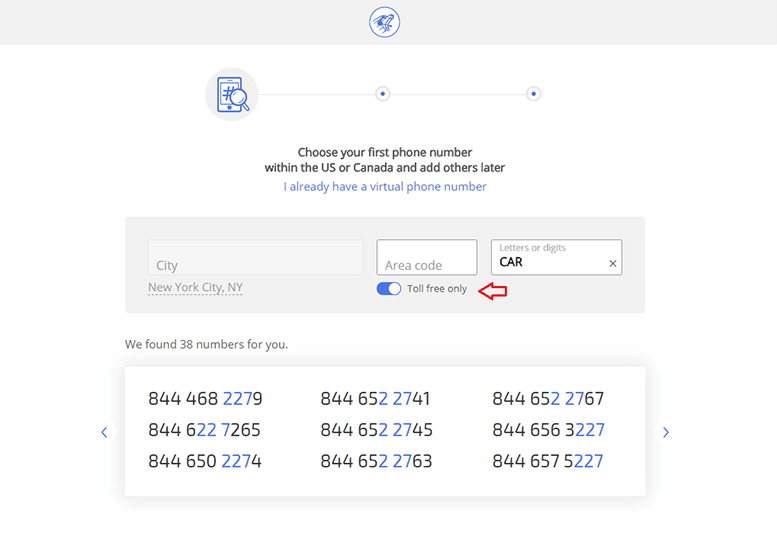 A toll free number can be an essential asset for your business. Now let's discuss the benefits.
Does your business need a toll free number?
Today, there are more than 40 million toll free numbers in use. A new code (833) was implemented in 2017, with multiple other codes planned for the future.
Here are some reasons why so many businesses and even individuals opt for it:
It gives your enterprise a national presence. Your brand has more reliability assurance when you demonstrate countrywide coverage. Besides that, "vanity" numbers add a perception of a brand equity.
A trusted connection between customers and business. Consumers regard calls from toll free numbers as reputable. Companies from every industry, including healthcare, communications, travel, high-tech, education, and more provide toll free numbers to help customers with questions about services and products.
It has a text option to reach to the millions who prefer to text rather than talk while keeping that same asset as the original link with clients.
Toll free number is convenient for the teamwork, since that staff stays in touch while having business trips without bothering about communication charges.
Many families have loved ones across the country. Personal toll free number helps to connect one another. If they don't need to pay for a call, they call more likely.
You should have a toll free number if you do online business, your business is nation-wide, you have active product support service, or your phone number is a vital part of your marketing campaign.
How to choose between toll-free number providers?
We've looked through the major benefits toll free numbers have for consumers and companies. But there's more: another major reason for their popularity is they are cheap and simple to set up. In the USA, there are numerous providers. Most of them offer packages including numbers, voicemail and conference calls services as well as Internet service.
Here are some hints that can help you sift through the huge amount of providers:
An extremely cheap provider is more likely to give poor service. Paying an astronomical amount of money doesn't seem reasonable either, with the large amount of providers. Focus on those whose price is about 5-7 cent per minute.
For small businesses a virtual provider is preferable to a basic one. Along with a toll free number they offer additional options and tools to manage business communications.
What the client probably hates most is a busy signal. If calls are your major tool of communication with a client, opt for some channels for simultaneous conversations.
Even if you like your provider, you'd better have an option of toll free number portability. Porting your existing number means keeping it while obtaining features and support of your new provider.
A "Vanity" number option. Its allure is evident. For a small business, it can be a vast share of a marketing campaign. "Vanity" number is an excellent step to a business scaling.
Make your toll free number jet up
A toll free number is a pricey asset that should be used all out. So when choosing a provider, review all their services and additional features.
For your business efficiency, aside from toll free numbers we also offer:
A click-to-call widget – it is the easiest way to turn your website visitors into customers. It includes basic and contact information about the company and "Contact Us" button. The effortless way to reach your company is a client-oriented approach.
If your business performance is mostly dependent on calls, you'll like our call statistics option. The dashboard section shows metrics to track productivity and analyze the most important indicators: connected vs. missed calls, a speed of answer, talk time, incoming and outgoing calls, internal calls, and voicemails.
All calls (as well as e-mails, social media mentions, and messages) are automatically listed in the activity queue. Every issue has a responsible person and due time reminders.
If a call routes to a cloud of multiple operators, our solution allocates it efficiently to minimize hold time.
Call recording is a tried-and-true quality assurance tool for both customer service and internal performance review.
Besides a toll free number, you can set a local number for your business. The more channels you offer to a client – the more likely they are to contact you.
In short? Toll free number is one of the greatest ways to improve your customers' experience and build loyalty.
Pick the right plan for your business
Get a 50% discount on MightyCall for your first month.
If you already have a virtual phone number, we can port it in for free so you can keep using it.
All plans include
Unlimited Extensions

Unlimited Text Messaging

Customizable Call Routing

Auto-Attendant

Webphone

Conference Calls

Call Queues

Voicemail to Email

Custom Greetings

Performance Reports

Facebook & Twitter Integration

Web Widgets
30 day money back guarantee

No long term contracts

You can change your plan anytime