See MightyCall in action
Watch videos about the product or book a live demo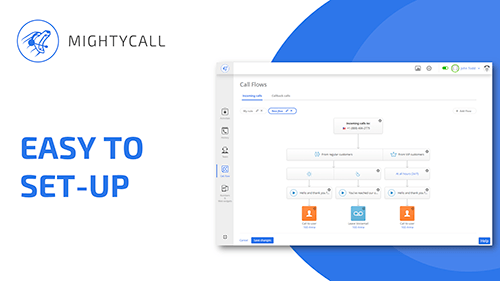 Easy to set-up
Start calling today - no hardware needed! Choose between local, toll-free, and vanity numbers and customize the way your business handles calls.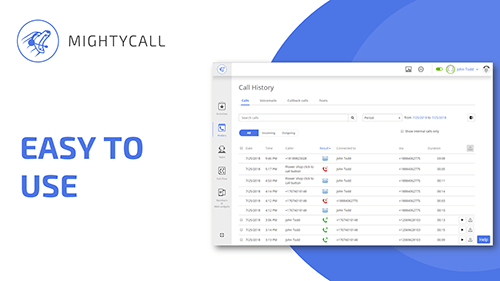 Easy to use
Anyone can use MightyCall. Flow charts make customization easy and advanced statistics help you understand how your business is performing.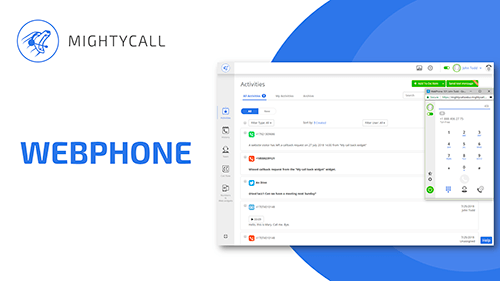 Webphone
If you often use your phone while in the office, the webphone is a better way to talk. When you use it to make and receive calls, only your MightyCall minutes are used!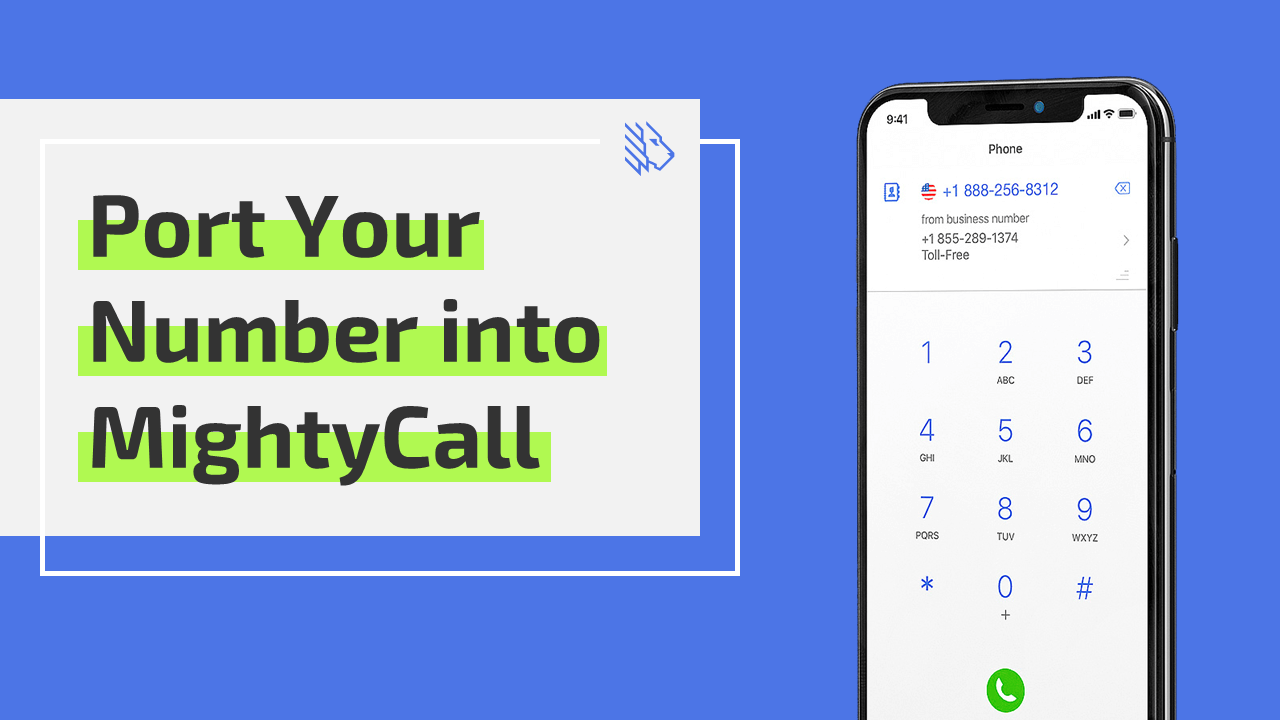 Porting number
In MightyCall we can port in your existing virtual number for free so you can keep using it.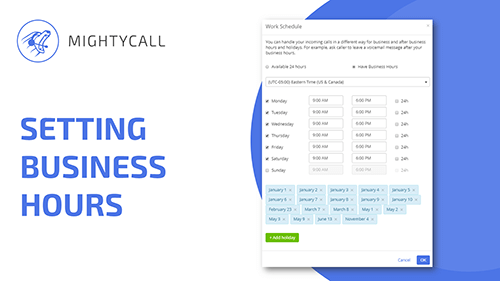 Business hours
During office hours, calls will come to you as usual, and during non-business hours you can reroute calls to voicemail or even another employee.
Custom greeting
The little details count—inject some personality into your business with custom greetings. Record and use as many greetings as you like, all from your phone!