Toll-free or local vanity numbers
Select a branded toll-free or any area code number at no extra charge.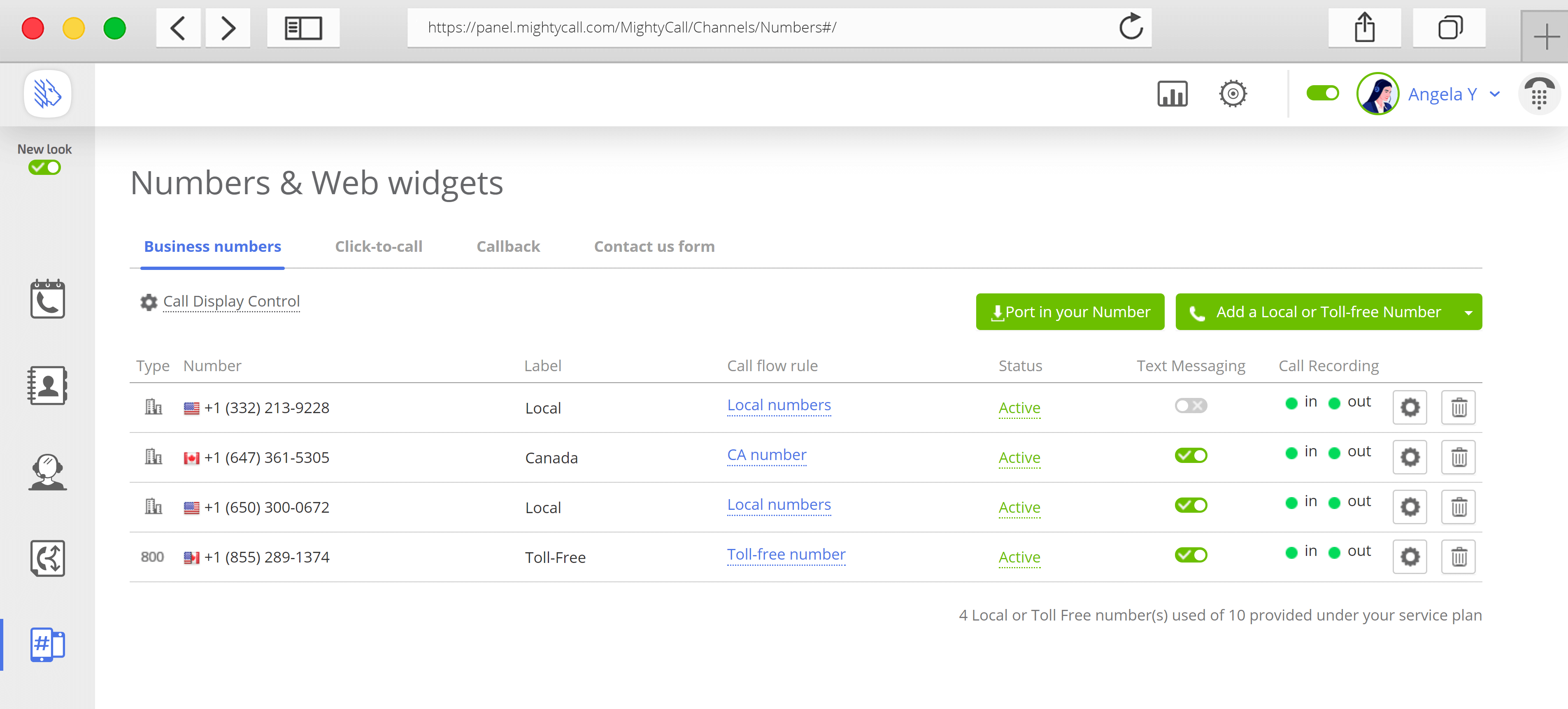 Allow incoming calls to show your business number instead of the caller's number to know it's a business call
Choose a toll-free and local number for free
Set separate call routing rules for your business numbers
Port in your business number for free
Enable text messages and read texts on web & mobile
Enable call recordings for inbound & outbound calls
The first thing you do when you sign up for MightyCall is select your number. The importance of that first step in anything is often underappreciated, but your virtual phone number is the backbone of your business, as well as a great branding opportunity with a vanity number. We have tens of thousands of numbers, both toll-free and local, for you to choose from.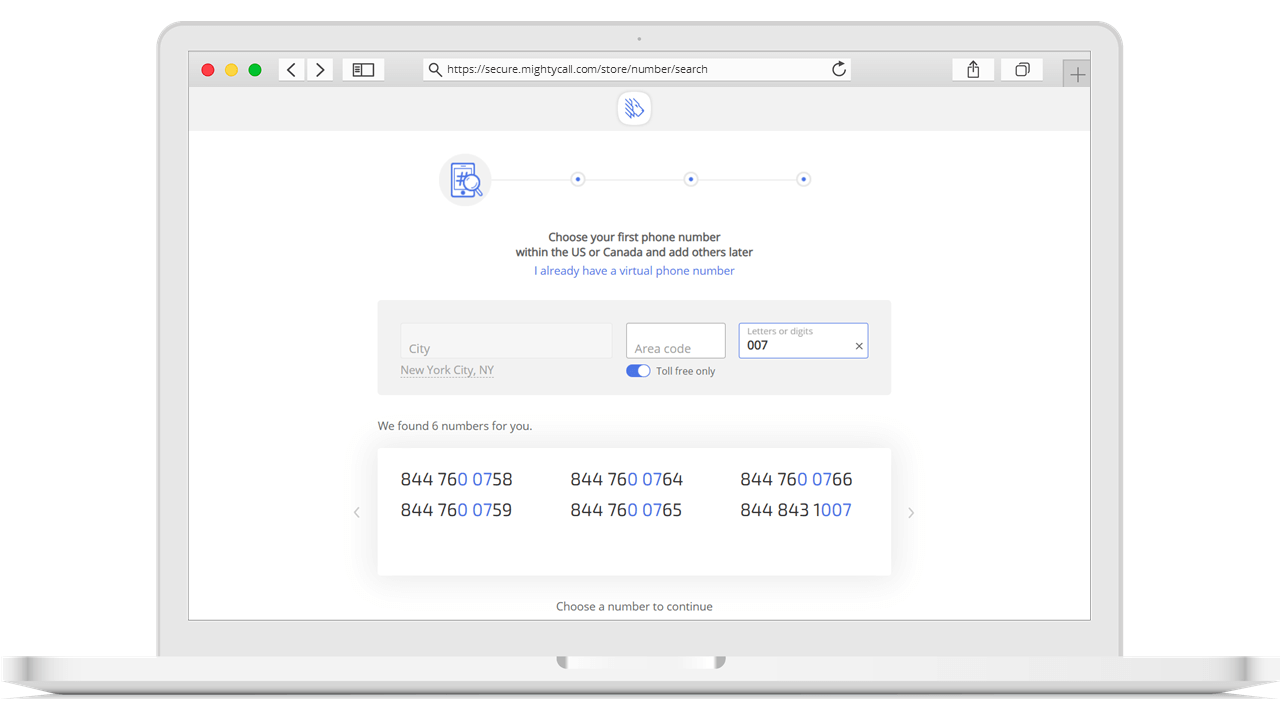 What we offer for your virtual business number:
Local numbers in any area code
Toll-free numbers starting with 844, 855, 866, 877, and 888
Vanity numbers in any area code
A convenient search tool to find the vanity number you need
An array of amazing virtual phone system features
What exactly is a virtual phone number?
Any local or toll-free number provided by MightyCall is 'virtual'. This just means that the number is not tied to a specific telephone line or telephone the way normal phone numbers are. Virtual numbers serve as business access numbers (or DID).
Every call to a virtual number is forwarded to one or more of a user's "real" phone numbers, such as landline phone numbers, mobile numbers, webphone and SIP numbers.
You don't need any hardware, software, or cable installation to set up a virtual number—you simply need to subscribe to MightyCall, and then you can use your new virtual phone number with any device you please.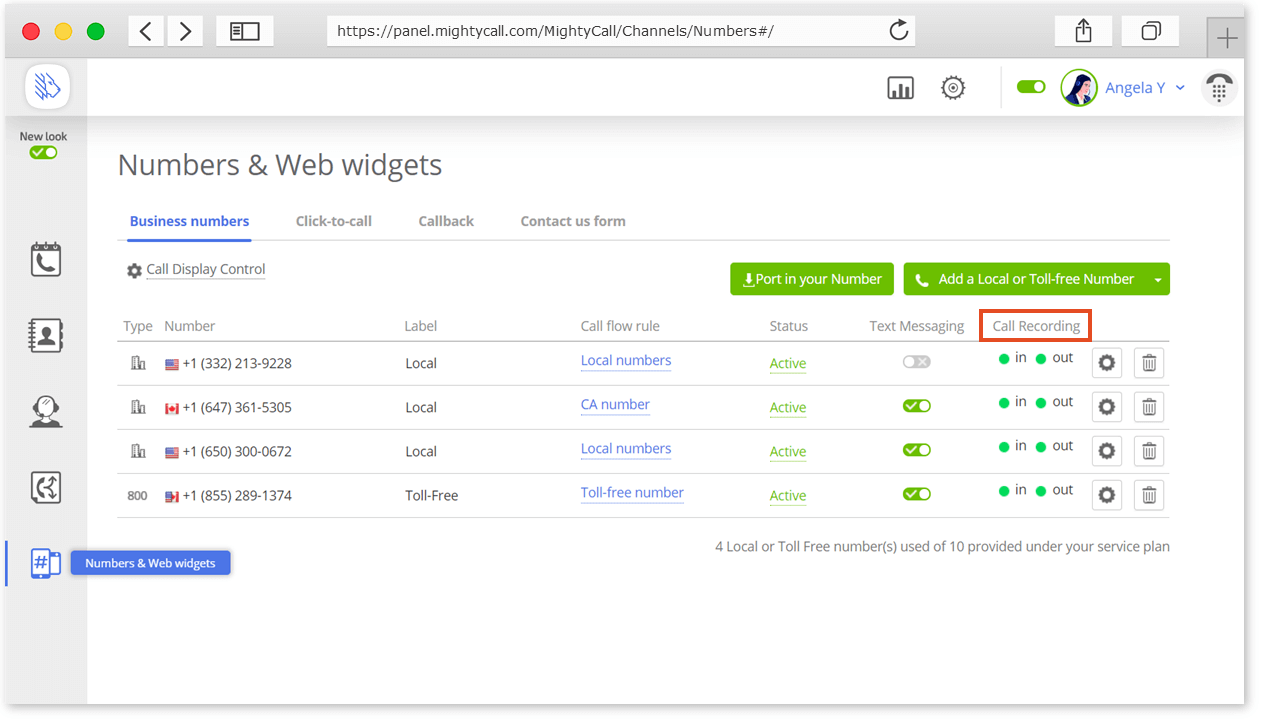 And what is a toll-free number?
Toll-free numbers suit businesses with customers all over the country.
A toll-free number is a phone number with special billing. For the caller, all calls to a toll-free number are free because the company that owns the number pays for them. This billing is the opposite of the way billing works for most local numbers.
Toll-free numbers help businesses by:
Lowering the barrier for customer calls
Showing a high level of customer care
Giving the company a serious and professional appearance
And what exactly is a vanity number?
In a nutshell, a vanity number is a phone number with a digit sequence that is easy to remember. This is normally achieved by attaching the digits to a word that customers will remember, like 1-800-FLOWERS or 1-855-Cookies.
Whether you need to stand out locally or across the country, we offer both local and toll-free vanity numbers at no extra charge—all you need to do to get your vanity number is to sign up for MightyCall.
Vanity numbers are a great marketing tool, they
Are easy to remember for customers
Increase your brand visibility
Can increase your call volume
We also have a convenient search tool to look for available vanity numbers when you sign up.
You can use 3 ways to search vanity numbers.
Search repeated digits or a special sequence of digits, e.g. 555, or 1234, or 3535.
Search by phoneword usage (substituting digits with letters through the aid of the telephone keypad) For example, a word 'taxi' means '8294', 'PC' means '72', etc…
Search a sequence of digits with a special meaning, e.g. 247 for 24/7 support service or 241 for "two for one" discount campaign.
With your toll-free or local MightyCall virtual number you can:
separate your business and private life;
separate several projects;
set up a virtual presence in regions where you don't have an office;
provide workers who don't work from an office with a business phone number;
get temporary numbers for marketing campaigns;
track the efficiency of different media channels and promotional campaigns.
What customers say about MightyCall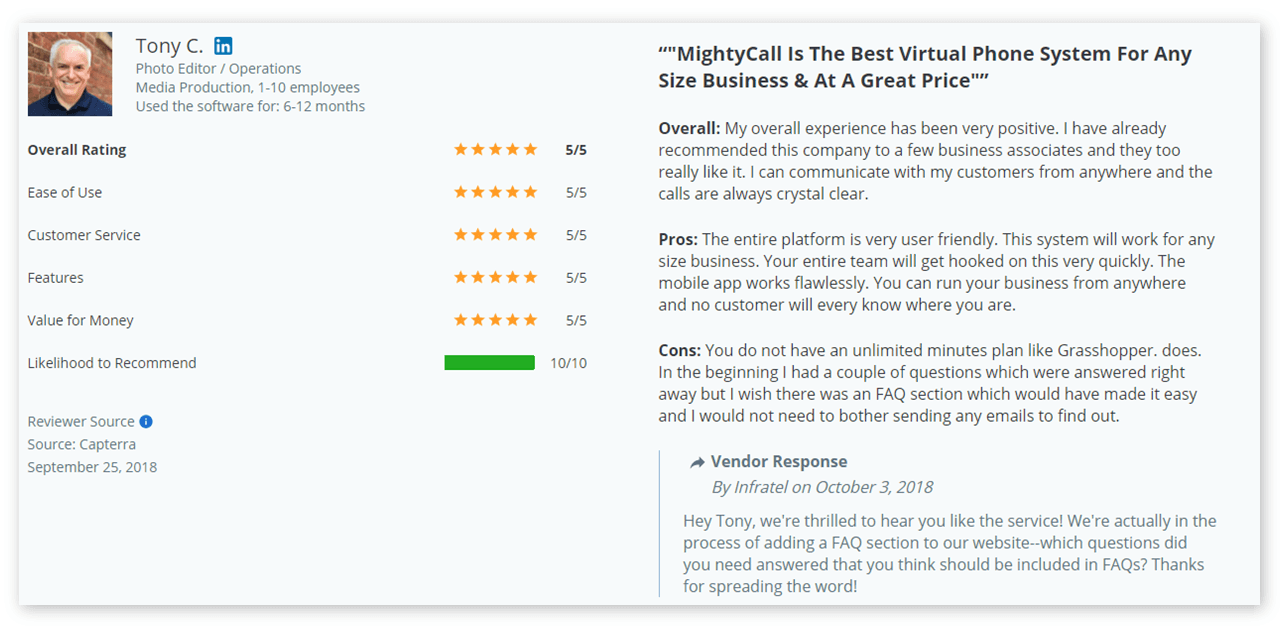 4 out of 5 stars

4.2 out of 5 stars

4.7 out of 5 stars

4.2 out of 5 stars
Get a virtual phone number for your business now!
No contract.
No hardware needed