Business Contact Book
What is the Business Contact Book?
MightyCall's Business Contact Book works just as any other contact book would — it helps you save and keep track of your contacts within the system. With our Contact Book feature, you can save a caller's name, multiple numbers (if they use more than one), and email address. There is also, crucially, a comment section to keep you updated on their happenings. You can write whatever you need to about a customer as a reminder to you and others.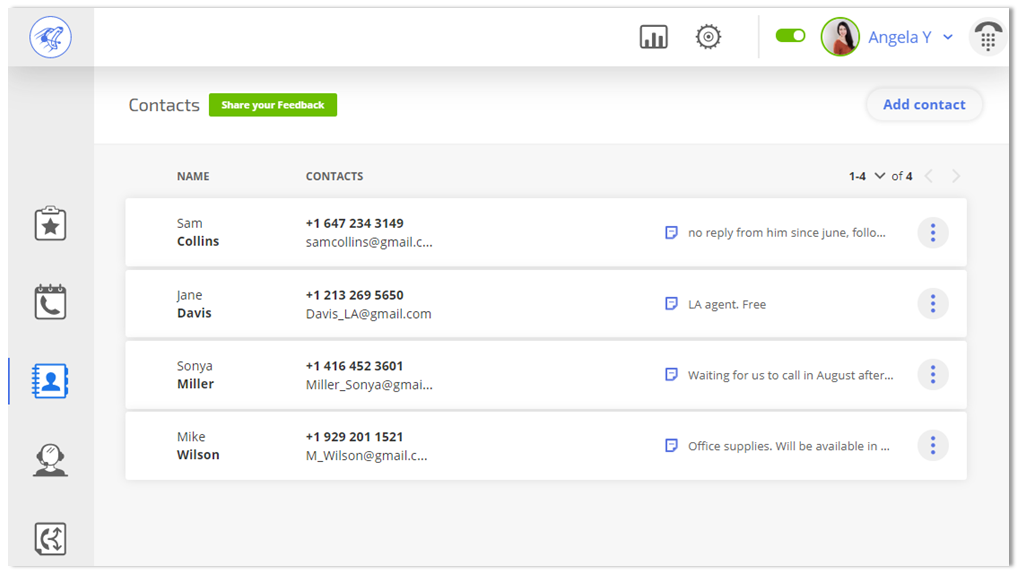 This truly is a game-changing feature. It takes a VoIP system from a tool to manage communications to CRM-adjacent.
What are the basics? How does it work?
The Contact Book is a team-wide feature. In the MightyCall system, there both Administrators and Users, but everyone has access to both edit and view the Contact Book. If you, the admin, leave a comment about a customer, all of your staff will be able to see it, and vice versa.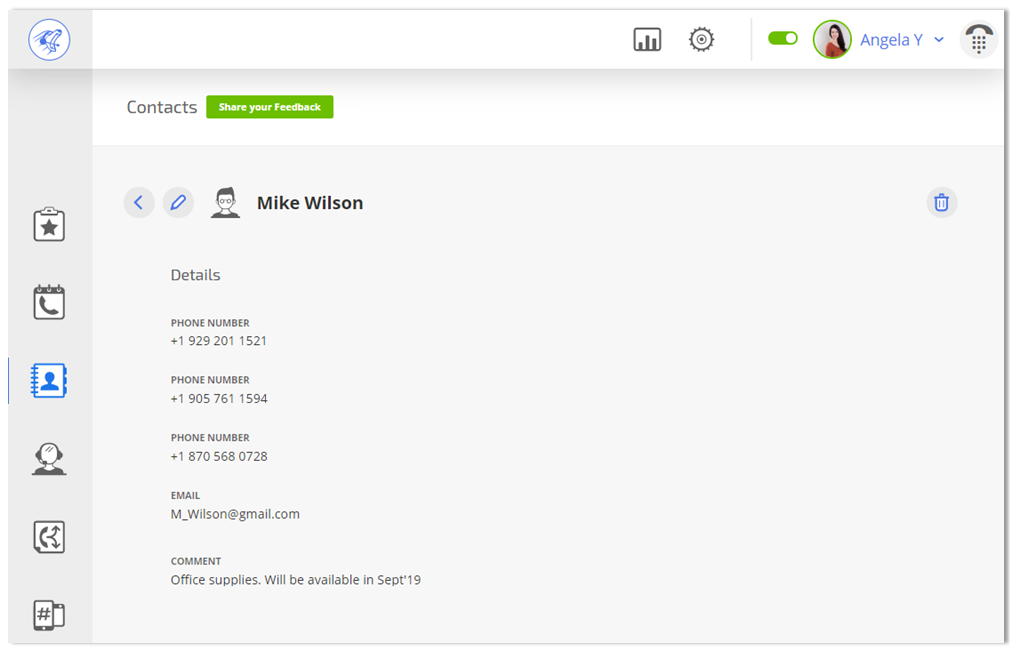 While there are other places for this kind of notice board, having it combined with the call history and contact list all in one place makes life a lot easier for everyone.
Also note, the Contact Book is per MightyCall account, not per number. That means that you only get one, even if you have multiple numbers active within the system. Adjust accordingly if certain customers/callers only interact with a single number.
Changes to watch for:
We just released the Contact Book feature, but we have big plans for it. In the coming future, it will be added to the mobile app and will have its functionality expanded to include:
Importing and exporting contacts
Showing a full history of customer requests/comments
Adding custom labels (tags), creating customer groups, etc.
If you have any feedback on the feature or have other ideas on how to improve it, feel free to send us suggestions at support@mightycall.com
Calling Features
Customer Care
Team & Progress
Web Features