Custom Greetings & Music on Hold
Set custom personal and company greetings for different callers and different situations.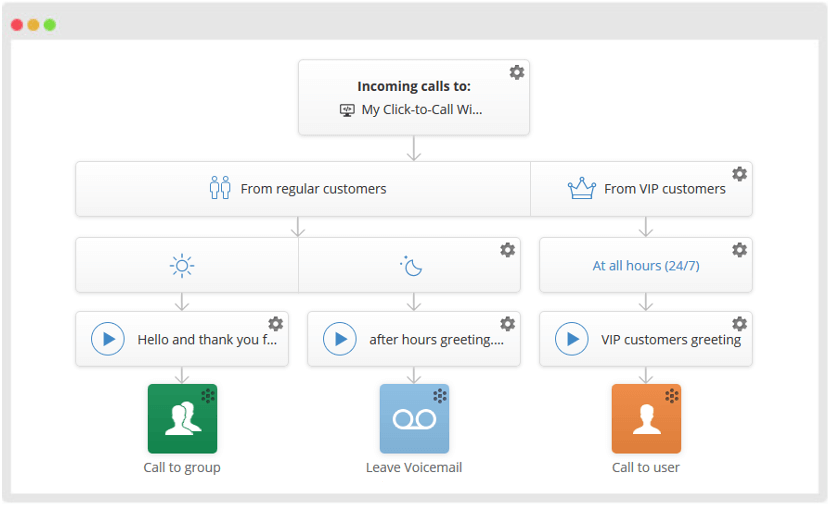 If you're looking to make a good first impression, custom greetings are a fantastic way to start off on the right foot with your clients. The greetings aren't one-size-fits-all either, as you can use different greetings depending on who the caller is and when the call comes in.
Set up a professional call menu (Press '1' for Sales, Press '2' for Support, etc.) to make your client calls more efficient. If things are busy when someone calls, no worries, because MightyCall offers music on hold.
How can I record a custom greeting?
On the MightyCall dashboard, go to 'Settings' & then 'Configure Call Flows'
Click the 'Greeting' Box
From there you can upload an audio file from your computer or record a new greeting with your phone
Make sure to save the changes and hit 'OK'
Once you've done that, you can control your greetings straight from the 'Settings' page.
How can custom greetings help business?
MightyCall's custom greeting system lets you stay on top of things. You can use different greetings for different callers as well as for different steps within your call flow—for voicemail, waiting to be connected to a specific extension, or after business hours.
This variety ensures that your caller's experience feels authentic and organized.
Beyond that, this is a critical chance for you to inject some personality into your business. Customers will appreciate the effort!
How can I use music on hold and ringback tones?
MightyCall allows you to use your own Music on Hold and Ringback Tones.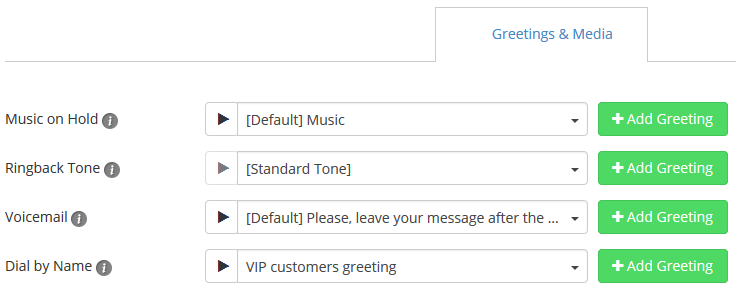 The Music on Hold option lets you customize the music callers hear when they're on hold during a call or in a call queue.
A Ringback Tone is an indicator that a caller hears while the call is being placed.
Go to your MightyCall Profile
Open the 'Greetings & Media' section
To change your hold music or ringback tone click the 'Add Greeting' button and choose what you like
Save your changes
Looking to Maximize your Greetings?
If you're looking for a special touch, for Ultimate plan we even have a professional voice studio so you'll make the best first impression possible.

4 out of 5 stars

4.2 out of 5 stars

4.7 out of 5 stars

4.2 out of 5 stars
Get a virtual phone number for your business now!
No contract.
No hardware needed