Multiple Phone Extensions
Every MightyCall plan offers unlimited users and phone extensions.
What is a phone extension?
An extension is a short internal number assigned to an employee, a project team, or a department of your main business number. If someone calls your number looking for a specific worker or with a specific need, they can automatically be routed to the appropriate place.
Since MightyCall uses cloud technology, we are able to offer every customer unlimited extensions to accommodate any sized business. It's as easy as an admin sending a system invite to their staff and setting a phone extension number for them.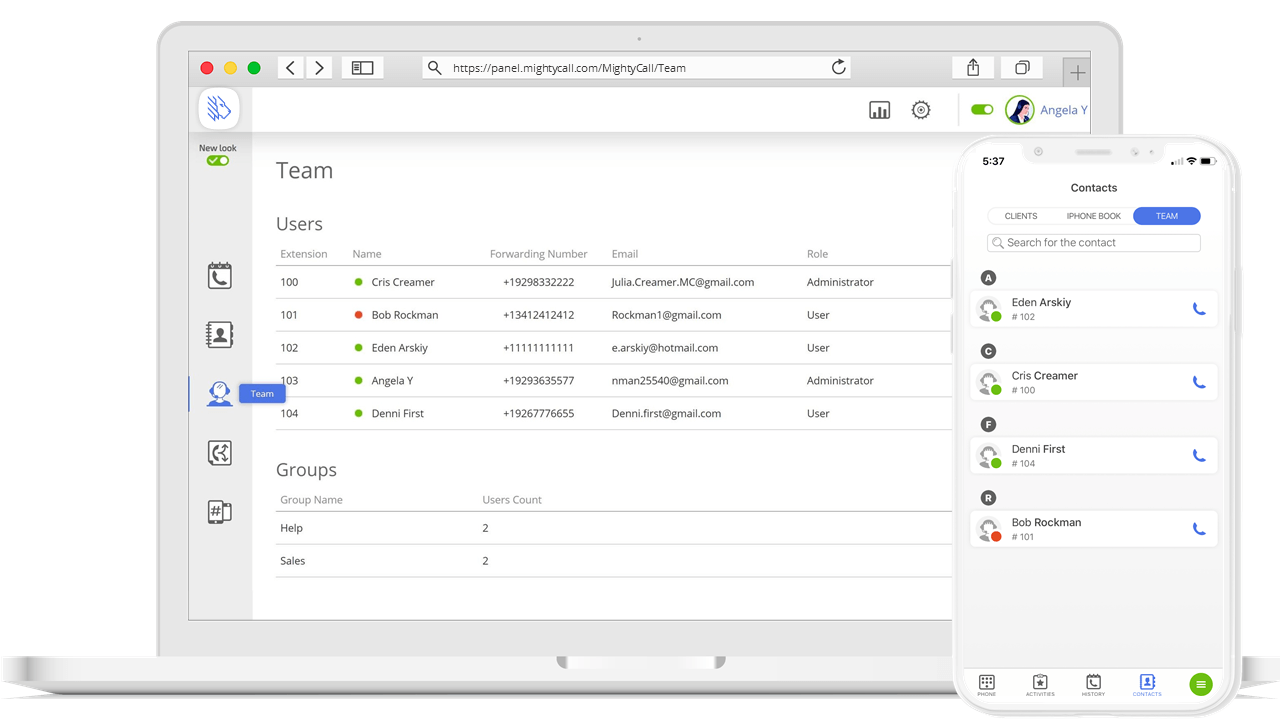 How extensions work
Extensions are just a mechanism to save callers' time by getting them to the person they need faster.
If a customer calls your business needing to talk to Jeff, for example, they will be given a quick call directory. They can enter Jeff's extension immediately to talk to him, and the MightyCall phone system will forward this call to every device connected to Jeff– his cell or desk phone numbers, web phones, and the MightyCall mobile app.
All these devices ring, either simultaneously or in sequence, until the call is answered.
If a customer enters a group extension, such as to a sales team, MightyCall distributes this call among the sales team members through one of 4 available algorithms you can choose between:
simultaneous
round-robin (circular)
sequential (by qualification)
freest first.
Business benefits of extensions
User extensions are a great feature for any business phone system. That's probably why most VoIP companies charge you by the number of users you have, as they recognize this as an essential element to business communications and simultaneously, a way to make money.
At MightyCall, all of our plans have unlimited user extensions as a free feature, because we know that bringing all of your employees into the loop shouldn't run up your costs. That means every staff member can have their own extension, making everyone more capable of handling their own work responsibilities.
You can assign a staff member both their own extension and include them in a group extension (such as sales, service, etc.) to better maximize their time. That means they'll be on the clock, ready for any call, and easily available to customers they've previously interacted with, to more smoothly create bonds between the business and the individual.
This also translates to better business scalability, as you can add or subtract extensions as you see fit without needing to contact your business phone provider as your business grows.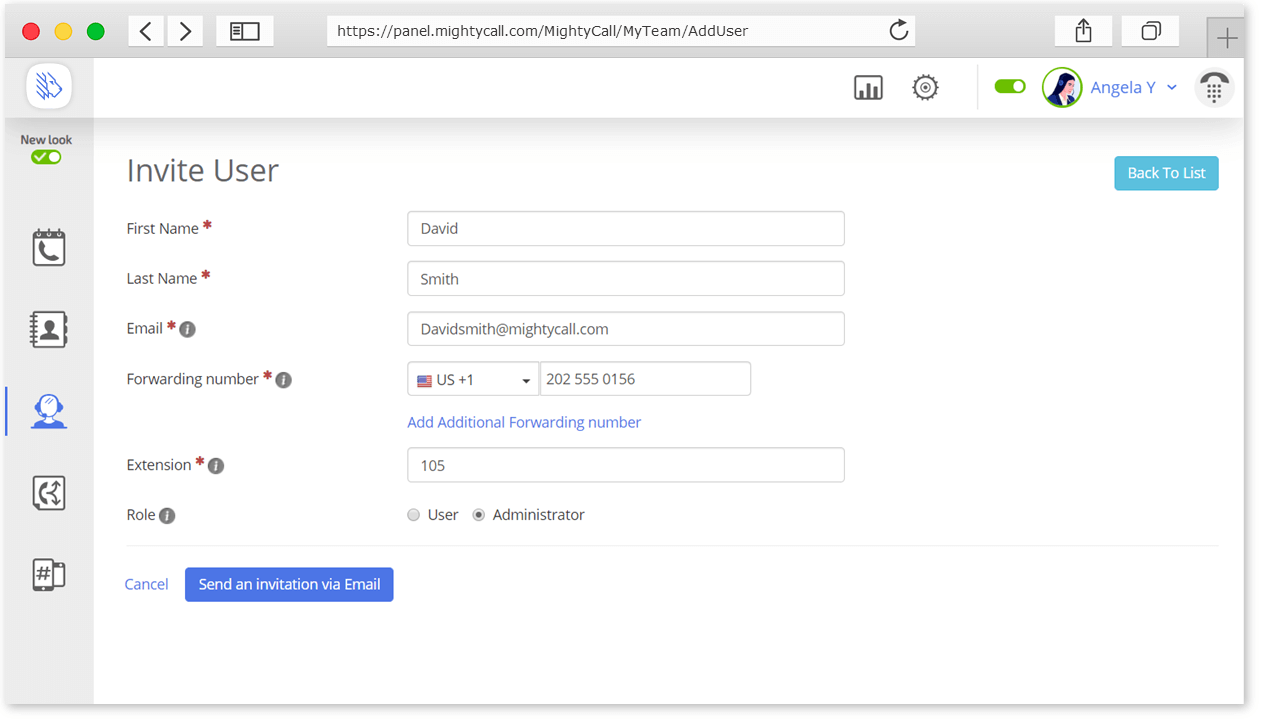 Some typical uses for extensions
Having extensions is particularly important for a phone system with several users. You can accomplish many things easily, such as:
Connecting callers and specific employees more efficiently
Improving your company's internal communications: you can call or transfer a call to a co-worker by putting in a short internal number. These transfers are especially important when you have employees working in the field or remotely.
Making communication with remote employees cheaper and more convenient: you can create remote sales, service, or engineer teams with common extensions for better customer service without the need for expensive office space.

4 out of 5 stars

4.2 out of 5 stars

4.7 out of 5 stars

4.2 out of 5 stars
Get a virtual phone number for your business now!
No contract.
No hardware needed