Facebook/Twitter messages
Stay in touch with your customers on social networks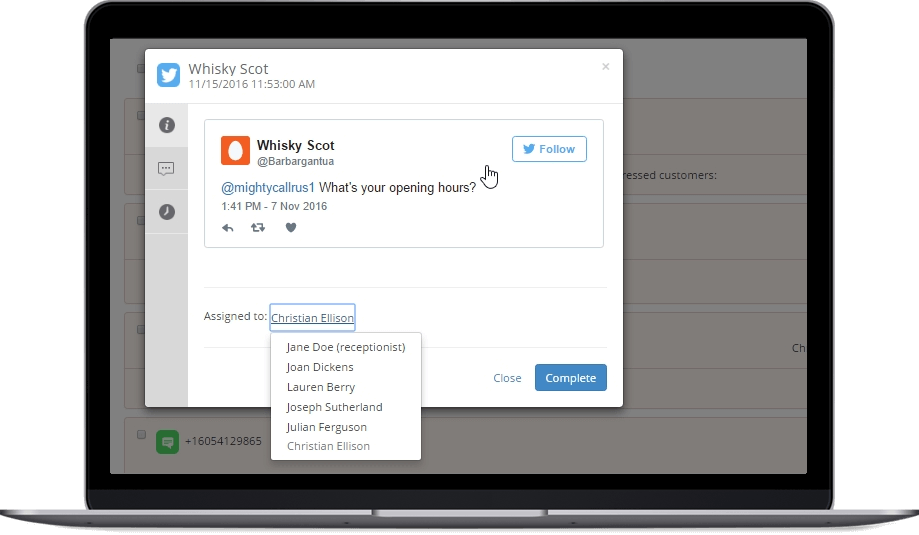 The Benefits of integration with Facebook and Twitter
MightyCall offers integration with Facebook and Twitter to better your customer service. The advantages of this are:
Better productivity. Employees respond to requests from the social networks quickly and directly from the MightyCall account. Social media mentions go straight to your MightyCall account, so you don't need to scroll through Facebook looking for comments.
Your best employees can answer and engage customers on social media
Zero missed customer requests from Facebook and Twitter.
A single task list associated with client calls, text messages, and messages from Facebook and Twitter means cleaner organization
How do Facebook and Twitter integrations work?
MightyCall has connectors for integration with Facebook and Twitter.
The first step to integrate the services is to connect your Facebook and Twitter accounts with your MightyCall account.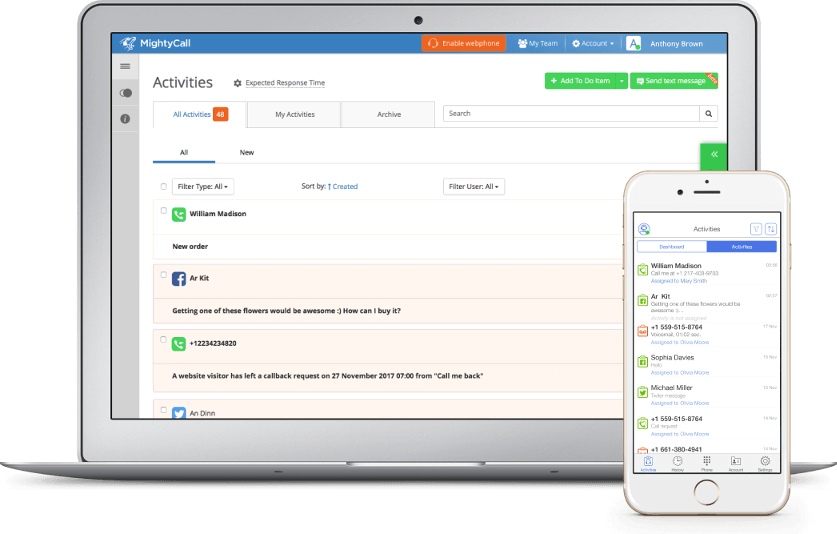 After that, direct messages from Facebook, mentions of your company on Twitter, and posts on either your Facebook or Twitter business-page will automatically appear in the task list (Activities) on your MightyCall account. You can assign these tasks from social network to any teammate or comment on it yourself straight from the activity list.

4 out of 5 stars

4.2 out of 5 stars

4.7 out of 5 stars

4.2 out of 5 stars
Get a virtual phone number for your business now!
No contract.
No hardware needed