Call-back requests from your website
MightyCall makes your website's visitor experience as smooth as can be. We offer the useful 'Callback request' web widget to let visitors request a call-back or follow-up email. The widget includes a field for comments so you can know exactly what's going on.
What is a web widget?
A web widget is a simple tool you can use on your business's website. With MightyCall, we support 3 unique web widgets to help your business look and function professionally.
How does Call-back requests work?
It takes only a few minutes to set up the Call-back requests form and post it on your site; you don't need any technical skills or knowledge.
Using the drag-n-drop editor on your MightyCall account page, you move and arrange your widgets on your site. You fill in the contact us form with all the relevant information: company address, phone number, links to social media, etc. Then you get a code which you post on your web page and voila! – The contact us form instantly appears on your website.
The site visitor sees the Call-back button on the contact us form. With a click they can make a request for a call-back (leaving their number and desired time for the callback) or for an email response to a problem/question.
The client's request immediately goes to your Activity queue. From here you can directly address the task.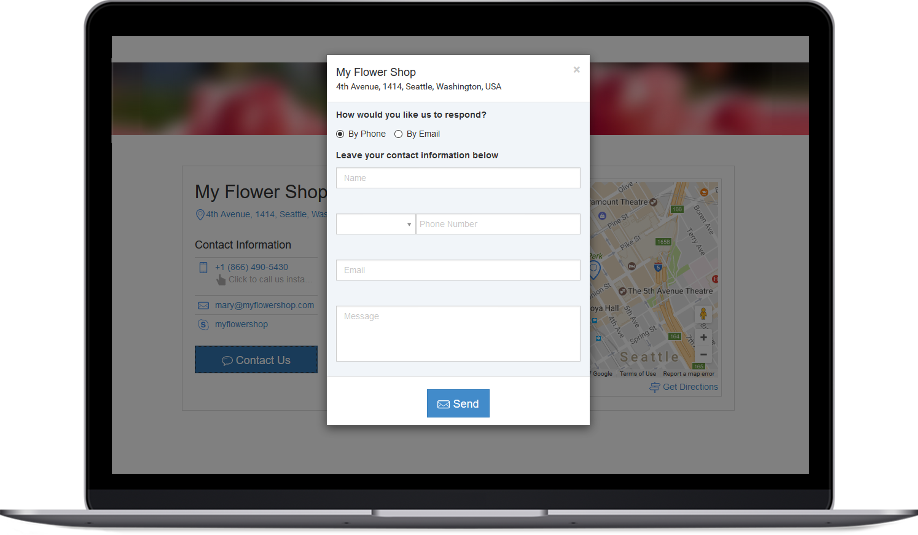 Other MightyCall's website widgets: