Talkroute or MightyCall?
When assessing the virtual telephony market, Talkroute is sort of like Grasshopper-lite. The systems are very similar, and Talkroute touts their use of the PSTN (public switched telephone network)—which is also the backbone of Grasshopper's call connections. The majority of competitors on the market use a strictly VoIP-centered approach, which means a call's quality depends directly on your internet connection. (MightyCall uses a bit of both to give you options depending on your location.)
Talkroute's pricing plans
MightyCall's pricing plans
Capabilities comparison: TalkRoute vs MightyCall
Talkroute

Price per month
$ 49,99 / team*
$ 19 / user**
Minutes Included
Unlimited
Unlimited
Price per minute
0,02
0,03
User extensions
Unlimited for free
1 included,
$5 per additional user
Local or Toll-free numbers
5
1
Texting
Yes
500
Call forwarding
Yes
Yes
Customizable call flow
Yes
Yes
Call Queue
Yes
Yes
Call recording
Yes
No
Business hours
Yes
No
Business contacts
Yes
No
CRM functionality
Yes
No
Conference calling
Yes
No
Auto attendant
Yes
No
Voice-to-text transcription
Yes
No
Caller ID
Yes
No
Webphone for In/Out Calls
Yes
No
Social Media tracking
Yes
No
Dashboard
Yes
Yes
*Standard plan
**Basic plan
No matter how much you pay, you can't get features like:
business contact book,
CRM functionality,
a webphone.
Those features are all dynamic enough to visibly influence your business; we aren't talking about periphery features that only would be useful in specific situations, but MVP features that most in the industry charge extra for.
On MightyCall's $49 plan, you get 5 numbers, unlimited calling,  unlimited extensions, unlimited texting, deskphones & softphones support and admittedly, but you also get all the features on Talkroute's $59 plan (and even on their $99 plan) and more for less money. There simply isn't a choice here at all.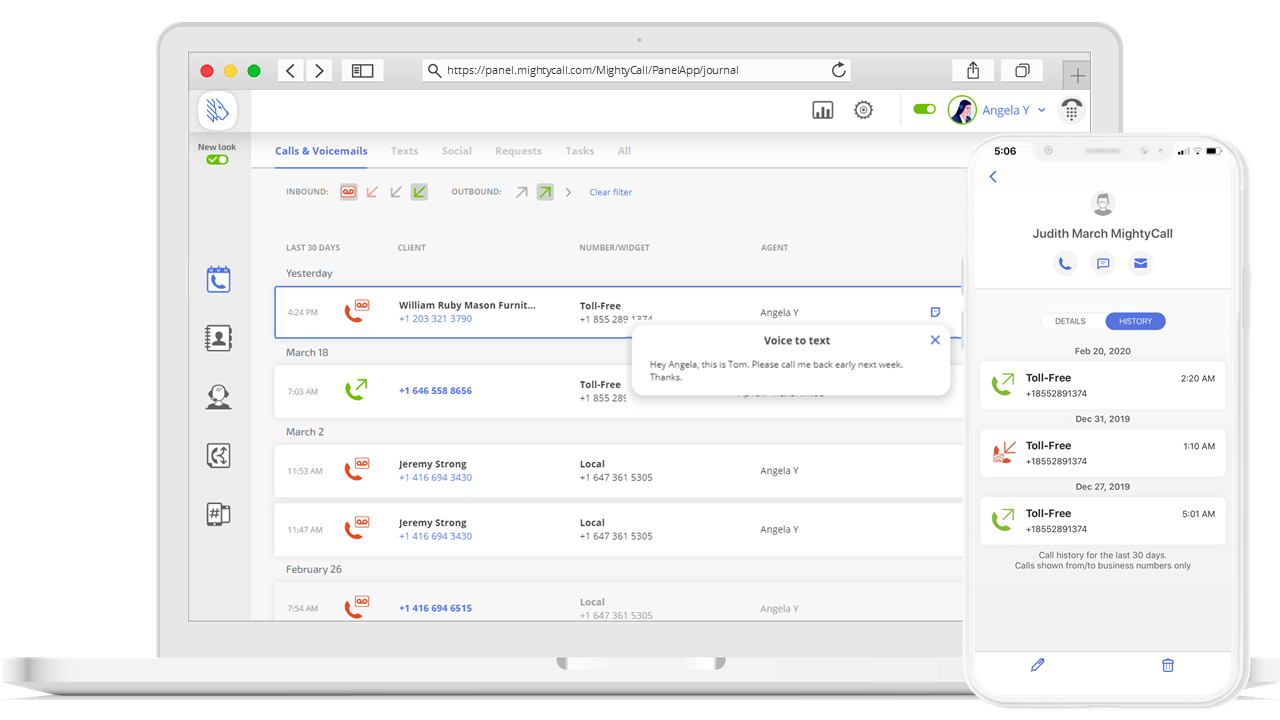 If you want a plain old call forwarding number without any extra oomph, Talkroute isn't bad, but if you want an actual virtual phone system with useful features, it won't deliver results for you like most other virtual phone systems.
What customers say about MightyCall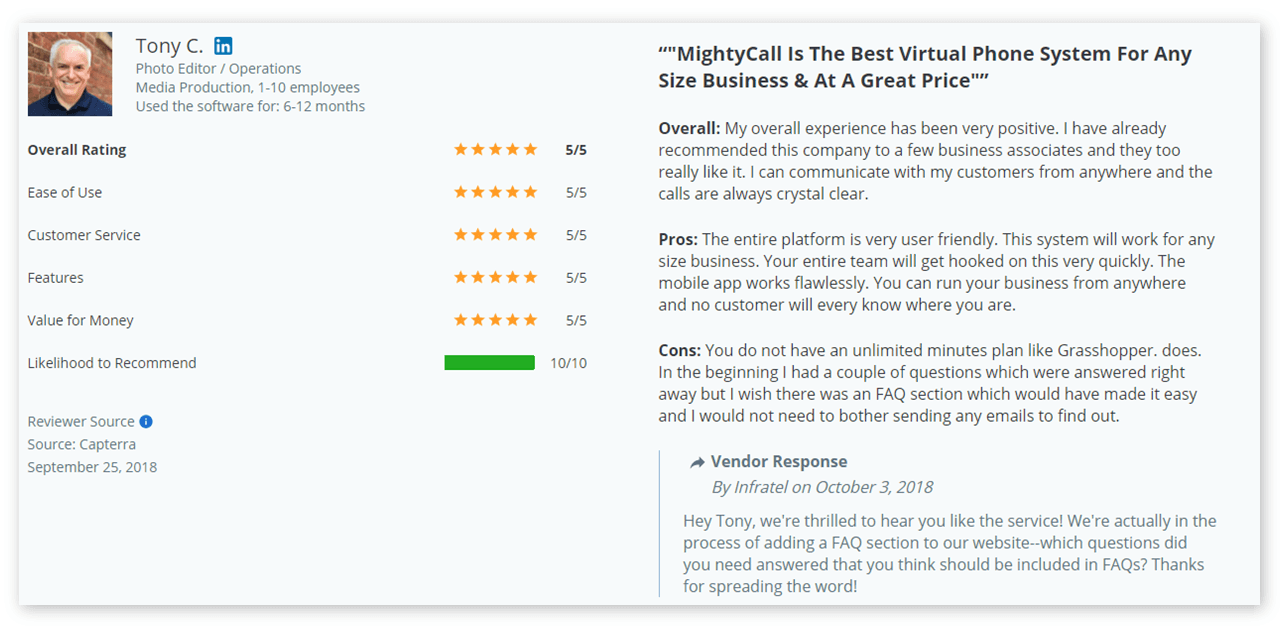 4 out of 5 stars

4.2 out of 5 stars


4.5 out of 5 stars

4.2 out of 5 stars