Vonage or MightyCall?
A special offer on MightyCall's virtual phone system – at the end of the article
Vonage is a phone provider, offering both home and business plans. You might remember them for their light-hearted "People do stupid things" commercials in the early 2000s. Those commercials were for home phone plans, but the company has more recently shifted to highlighting their cloud technology and business phone plans.
Vonage's pricing plans
Vonage has been in the market a while and provides reliable service, but it can be quite costly if your business has multiple users. They offer a general plan quoted at $29.99 per user with unlimited minutes and texting. Their pricing plan is not entirely transparent however, as on the main page the $29.99 is slashed through, claiming you need to contact them for a quote. That is likely because that $30 listing is at the low end of their price range.
Their pricing plans are not the only thing lacking transparency however, as their claim of offering "unlimited minutes" is simply false. The Vonage terms of service describes unlimited minutes within 'Fair use', described as "[referring] to the calling patterns of at least 95% of Vonage Business' business customers on the same business calling plan."
That means that if the vast majority of Vonage users use 3,000 minutes a month, that will be the ceiling imposed on you.
Let's compare Vonage's Business plan with MighyCall's Basic plan
MightyCall's Basic plan is $19.99 a month for 2 numbers, unlimited extensions, unlimited texting, and 1,000 talk minutes.
With Vonage, you get 1 number and 1 extension. Each additional extension is an extra $29.99 per user. That's not the worst part though—besides the general cost of the service, you will pay for your phone number as well: $9.99 for a local number or $39.99 for a toll-free number.
These prices are noticeably high; it's possible that if you request a personal quote from Vonage, the total number may be lower than the math here indicates, but that's a standard sales technique—to mark things up and then tell people you're giving them a discount just for them.
Regardless, anywhere near $70 a month for a business number with just 1 extension isn't maximizing your money. Neither is paying for additional features, which Vonage makes you do (MightyCall includes those features in each pricing plan). With Vonage:
Group Calling is $4.99 a month
Call Queues are $14.99 a month
Voicemail-to-text transcripts are $4.99 a month per user
Call recording is either a flat $49.99 or $4.99 per user every month
Capabilities Comparison
| | | |
| --- | --- | --- |
| | | |
| Price per month | $ 19.99* | $ 19.95** |
| Phone number price | For free | $9.99 Local/$39.99 Toll free |
| Local or Toll-free numbers | 2 | 1 |
| User extensions | Unlimited | $ 29.99 per user |
| Minutes Included | 1 000 | Unknown |
| Texting | Unlimited | Unlimited |
| Business hours | Yes | Yes |
| Call forwarding | Yes | Yes |
| Group calling | Yes | $ 4.99 |
| Call Queue | Yes | $14.99 + $0.03/min |
| Call screening | Yes | Yes |
| Conference calling | Yes | $14.99 + $0.03/min |
| Custom main greeting | Yes | Yes |
| Music on hold | Yes | Yes |
| Webphone for In/Out Calls | Yes | Desktop App |
| Website widgets | Yes | No |
| Social Media integration | Yes | No |
| | *Basic plan | **Vonage business |
A lot of phone systems have the power and capability to give you features to control every aspect of your business, so with so many choices on the market, you should value your money and choose the service that doesn't make you pay for every last feature provided.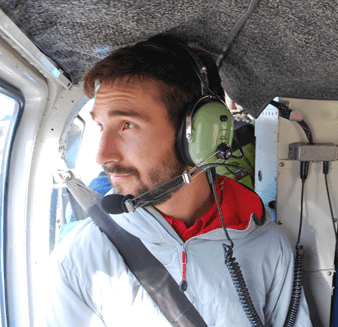 Drew Fortner
MightyCall was more flexible and better value than Grasshopper, and allows our business to be mobile and the team to work virtually, which is our main goal. Because our business is 99% internet-based, we don't need a fixed location nor the costly infrastructure that includes fixed phone systems and staff needed to man the phones, as all these add to our operational costs.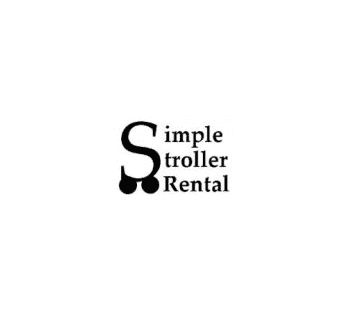 William Schinagl
By being able to route calls by pressing one or pressing two, we found that calls were being more accurately routed. So we positioned MightyCall to redirect reservation calls to our call center, and handled all informational requests ourselves. MightyCall saves us up to six times what it costs us. That's a no-brainer for me.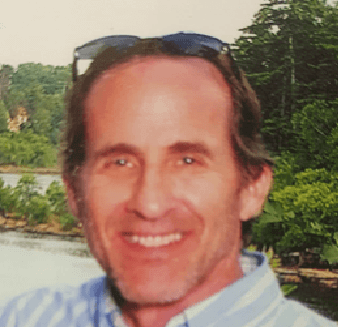 Jan-Michael Sherman
I took over the company in 2016. The year before, they were paying Verizon over $700/month for a phone system that had to be installed and maintained in their office. I got the exact same "system" from you for $24.95/month (800#, multiple lines, patch directly through to remote numbers, individual messaging, etc.) My calculator doesn't have enough space to show the percent savings )
Get MightyCall's VoIP for your business
Get a 50% discount on MightyCall for your first month.
If you already have a virtual phone number, we can port it in for free so you can keep using it.
All plans include
Unlimited Extensions
Unlimited Text Messaging
Call Routing
Auto-Attendant
Activity Queue
Available \ DND Status
Business Hours
Webphone
Conference Calls
Call Queues
Voicemail to Email
Call Transfer
Caller ID & CNAME
Vanity Number
Custom Greetings
Performance Reports
Social Media Integration
VIP & Black Lists
Click-to-call Widget
Call-back Widget
Contact Us Page
Product reviews