RingCentral vs MightyCall
RingCentral vs MightyCall
RingCentral is an industry leader, but it is so much better for big business. Their Small Business plans are even more expensive now than before, and the pay per user structure will never benefit small businesses. You either limit your system's scalability to keep prices down or have to accept a massive bill for a system that hopefully provides the same or more value.
RingCentral still insists on pushing annual contracts on customers. They offer a 7-day free trial, but that is not close to being enough time to comfortably hand over 12 months of pay.
Here are the monthly prices for their Small Business plans (these numbers are per user!):
$29.99 for 1 number, unlimited texting, and 100 toll-free minutes;
$34.99 for 1 number, unlimited texting, and 1,000 toll-free minutes;
$44.99 for 1 number, unlimited texting, and 2,500 toll-free minutes; and
$59.99 for 1 number, unlimited texting, and 10,000 toll-free minutes.
Even worse? RingCentral heavily "suggests" renting or buying special hardware (phones and equipment) to maximize your use of the system. If you read the fine print on their site, you'll notice that you have to rent the equipment (at higher rates) unless you sign a multi-year contract (pretty manipulative, right?) That means you can't set the system up entirely within an afternoon and your upfront cost will be hundreds of dollars.
With MightyCall, the pricing plans are simple and straightforward and access to the unlimited extensions and multiple phone numbers included in every plan mean you don't need to compromise on teamwork.
Why is MightyCall better overall?
MightyCall doesn't require any hardware. RingCentral "suggests" renting or buying special hardware (phones and equipment).
You can set up MightyCall and start calling within 10 minutes. RingCentral requires "Professional Implementation".
We don't trap you in long-term contracts.
We give you unlimited users and extensions. With RingCentral you pay additionally full price for each user.
Our plans have more minutes and cheaper minutes.
Our plans have far more features.
| | | |
| --- | --- | --- |
| | | |
| Price per month | $ 19.99* | $ 29.99** |
| Local or Toll-free numbers | 2 | 1 |
| Minutes Included | 1 000 | 100 |
| Long-term contract | No | Yes |
| Additional hardware | No | Yes |
| Text messages | Unlimited | Unlimited |
| User extensions | Unlimited | $ 29.99 per user |
| Call forwarding | Yes | Yes |
| Business hours | Yes | Yes |
| Voicemail | Yes | Yes |
| Call queue | Yes | Yes |
| Auto-attendant | Yes | No |
| Caller ID | Yes | No |
| Conference calling | Yes | No |
| Availability status | Yes | No |
| Webphone for In/Out Calls | Yes | No |
| Click-to-Call Widget | Yes | No |
| Contact Us Widget | Yes | No |
| Call Back Widget | Yes | No |
| Social Media tracking | Yes | No |
| Custom main greeting | Yes | No |
| | *Basic plan | **Essentials plan |
RingCentral is a good, reliable system, but it doesn't work as seamlessly as it could for small businesses, and its Small Business options don't measure well against competitors.
If you're already a RingCentral (or any virtual phone system) user and you want to give us a try, we can port in your existing virtual number for free to get you started. With MightyCall, you don't just have a virtual phone system with some features, you have a transportable communication center for you and your business.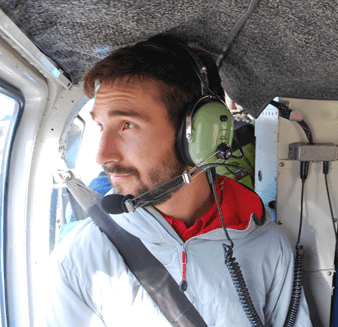 Drew Fortner
MightyCall was more flexible and better value than Grasshopper, and allows our business to be mobile and the team to work virtually, which is our main goal. Because our business is 99% internet-based, we don't need a fixed location nor the costly infrastructure that includes fixed phone systems and staff needed to man the phones, as all these add to our operational costs.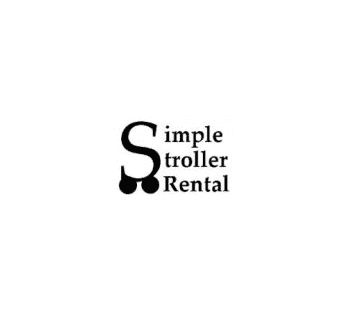 William Schinagl
By being able to route calls by pressing one or pressing two, we found that calls were being more accurately routed. So we positioned MightyCall to redirect reservation calls to our call center, and handled all informational requests ourselves. MightyCall saves us up to six times what it costs us. That's a no-brainer for me.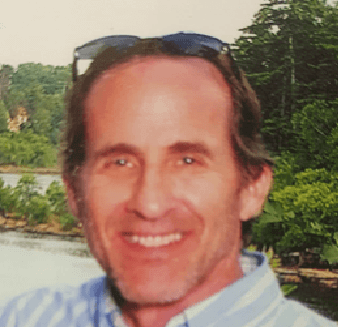 Jan-Michael Sherman
I took over the company in 2016. The year before, they were paying Verizon over $700/month for a phone system that had to be installed and maintained in their office. I got the exact same "system" from you for $24.95/month (800#, multiple lines, patch directly through to remote numbers, individual messaging, etc.) My calculator doesn't have enough space to show the percent savings )
Get MightyCall's VoIP for your business
Get a 50% discount on MightyCall for your first month.
If you already have a virtual phone number, we can port it in for free so you can keep using it.
All plans include
Unlimited Extensions
Unlimited Text Messaging
Call Routing
Auto-Attendant
Activity Queue
Available \ DND Status
Business Hours
Webphone
Conference Calls
Call Queues
Voicemail to Email
Call Transfer
Caller ID & CNAME
Vanity Number
Custom Greetings
Performance Reports
Social Media Integration
VIP & Black Lists
Click-to-call Widget
Call-back Widget
Contact Us Page
Product reviews