MIGHTY30
CallJoy Alternative: MightyCall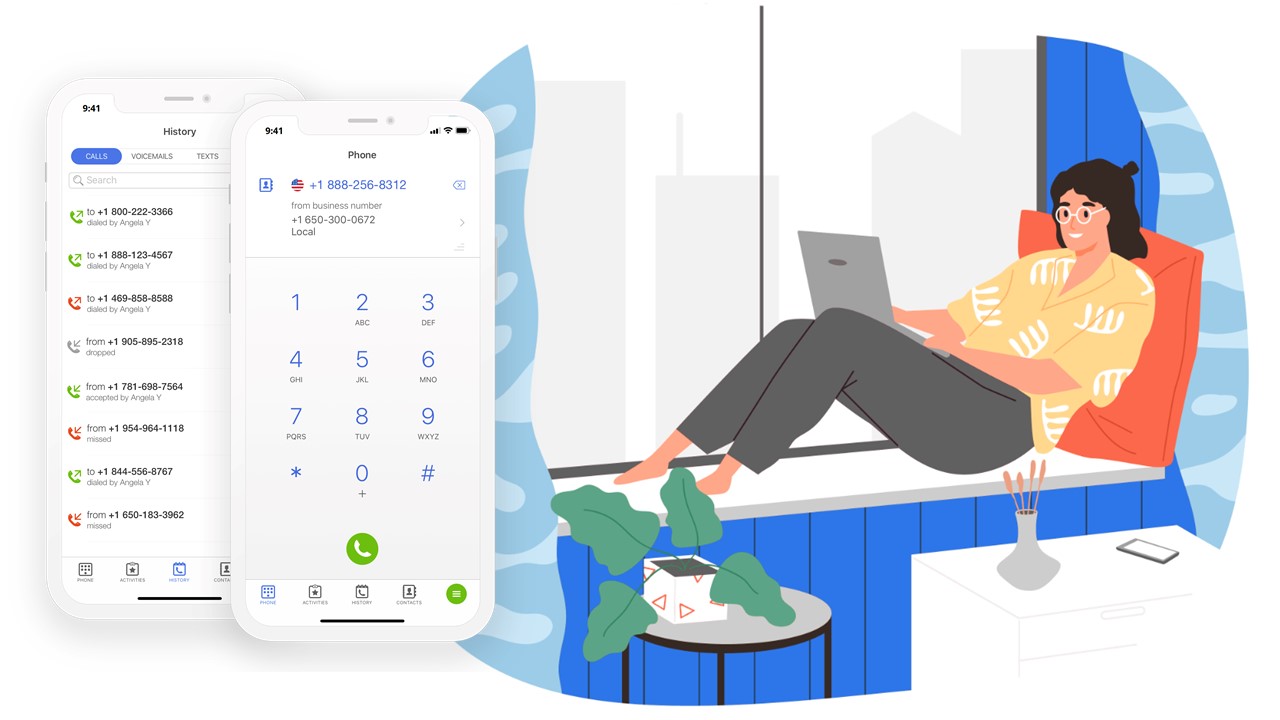 *UPDATE*
As of July 22nd, 2020, Calljoy will cease to exist. A few weeks ago the company announced that its project would be coming to a permanent end. They did not truly announce why, simply stating that Google's Area 120 was simply for "experiments," but that hides the truth of either low sales or a COVID-impacted bottom line. Regardless, Calljoy's initial offering was never going to be enough to penetrate the market, so a quick and quiet wrap up isn't the worst end result.
CallJoy Shutdown
Calljoy, a project out of Google's Area 120 sandbox, will no longer accept customers, and will completely turn off the service on July 21st, 2020. The project launched in May 2019, giving it a run of just over a year.
The blog post making the announcement claimed that it had to end because it—and all Area 120 projects in their nature—was just an experiment. Of course that's a façade, as Google would surely propel any true innovation or moneymaker to come from the sandbox forward, but it's better than admit failure.
This is another reminder to Google and corporate giants that just because they can do something, doesn't mean they should. Google Voice has lingered around irrelevancy for years, and Calljoy launched without a proper lineup of features for some reason. The VoIP world is massive and vital to modern business, but running a successful VoIP company is harder than it looks.
All of the data, numbers, etc. to come out of Calljoy will be deleted, gone forever on July 22nd. For all the customers currently subscribed to the service—we don't have a good idea how big that number is since Google hadn't released any stats on it since immediately after the launch—that means you need to find a new VoIP service, preferably one that will listen to your needs and take care of you and your information rather than use you as guinea pigs.
MightyCall vs CallJoy
| | | |
| --- | --- | --- |
| | | CallJoy |
| Price per month | $ 49.99* per team | $ 39 per user |
| Minutes Included | Unlimited | Unlimited (incoming only) |
| Texts Included | Yes | No |
| Local or Toll-free numbers | 5 | 1 local |
| User extensions | Unlimited for free | No |
| Contact book | Yes | No |
| Mini-CRM functionality | Yes | No |
| Business hours | Yes | Yes |
| Call forwarding | Yes | Yes |
| Auto attendant | Yes | Yes |
| IVR | Yes | No |
| Robo agent | No | Yes |
| Blacklists | Yes | Yes |
| Call recording | Yes | Yes |
| Conference calling | Yes | No |
| Music on hold | Yes | No |
| Voicemail to Text | Yes | No |
| Desk phones support | Yes | No |
| Webphone | Yes | No |
| Mobile App (iOS, Android) | Yes | No |
| International numbers | $10 extra | No |
| | *Standard plan | |
CallJoy Review
The system's capabilities are in line with—not above—what any decent VoIP offering will give customers. Not unlike Google Voice – which can be forgiven since it's free – Calljoy is a lot of hoopla that anyone familiar with VoIP will recognize as standard and not extraordinary.
Front and center is something akin to an auto-attendant, although one with the ability to respond more actively to calls and text messages. Whenever a customer tries to contact a business using Calljoy, the assistant (named Ronnie by default, for some reason) will take the interaction in hopes of answering the customer's question without even bothering the business employees.
How can it do that? Well, there are some set features like business hours, basic info about your business and call routing rules that lay the foundation for your assistant's capabilities. The rest you will need to input; Calljoy necessitates business owners putting in keywords and FAQ pages that the assistant can pull from to answer simple and repetitive customer questions. For anything outside the realm of that, the assistant will redirect a caller to a live person to handle the matter.
Similar to MightyCall, no hardware is required, and though setting calling rules and keywords might seem daunting, it isn't terribly difficult once you get the hang of it. Additional features Calljoy boasts are spam-fighting blacklists and call screening, as well as the aforementioned analytics—which keep track of things like calls missed, common requests, etc., providing businesses the knowledge of what keywords to in turn program into their auto-assistant—and both audio and call transcripts. Again, all nice stuff, but nothing amazing.
Calljoy goes for the flat price of $39, for which you get one number and what is loosely defined as one "location." The flat price is an interesting path to take, making minutes seemingly unlimited but also raising the bar for how active a business's phone should be before they invest in this system. Calljoy lists that as anyone from a solopreneur to a 50+-employee company, but the smallest businesses would likely struggle to get the appropriate value out of this price tag.
Verdict. Why MightyCall is the best CallJoy alternative
Call recording, call transcripts and a smart effective AI assistant are all good things to have, but the entire system revolves not around the phone system, but the assistant itself. If the system is working properly as Calljoy envisions it, many callers would get answers from the assistant and then not need to speak to a real person. However, much of that basic info can be up on a website or sent over a quick WhatsApp message for much less than $39 a month.
With MightyCall's Standard plan you will get every single feature Calljoy has plus a dozen others to enhance the entire virtual phone system. Unlimited minutes, call recording, text transcripts, business hours, a variety of call routing options—you name it and we have it. Better yet, our system now has CRM capabilities with our newest autumn 2019 release.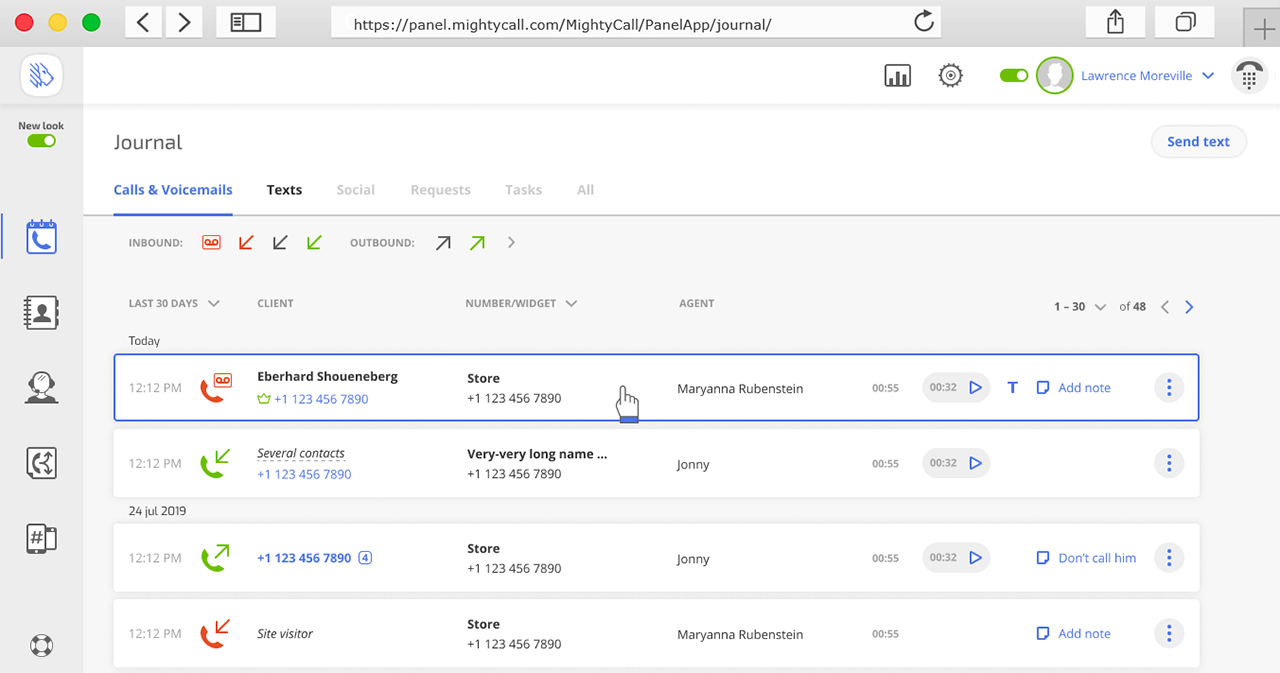 View your texts in the thread
Listen to your recorded calls
Listen to & read your voicemails
Change your status to accept or decline calls
Click on the number to start calling
If $49 is too much for you, then Calljoy can't help, but MightyCall has the cheaper, $29 Basic plan that is truly affordable for solopreneurs and the smallest businesses. The Basic plan doesn't have all the features of the more expensive plans, but it is a good introduction into VoIP that can help your business avoid missing calls and get some good feedback and stats on your customer communications. It can serve as an entry test to see if your business would even need to consider paying $40 a month for a VoIP system.
Calljoy likewise has restrictions beyond their lack of features—it currently cannot port numbers in or out of the system, can't support toll-free numbers, and only works within the U.S.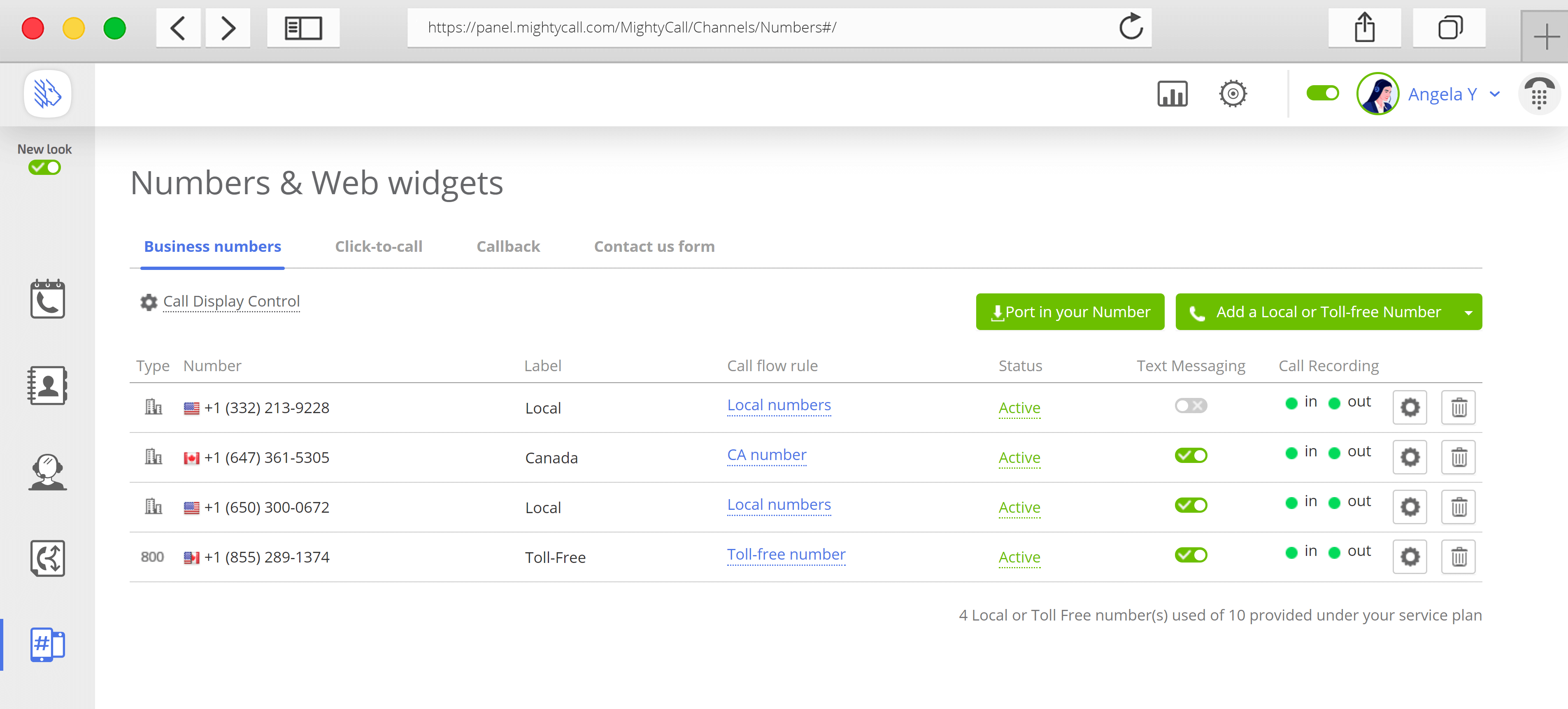 Allow incoming calls to show your business number instead of the caller's number to know it's a business call
Choose a toll-free and local number for free
Set separate call routing rules for your business numbers
Port in your business number for free
Enable text messages and read texts on web & mobile
Enable call recordings for inbound & outbound calls
There is simply no need to shackle yourself to this new system unless you have undying brand loyalty to Google. Let it work out the kinks in the system and expand to something beyond a funnel for an automated answering machine with a robotic voice before giving them your hard-earned money. In the meantime, there's MightyCall to help out with all your business needs.
What customers say about MightyCall

4 out of 5 stars

4.2 out of 5 stars


4.5 out of 5 stars

4.2 out of 5 stars