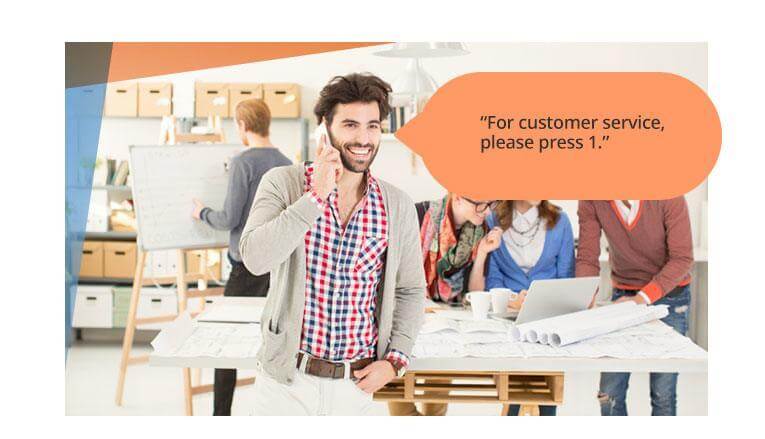 How A 24/7 Auto Attendant Can Help Your Brand
---
Being there for a customer may seem like a basic thing. Yet, many small businesses don't realize that having a simple phone line for people to call in isn't enough, especially when business expands.
Sometimes, the phone line can be engaged if you are on a call. Other times, you may miss a call if you are attending to a customer in front of you, for example.
What many small businesses need is an auto attendant service. Essentially a voice call feature tied to your business phone line, it answers every call on your behalf and forwards it to members of your team.
This way, you don't miss a call from a customer, whether he is trying to make a restaurant reservation or get support for a software application. MightyCall can answer many calls at the exact same time, so no customer gets a busy signal.
Perhaps more importantly, the first impression that a customer gets is boosted by a customized greeting that can be incorporated into the auto attendant. Instead of waiting on the line for someone to pick up the phone, callers are greeted by a recorded greeting that exudes professionalism.
This helps greatly in boosting your company's image, while establishing a positive experience for callers, whenever they may choose to get in touch.
Through a dedicated business phone line integrated with MightyCall, any customer calling in will be greeted by a customized greeting that identifies your company. During office hours, the caller is directed to respective team members who may be on the go or at a desk.
What happens after office hours? Don't worry. MightyCall will send callers directly to a pre-recorded voice mail. This way, you are not disturbed. When you are ready to call back later, you can check the log of customers who had called and direct a team member to get in touch.
Curious how an auto attendant can help your brand? Try out MightyCall for free now.