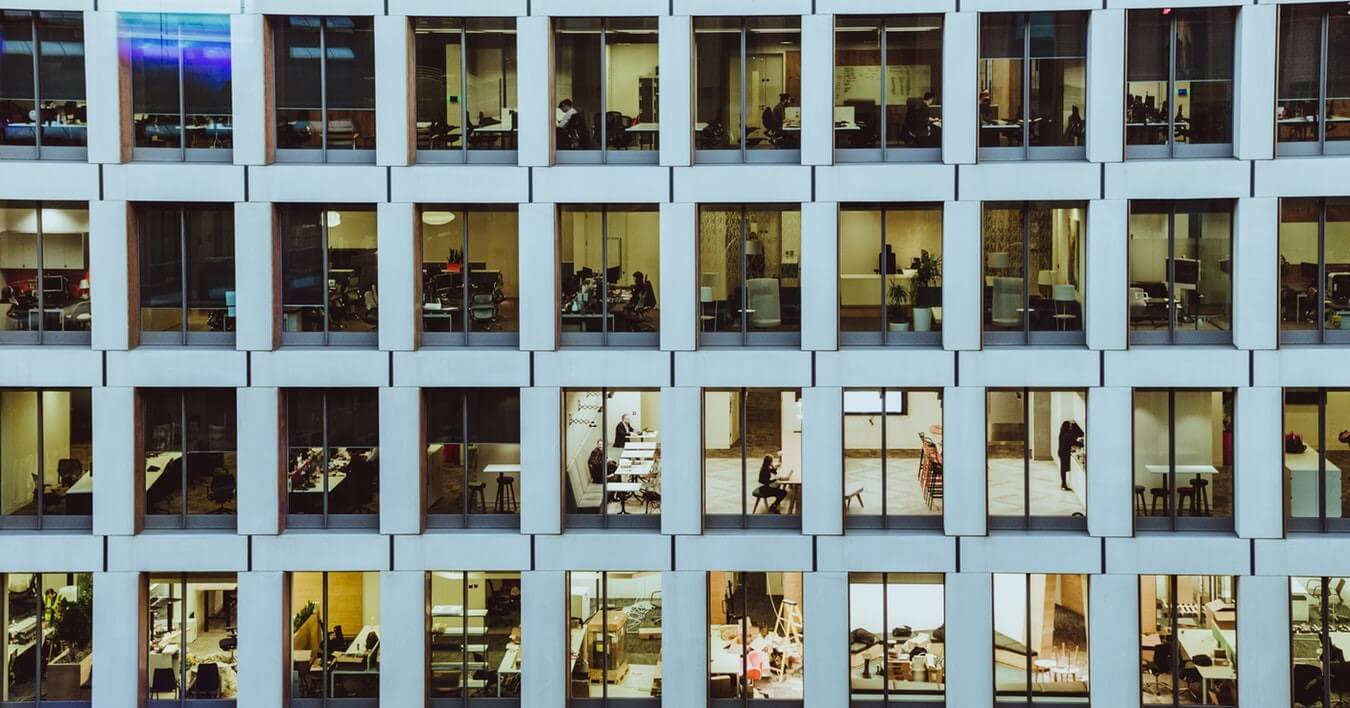 National Entrepreneurship Month: Your 8-Step Guide to Joining the Ranks
---
November is U.S. National Entrepreneurship Month and there's no better way to celebrate than get inside the action. The digital age has brought about more opportunities than ever, giving everyone the chance to try out their business idea and become an aspiring entrepreneur. But while every great mission begins with the "I have a dream" part, too many first-time entrepreneurs still stumble upon the down-to-earth, day-to-day realities (and formalities) of growing a business. From understanding how to choose a lasting business idea to validating a solid business plan, knowing the legal stuff and getting the scoop on essential tech tools, we'll walk you through a comprehensive 8-step guide to help organize your creative potential and give your dream the chance of becoming the next big thing.
1.From creative enthusiast to passionate researcher
"If you can change people's lives, you have a business" – Sir Richard Branson, founder, Virgin Group
 There is a general opinion that a life-changing business idea or invention comes out of the blue. In reality, you've got to be continuously searching and passionately involved in the subject to get that smooth "stroke of genius". And the closer to home the subject matter strikes, the greater your chances of nailing that masterpiece business idea.
Consider:
An area of expertise you have sincere personal interest in and are knowledgeable about
Improving an existing product/service so you'd want to buy it
Joining a local franchise. Benefits include training and ongoing business support. However, avoid industries you have little knowledge of.
2. Compare and contrast
"Creativity comes from a conflict of ideas." – Donatella Versace, Vice President, Versace Group
Based on your experience, research, and intuition (can't take the intuition out of a great business idea), make a shortlist of your 3 'winning' choices and before rolling out the process further, draw up a pros/cons list for each. Think of it as a business plan draft touching on the critical questions you'll be asking yourself in detail later. Get the feel of your target audience and imagine how your products/services can fill a gap in the market. Remember: as an entrepreneur, what you're fighting for isn't only to get an attractive business idea out (however great that feels) – it's about eventually feeling worthwhile (including financially) about your investment, so try to be as honest with yourself as possible.
Consider these questions for each shortlisted business idea:
On a scale of 1-10, how interested and well-informed are you about the topic?
What's your target audience and how can your business idea change their life?
What's your budget? How does this scale to the average budget needed for similar products?
What's your timeframe for achieving profit?
Do you need a small team or will you be able to handle everything by yourself?
Will this business idea work best with a local or nationwide audience?
What will you do if this product/service fails? Will you persevere, explore other opportunities or abandon entrepreneurship?
3. Study your competitors
"Learn before you launch. Take time to build your plan and be patient." – Caroline Beaton, entrepreneur
You've done the research, compared your strengths, and seem to have found just the right niche for your product. Now you can't wait to get it out to market. However, before launching headfirst into the legal, financial, and marketing whirlwind, you need to take a pause and understand who you'll be dealing with. In other words, you must not only study your industry competitors from the inside out but view them as your best teachers at this point.
Consider:
The top 10 competitors in your industry or niche. Focus on local or online businesses depending on your own specifics.
Study competitors' sales pitch, prices, online and social media presence, local advertising (if necessary), etc.
Word of mouth is still one of the most effective tools for offline (and sometimes even online) business. Ask friends, co-workers, and neighbors why they use this or that product or service and why.
4. Conquer the formalities
"Think strategically about the big picture of what you're accomplishing." – Rhett Power, entrepreneur and best-selling author
Now that you're all set to take action, it's time to get the legal formalities over with. Online business laws are less complicated than regulations for storefronts or even home businesses. But even if you're starting a 100% online business, there are specific formalities involved. Once you know the exact product or service you want to offer and the type of organization you'll be, it's the right time to get professional advice.
Before contacting a legal professional, consider:
Will you operate as a sole proprietorship, limited liability company, or corporation? Consider the specifics of each.
Will you be an online business, home-based business, or storefront? Paperwork will vary depending on your choice.
Even as a sole proprietor selling online, you'll need a Tax ID because your products will be subject to state and federal taxation laws.
Business insurance plans
5. Write a business plan
"Have a robust marketing and sales strategy in mind before launching your business." – Nick Grant, Co-Founder and Chief Revenue Officer, Killer Infographics
A concise business plan is like a lamp shedding light on those first challenging months of entrepreneurship. The credo of your new business and your main strategy stated black on white, a business plan is the mandatory validation of any business idea that will help you look ahead and get financial backup.
A basic business plan includes:
Company Description
Products and Services
Marketing Plan
Operational Plan
Management & Organization
Startup Expenses & Capitalization
Financial Plan
To see what a business plan is all about, try free Microsoft Office business plan templates. For those more in the know, LivePlan is a great choice. From creating a one-page pitch to ready business plan templates and a cool financial wizard that will automatically do calculations for you, this is your best pick if financing is important for your business (think bank loans/investors).
6. Get on location, online and offline
"Put yourself out there and show others what you're working on." – Laurence Bradford, creator of Learn to Code with Me
Whether you'll be operating as an online business, a home business, or local shop, now is the time to start building up the image around your business idea. Depending on your mode of operation, you'll want to explore leasing options in your neighborhood, set up a home office, or get your online store up and running.
Consider:
Whichever business model you choose, your website is the face you present to the world. Our post 5 Best Website Builders for Small Business that Put You First will show you how to easily set up a professional website or online store at no extra cost.
2018 statistics show that 60% of users learn about new products through Instagram. Use this to your advantage and make sure your social media presence is actively working for you (see the 'essential tools' section below to find out how).
7. Get essential tools
"Hustle the right way. It's not about doing more, it's about doing what you need to do." – Jon Acuff, NY Times bestselling author
Even if you're used to the hustle and bustle, organizing your business in its first stages can seem more like creating a new world out of chaos. After getting a business website, you'll need some powerful but cost-effective tools that will help you prioritize time and finances, attract clients, and sustain customer relationships, even on the go. Here are some essentials that will help your business idea get rolling:
One of the first things a new business needs is a business phone number. With the MightyCall virtual phone system, you can choose a toll-free or vanity number at no additional cost, automatically set up multiple extensions, get super simple web widgets allowing customers to call you straight from your website, receive voice-to-text features and powerful call analytics. Find out all about Virtual Phone Systems for business in our post: How to Use MightyCall and Virtual Phone Systems
There's no business without a recognizable logo and branding. If you're looking into alternatives to designer costs, Hatchful by Spotify offers free choices based on your industry, design theme, and needs. While a free solution can never be as unique as a custom-drawn logo, Hatchful comes as close as possible to creating the logo of your dreams with just a few playful clicks on its intuitive interface.
Financial software from Wave
When all you need is a simple, transparent accounting tool (that's also super user-friendly for non-financial gurus) to get your small business running smoothly, Wave is a great choice. It will help manage your accounting, invoicing, payroll, receipts, and much more – all for free.
At 14 million customers and growing, there's no good reason for you not to join the world's largest e-mail marketing platform. Start free, or go for MailChimp's $10/month plan (this will give you the analytics features the free plan lacks) and upgrade as your business grows.
After getting your business page up on multiple social platforms, you'll need one convenient mobile app to keep yourself sane. With both free and low-cost plans, Hootsuite lets you link up to 35 social media platforms and 100s of apps, schedule posts in advance, communicate with followers without leaving the app, and dig deep into analytics.
Time is our everything. With Todoist's free and super easy app, you'll never forget any part of your daily business plan even with a hectic schedule. Schedule, prioritize, and delegate tasks to others on your team to always be the master of your time.
8. Never stop learning
"The road to success is always under construction." – Lily Tomlin, actress, producer
Did you know that a whopping 46% of businesses fail not because of bad business ideas but due to business incompetence? Or that another 30% close down because of a lack of managerial experience? All of these failures tend to happen within the first 5 years of entrepreneurship. The moral is simple enough: even the most creative business idea and detailed business plan need to be constantly updated with new knowledge. No matter how much you already know in your industry, you'll need to become a lifetime learner to succeed.
Consider:
Plan 15-20 minutes each day to learn something new. Whether it's 20 min of listening to an entrepreneurship course from one of the nation's top schools via Coursera, an inspiring 15 min TED Talk from a leading industry expert, or an insightful business post on Medium from those who've traveled the path before you, be sure to include online learning resources into your daily routine.
Above, we've discussed some of the essential steps you'll be taking along the entrepreneurship road. Though by no means exhaustive, this list may help you understand how to deal with the challenges of bringing your business idea and business plan to life. Whatever road you choose to take, always remember the advice of one of this nation's most iconic entrepreneurs, "The way to get going is to quit talking and begin doing." (Walt Disney)
Pick the right plan for your business
Get a 50% discount on MightyCall for your first 3 months.
If you already have a virtual phone number, we can port it in for free so you can keep using it.
All plans include
Unlimited Extensions

Unlimited Text Messaging

Customizable Call Routing

Auto-Attendant

Webphone

Conference Calls

Call Queues

Voicemail to Email

Custom Greetings

Performance Reports

Facebook & Twitter Integration

Web Widgets
30 day money back guarantee

No long term contracts

You can change your plan anytime