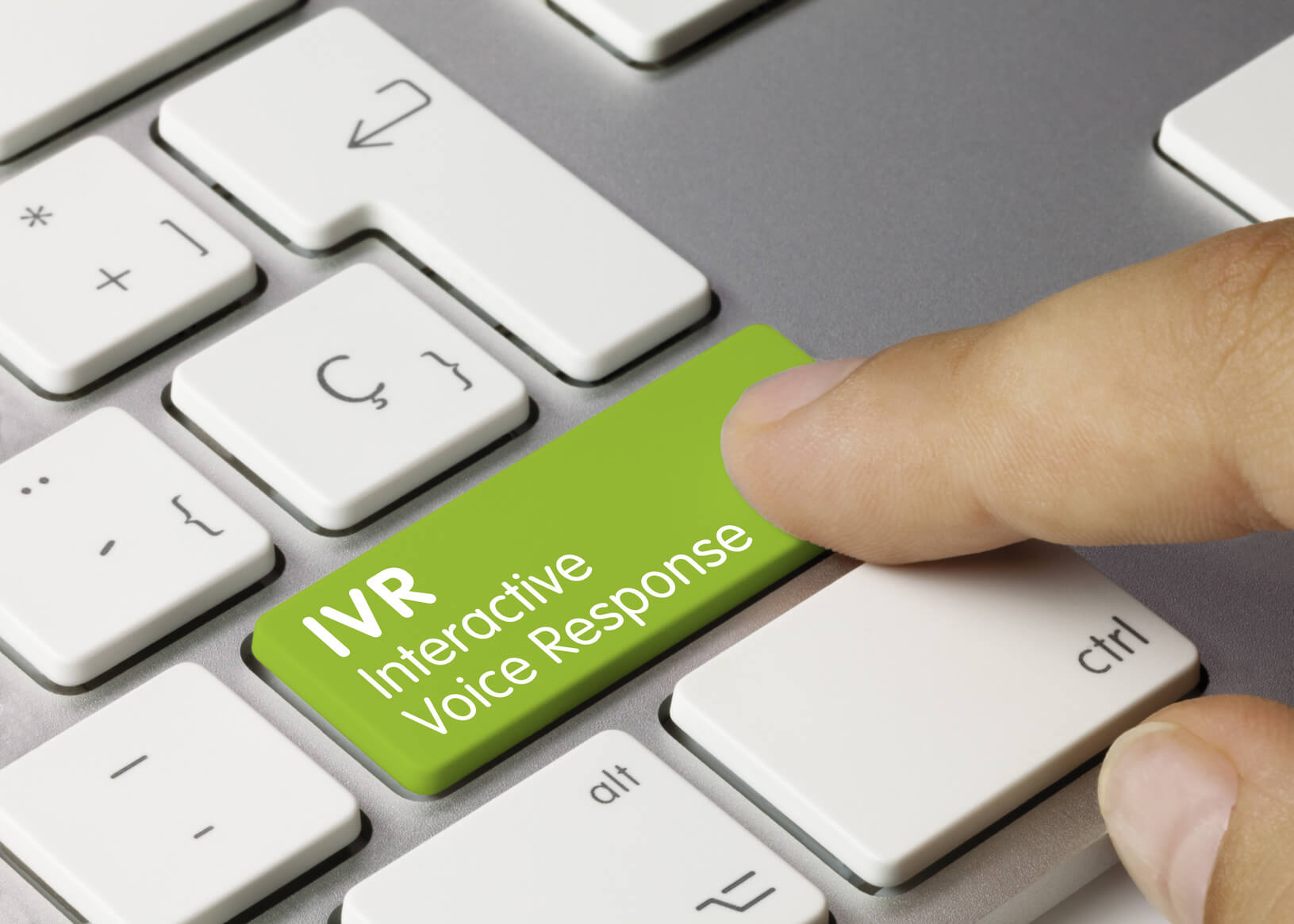 Why IVR is Useful for Business
---
How IVR Can Take Your Business to the Next Level
Have you been looking to make your business more professional?
Have you been trying to find a way to shorten wait times for your callers?
Or would you just like a way to increase your ability to provide customer service?
IVR, short for Interactive Voice Response, may be just the thing you're looking for. Use IVR technology to streamline incoming calls and makes life simpler for you and your customers.
What exactly IS IVR technology?
IVR technology is a phone system that allows callers to input information via the number pad on their phone. The information input by the customer allows businesses to more clearly organize their incoming calls and to direct callers to the person most applicable to their needs.
IVR Technology and Banking
Lots of different companies in all kinds of economic sectors use IVR technology.
Banks are an example of a business that really uses IVR technology to its fullest potential. As banks often offer multiple kinds of services- from loans to debit and credit accounts- IVR technology allows callers to be routed to the correct department, instead of having to wait in a long queue just to have someone route them.
Furthermore, while customers are being routed they can give key information to IVR-based phone systems (such as verifications of identity and bank account numbers). This way, when the customer is paired with a bank employee, that employee already knows who it is they're talking to Banks have also utilized one of the largest benefits of IVR technology: 24/7 service.
Through the use of IVR technology, banks can continue to offer basic services at all hours of the day.
This means that if a customer has some late-night questions about their balance or when their next loan payment is due they can call up their bank and potentially have their questions answered by a computer, instead of having to wait until the next day.
Why is this useful for my business?
IVR technology makes things easier for all involved. You no longer have to have an employee(s) dedicated solely to redirecting calls all day.
Your callers get the help they need quicker.
Plus, your employees already have some information about callers before the conversation even begins.
What customers say about MightyCall's IVR


Great for Dealing with a High Influx of Callers
IVR is an immensely helpful aid for growing/larger businesses having to deal with high call volumes. With IVR technology multiple callers can be being helped and inputing information at the same time- and not one of them has to take up an employees time. This widens the bottleneck and reduces the glut of callers waiting for help.
Help Your Employees Deliver Great Service
Like the prompts utilized by banks, you can also set up prompts that are unique to your business and help your employees offer the best service they can. For example, if you have or are looking to have Spanish-speaking clients and have a dedicated Spanish-speaking employee, callers can pre-select the language in which they would like to conduct the call.
In addition, because calls will be more clearly organized, your employees can hone their skills in their specific areas. With IVR technology, an employee now focuses on one single subject, instead of having to try to master multiple aspects of your company's services.
On top of this, IVR call routing eliminates the human error of incorrectly transferred calls. When pressing 1 for Sales, a customer will never have to worry about accidentally being transferred to Management. Because it is computer-based your customers will also never have to wait while the correct extension is found- which isn't always the case with human-based customer support.
Of course, it's possible that, by setting up the right prompts, callers will never even need to speak to a live human employee. By having your customers easier questions answered by IVR-based technology (such as new store hours or the location of your business) your employees are freed up to focus on more complex callers, or to do other tasks around the office.
Leave an Impression
Using this technology also allows you to leave an impression on callers immediately. You can greet all callers with an opening voice message. This can be pretty much anything you'd like- from "Happy Holidays" to an update about new business hours.
Even just having IVR technology is helpful. Businesses with IVR technology often seem more professional and more "official." This improves the image of a company and can even make your operation seem to be much more wide-ranging than in reality.
How can I find IVR technology? Who offers it?
We do! We're MightyCall, a technology company. We offer multiple other services along with IVR technology.
So get started today. Make life more convenient for you and your customers with MightyCall virtual phone system.