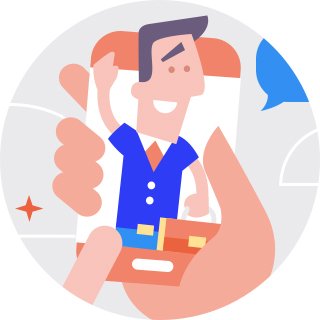 7 Tips for Great Phone Customer Service
---
Telephone customer service is not like face-to-face dealings, with the phone we rely solely on verbal cues, so we have to make them as sharp, insightful and effective as we can. At MightyCall, the phone is our reason for being, and we want to help you make the most out of your telephone interactions as possible. So we've put together 7 tips for excellent telephone customer service.
Remote communications have certain challenges. Physical distance and an impersonal-sounding voice can lead to a lack of respect — and then a lack of contact. While visual contact is less likely to lead to miscommunication and is more satisfying, phone connection is an integral part of proactive customer service. One of a phone operator's responsibilities is to avoid any kind of misunderstanding or frustration with a client. To meet a high level of professional competence, be sure to consider the following tips:
Professional ethics
Basic phone etiquette actually makes the first impression. Answer calls promptly. Hardly anything is more bothersome to a customer on a service call than an infinite wait time. The longer clients have to wait, the more likely they become annoyed or even hang up. In cases of any call holding or transferring, always inform the customer about the next action and explain the reason for the break.
Professional greeting
The moment an operator picks up the line, he/she is the face of the company. An employee should greet the caller, and state the name of a company, as well as his/her own. A courteous manner of greeting, expressing a willingness to help, is the first step to proactive and efficient customer service. Don't hesitate to ask a client's name and clarify proper pronunciation if needed. Most customers appreciate this gesture of a personal approach. Keep a database with clients' details — by phone number if possible. If a person calls again, he/she will be flattered with a reference by name.
ListeningListening to your client is the key to every business interaction. For proactive customer service, it is crucial. Besides which, hearing is the only sense you have at your disposal to decipher a customer's needs on the phone. While handling calls attentively and carefully, and asking eliciting questions, you can obtain all the necessary information to solve a client's problem/s. Pay attention to the customer's emotional state, and try to determine the underlying issues. Don't interrupt and take notes of essential points and details for verification.The client's attitude to your business is formed from the first phone conversation. Good listening requires specific skills. Take time to practice and develop this competence. Ask your friends or colleagues to roleplay pretend phone service conversations with you, and be grateful for constructive criticism and feedback.

Active listening means adding appropriate acknowledgment phrases such as "I see", "I understand", "I can see how that would make things difficult" etc. If people feel that you really empathize with their situation, trust is being established — even in times of difficulty for them.

Service qualityEmployees must have a good level of an expertise to address a client's needs appropriately. Conduct a conversation smoothly and ask a customer to wait for a while if you need to consult with colleagues. But don't keep them on hold for too long. If you understand that you don't have enough knowledge, courteously transfer a customer's call to another employee with adequate competency.The manner of handling a client's issue is paramount. Make sure that your communication is coherent. Avoid professional jargon. The calling customer is most likely frustrated because of his/her problem. Don't make this feeling worse by adopting an unclear tone. Keep in mind the rule of the 5 Cs for good communication: your speech should be clear, concrete, correct, concise and complete.
Speech mannersIt could be obvious, but maintaining respect and politeness in any situation and during the whole conversation should be professional policy. Clients can be tough and annoying. Despite this, never lose your patience, never raise your tone or respond in a rough manner. Also, avoid junk- and buzzwords. "Y'know", "like", "well" and "um", and other similar sayings don't make a conversation lighter, but on the contrary can distract a caller. What's more, it sounds completely unprofessional.Eating, chewing, yawning — forget about these during conversation. Don't even try to do them silently. If a client has even slightest guess about your "diversion", count on the fact that you've lost him/her.
Be flexibleEmployees of a phone service should always stay neutral to issues. Usually, they should not share their preconceptions or opinions within a conversation. A neutral stance makes the problem-solving process more efficient. You can empathize with a person's situation or difficulty without compromising the company's position or integrity.A conversation and an issue management can lead to unexpected results. The course of a problem-solving session can change dramatically due to additional information. Stay flexible and responsive to a customer if he/she changes his mind to the opposite position. If the changes come from a business perspective, inform the client about it and the reasons for it as soon as it's possible.
ClosingFinishing a customer service call on a pleasant note can create a positive and satisfied attitude. Even if you are sure that the issue has been resolved, always ask the customer "Is there anything else I can assist you with?" A client should take away a feeling of care and appreciation. Thank your customer for doing business with you and express a desire to hear from him/her again.
The final words should be said in a friendly manner, even if the conversation has been difficult. "Have a nice day" — is the perfect catchphrase with which to conclude a call.
These 7 tips will help you to deliver proactive customer service to your clients, while we at MightyCall are ready to provide you with an excellent communications solution. Even a perfectly-trained employee can't work their magic if the phone connection is bad. With our software, you will never worry about connection quality and get many useful features for your business management.
Depending on the business type it could be several calls or several hundreds of phone calls. Each one should be taken care of with concern and respect.
A last word of advice: always smile while talking. Even if the person you are speaking to can't see you, he/she will hear it and feel sympathetic. After all, as writer and philosopher Max Eastman said, "A smile is the universal welcome."