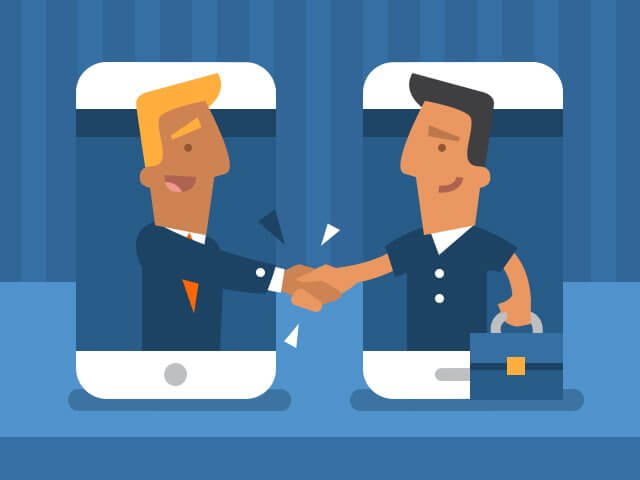 The Benefits of IP Telephony For Business
---
Are you a small business owner looking for a cost-effective VoIP service? Do you want your small business to sound more like a big business when potential customers contact you? Do you need a Click-to-call widget on your website that can effectively provide a hyperlink for your customers? This high-tech feature is in-demand by many web design studios and eCommerce web stores. The link gives customers the ability to simply click on it for placing a call instantly from their own computer or other device to your business to ask a question or to place an order.
If you answered "yes" to any of these questions, or have any one of the many other small business VoIP needs that are slowing down the forward progress of your business, then you need MightyCall business VoIP solutions. Don't leave your communication needs to chance. Doing so can result in lost business and customers who may never come back. Often in business, you have just one chance to turn a potential customer into a buying customer, so don't waste it.
Works with multiple devices
MightyCall has the capability of working with all of the following devices:
Landline Phones.
Smartphones.
Other mobile phones.
Conference phones.
Headsets.
VoIP phones.
Helpful features
You get so many helpful features with MightyCall that you'll wonder how you ever lived without it. Take the MightyCall dashboard for example. With this feature, you can combine numerous activities, including:
Website-generated callback requests.
Missed calls.
Customers' email requests for additional information.
SMS messages.
Twitter and Facebook mentions.
MightyCall business VoIP solutions also give you and your staff the capability of simply recording telephone conversations to share with members of your team, reviewing the logs of your calls, and so much more. In addition, you will have the ability of creating assignments for specific staff members and giving them the tools for proactive communication with your customers that is both easy and efficient.
The modern technology of VoIP service
Modern technology, like an advanced VoIP service, is quickly changing the face of customer service for many businesses. At one time, most businesses needed a receptionist for the job of answering phones and transferring calls. But, this really isn't always a financially feasible option for most small businesses. That's where a small business VoIP service can help, both with saving money and with increased productivity and better communication through services like call routing.
Call routing automatically distributes your incoming calls and it does so according to how you set it up. This makes it customized to your schedule and preferences. For example, you could have all of your calls routed directly to voicemail after closing time.
You could also configure it for playing different greetings depending on caller criteria. Let's say a caller is contacting your company for the first time: the call router will recognize this fact and play a greeting chosen especially for first-time callers.
From that point, they could listen to a phone tree that helps them with getting to the department or personnel that they need to speak to just by utilizing their keypad or voice response. This is called Interactive Voice Response (IVR). Call routing can also be programmed to play music for the customer while waiting for an answer to their call. All of these features can help make your small business sound just like a big corporate office.
Improve inbound and outbound customer service
If your business has been depending just on inbound customer service, you need to consider leaning more toward outbound customer service to help you with offering better customer care. In case you're not sure what the difference actually is, inbound is when customers call into your company and outbound is when your company reaches out and thanks those customers for their business. Outbound customer service can also be effectively utilized for answering customers' questions and offering them special exclusive deals. This can increase not only customer satisfaction, but also your profits.
Most importantly, improved outbound customer service can increase your customers' loyalty, increase employee productivity and increase your overall sales. Just think how much more productive your staff can be when they're being proactive and contacting your customers instead of sitting around just waiting for customers to call you. When things get slow, they can potentially help to change that situation by reaching out to your customers and offering better customer service.
Try MightyCall VoIP service today
MightyCall business VoIP solutions offer all of the fundamental features of standard virtual telephone systems, including:
Local, toll-free and even vanity phone numbers.
Call forwarding to all devices.
Voicemail messages sent to everyone.
Unlimited users.
Virtual receptionist.
Custom extensions.
Custom call menus.
Call screening.
Number masking.
Ringing multiple phones simultaneously.
So try MightyCall today and let them handle all of your VoIP service needs. Give your customers and your staff alike the benefits of better communications through the best in business VoIP solutions. You'll be pleasantly surprised by what it can do for your company's productivity and ultimately your bottom line.