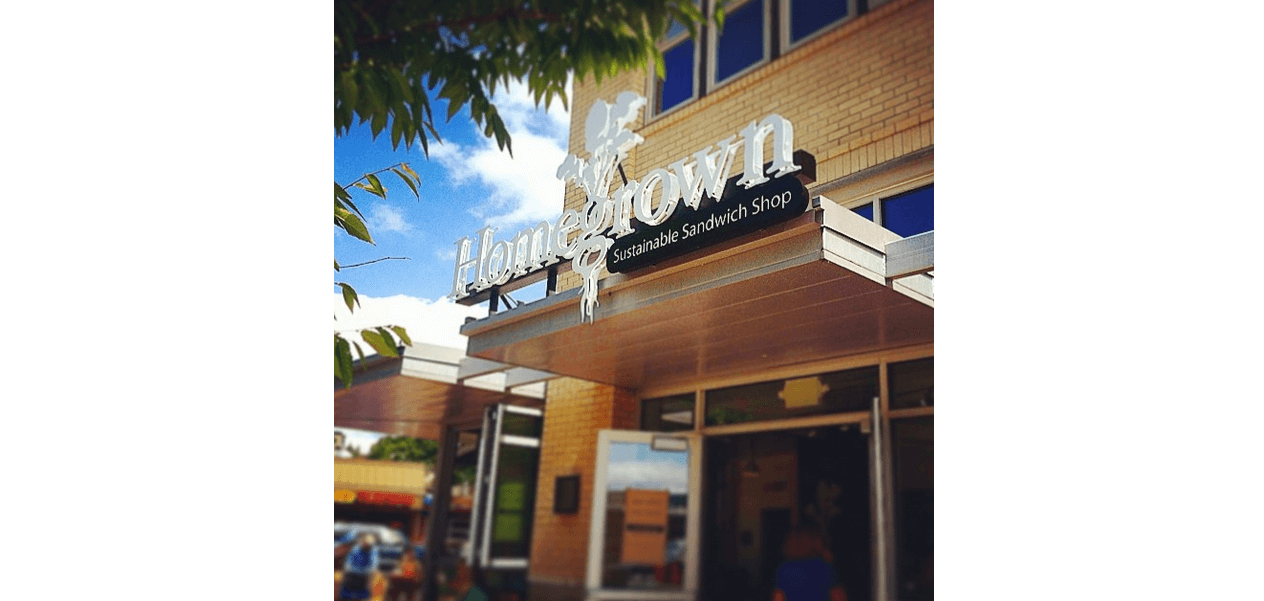 Seattle Sandwich Chain Picks MightyCall Virtual Phone System
---
Updated: 2017.02.22
In this article we cover:
Why efficient communication is important for business;
Typical communication needs of a foodservice company;
How a virtual phone system can help small business owners;
MightyCall and Homegrown Sustainable Sandwich Shop: user experience
A recipe for accessibility: backstage of foodservice business
The foodservice industry is one of the most popular start-up avenues for small business. In fact, all an aspiring entrepreneur needs is passion for cooking and a bit of effort. Catering companies vary from comparatively large chains to family establishments with a couple of tables and hand-cooked dishes in "as-my-mother-used-to-cook" fashion. Another option is online food delivery: custom-made wedding/birthday cakes, various pastries and snacks. However, all these companies face the similar problem of distinguishing their services from numerous competitors. How do they solve it?
While some foodservice companies find a niche in low-competition fields of exotic cuisine, others emphasize quality of their ingredients and the eco-friendliness of the production process. These ― and other more-creative approaches ― should be combined with superior customer service and accessibility. Lack of an adequate business communication system renders all other aspects useless. Fortunately, it's possible to achieve first-rate connectivity with potential customers with hardly any investments at all ― by subscribing to a virtual phone number system.
Getting an edge with a cloud-based phone system
When you work with clients directly, it's essential that they're able to contact you any time your service is required. What's more, customer requests should be processed without delay to speed up cooking and serving or delivery. However, the importance of adequate connectivity isn't limited to clientele. A company has to be open to suppliers and other partners ― should any problems occur with procurement, a business owner must be informed as soon as possible. It allows to take appropriate measures to prevent finding yourself low on essentials. Let us enumerate the main communication demands of a foodservice enterprise and ways to satisfy them:
Contact consistency. Foodservice companies tend to operate in chains: several comparatively small establishments under central management. This is quite a productive strategy, allowing to build presence on the local market: instead of a long drive through traffic jams, a potential customer gets an opportunity to casually walk to a nearby chain café/restaurant/pizzeria and browse the same menu.
It doesn't matter if there are 2 or 22 establishments in your chain ― a customer should not and will not remember phone numbers for each of them. Thus, you need a virtual phone number to cover all your divisions under a single contact. Why "virtual"? Because modern technology has rendered on-premises PBX systems obsolete: no need to pay more and deal with hardware deployment/maintenance issues when all the required functionality will be at your fingertips within minutes after subscription.
Multichannel connectivity. Most companies nowadays are ready to take orders via their website, social media page and phone lines. Your customer service staff should monitor these channels constantly, so ability to access all requests from a single device becomes a sought-after advantage.
Advanced virtual phone systems, such as MightyCall, offer dedicated mobile applications, which effectively turn your smartphone into a portable tool for managing customer requests. In addition to telephone or VoIP, which can be forwarded to your cellphone, the mobile application lets you receive tweets, SMS, social media messages and requests from complementary website widgets.
Teamwork options. To provide high-quality service, your employees should act like a single well-tuned mechanism. Ensure that your staff members are reliably and conveniently connected to each other, while their superiors can delegate tasks in real time.
Again, virtual phone systems shine here. With the ability to reroute incoming calls in real time, assign orders on-the-fly and create conference conversations, coordination of work becomes easier than ever.
A Seattle sandwich chain picks MightyCall virtual phone system
Homegrown Sustainable Sandwich Shop is a foodservice chain which emphasizes eco-friendliness and sustainability. Operating in the greater Seattle area, the company is praised for its locally-sourced, all-natural, organic and wholesomely-prepared sandwiches, salads and soups that are as fresh as they are healthy.
The company was launched in 2009 by its two co-founders right after they left college. They rightfully concluded that even the most health-anxious individuals can hardly control the quality of their lunch. So the company's mission was based upon satisfying the demand for healthy sustainable meals at affordable prices.
At Homegrown, they like to call their philosophy "sandwich environmentalism". It goes far beyond serving healthy food prepared from organic ingredients. Their food is ethically-farmed and they consider the environmental impact of every product used. The materials they print and serve on are also green, while unused products get recycled. Homegrown is an ideal choice for busy people, who want to practice responsible consumption without compromising on everyday comfort.
"We sell to a well-educated, affluent demographic and to businesses located downtown, so it is important for us to project a professional, business-like image, especially for our catering business, and also at our retail stores." ― Brad Gillis, Homegrown Sustainable Sandwich Shop co-founder.
Homegrown is a rapidly-growing company. As of now, the chain has stores in 10 locations across the Emerald City and three stores in the Bay area. When the company still operated within the Seattle borders, its owners were attracted by the idea of having an easily-scalable virtual phone system that would expand along with the business. This service would have to be reliable, affordable and powerful enough to cater for the chain's growing needs.
Previously, Homegrown used Century Link as their main business communication provider, but it lacked flexibility, while the rates weren't the best in industry. For Gillis, a switch to MightyCall for the stores was a no-brainer. For a reasonable fee, MightyCall delivered a powerful package of features combined with enough versatility and growth potential for Homegrown's foreseeable business expansion outside of Seattle.
In six months after subscribing to MightyCall virtual phone system, Gillis said: "Basically when we first started searching for a new system, it was the easiest available solution for us to use. MightyCall delivers cost savings and routes calls to our cellphones directly. We can take orders seamlessly, put in professional voice greetings and access the messages left by our customers quickly, and this is crucial to my team."
That was why Homegrown owners decided to roll out the system to the new corporate headquarters and to the rest of the stores, thus making all of the divisions accessible through a single virtual phone number. At that time, the company would be able to put just one number on all of its promotional materials, while MightyCall's advanced routing system would still let customers call through to every store, each with its own customized greetings.
"Going forward, we will want to use MightyCall as we grow and expand. For example, in terms of having a single number connecting any store through an extension number, MightyCall really is a winner when compared with existing VOIP offerings from companies such as Cisco. As we continue to grow outside Seattle, we will be able to have all this with MightyCall and not worry about putting in server locations onsite or investing in serious hardware," Gillis said.
On his first day of using MightyCall he found out that the system was very simple to configure. All settings were accessible through a web-based dashboard or a mobile application, while the flowchart-like procedure made configuring a breeze. In terms of profit, time is a precious commodity, and most essential Homegrown employees (phone sales team) were able to get the system up and running. Switching to MightyCall virtual phone number caused no delays or lost revenues ― on the contrary, powerful out-of-the-box features drastically increased productivity. Gillis also liked how fast his team embraced the convenience of MightyCall Activity Queue ― a tool for real-time monitoring of communication activities.
Activity Queue is one of the MightyCall features that Homegrown relies on heavily. It lets Gillis be aware of all incoming and outgoing contacts. Now he can efficiently track missed calls, call-back requests and voicemail messages. The detailed analytics page keeps tabs on response times to ensure that the people tasked with handling customer calls do their jobs well: based on these statistics, it's possible to encourage hard workers and train those less motivated.
Homegrown's phone team members were also glad to get such a useful communication tool. It made their work much easier by eliminating a lot of unnecessary actions. Homegrown corporate office staff also appreciated the innovation and the convenience it entailed. But the happiest reaction came from IT technicians, who no longer had to think about compatibility issues ― MightyCall supports the vast majority of communication devices from cellphones to IP telephony.
"Currently we have a small call center which we use for catering and our team gets calls for orders all the time. MightyCall's missed call notification, email alerts and call forwarding features are very helpful, and it is good for my team to be able to use them frequently. Previously they would have to check through all their messages for missed calls before calling back, and with MightyCall, this additional step is eliminated," Gillis said.
Naturally, MightyCall also delivered cost savings and good return on investment for Homegrown, not to mention service that is prompt and efficient — hallmarks of Homegrown's business philosophy.
Get mighty now
Feel inspired by the example? MightyCall offers a great opportunity to improve your business communication instantly and without substantial investments. All you need to do is pick your virtual phone number, subscribe to a package with desirable features and spend a couple of minutes on customization.
As a result, your company will get a reliable call-processing solution with dozens of powerful options combined with unrivalled flexibility and user-friendliness. Our customer support service will readily answer any questions, while the extensive knowledge base allows for informed DIY-style customization. In case you already have a virtual phone number, we provide porting options and if your company grows in the foreseeable future, MightyCall will be glad to offer additional lines and numbers, even more sophisticated features, talk minutes and everything else to comply with the highest standards of business communication.