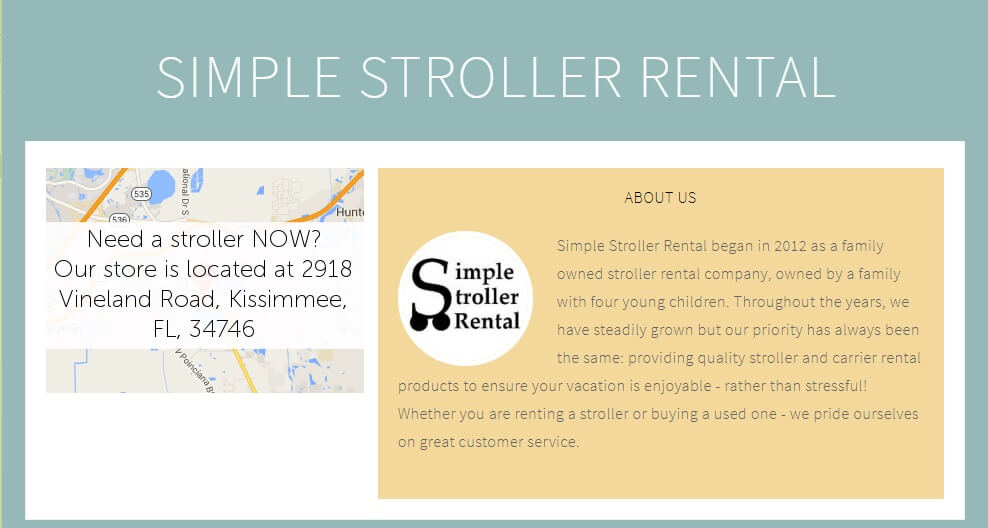 What's Better Than Google Voice? MightyCall!
---
When the owners of Simple Stroller Rental read about the Google Graveyard, they knew they had to find something better than Google Voice. Quickly too, before Google abandoned yet another failed experiment. This was a big deal to Simple Stroller Rental because it got a good chunk of its business from Disney World vacationers through its phone number.
Said William Schinagl, Co-Owner of the Davenport, FL company:
«We had a number with Google Voice that we advertised widely, and we were in fear of losing it.»
So Co-Owner Christine Schinagl searched the Internet for "alternatives to Google Voice" and turned up MightyCall as a possible replacement. The company ran a few checks to validate MightyCall, and decided to take MightyCall on a test drive.
Within a couple of weeks, they made the move to MightyCall, impressed.
One of the key benefits for Simple Strollers Rental was trimming its third party call center costs by 15%, just by using MightyCall's single-digit dialing menu.
Said Will Schinagl:
«By being able to route calls by pressing one or pressing two, we found that calls were being more accurately routed. So we positioned MightyCall to redirect reservation calls to our call center, and handled all informational requests ourselves. MightyCall saves us up to six times what it costs us. That's a no-brainer for me.»