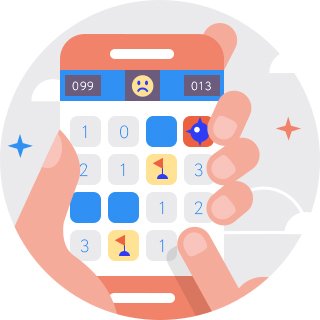 Virtual Receptionist For Small Business: Common Mistakes
---
I've recently moved back to the States after three years of living abroad, so I had to contact my local insurance company to sort out some things. I have to admit — I really didn't want to. To be honest, I'm not the most patient person on Earth. So I had to mentally prepare myself for the frustrating experience, which as I remembered, included a long wait, being transferred from one person to another and other unpleasant endeavors. I can't even begin to describe how surprised I was when I could easily connect to a representative, got my inquiry addressed quickly and I wasn't even bothered to complete a swift survey after the conversation. I hang up with the feeling that I'm in good hands now.
Just having it is not enough
Insurance may not be a service you would drop simply because of the long waiting times. But what if it was a hair salon or a cinema? How much time would it take you to hang up and just call another one? Probably not that much.
Getting a phone system for your small business is a great decision, but merely having one is no remedy for missed calls and unsatisfied clients. In this article, I have gathered the most common mistakes small business owners make when it comes to their virtual receptionist. Try to avoid them so your customers will not hang up before you have even had a chance to talk to them.
Unprofessional greeting
Poor sound quality, background noise or undistinguishable accent is a perfect way to ruin that professional image you want to project from the very beginning. Your voice greeting is the first impression you give to your callers. Write a script, find a good microphone and hire a professional voice actor if needed. Trust me, it's worth it.
Another example of an unprofessional voice menu is a long recorded message you greet your clients with. You thank them for calling you, let them know what your company does, list your business hours, tell them about that new great promotion you have for them and they just hang up. Why? They called your company for a reason: to speak to you. Not to wait for a good minute listening to a message. Try not to make the greeting last for more than 10 to 15 seconds. Check our top 7 voicemail greetings to get some inspiration.
Complicated phone tree
One of the most disturbing things my insurance company had was an extremely complicated phone menu. Unless you had an emergency, you had to navigate that voice menu for minutes to get a chance to talk to a live person. For starters, don't make the caller go back to the main menu in order to get live assistance. You can find more precise instructions on building a great phone tree here.
The problem isn't addressed
While there are many advantages to having a virtual receptionist on the company's side, your clients' needs should come first. Try not to overload it with lots of options. Just list three to five of the most common ones. That can be tricky, since you don't want it to be too long. Just offer an option to connect to a live person by staying on the line or pressing a button if their case was not listed.
Technological drawbacks
Your phone system software should be just as reliable as the service you provide. Request a free trial and make sure that everything works as it should. If there's a problem, don't just put up with it! For example, if callers get disconnected for no reason and it can't be fixed, don't be afraid to move on and start all over again — you'll find the system that works for you.
Not valuing your regulars and VIPs
We all want to be appreciated for our loyalty. If a person sticks with your company for an extended period, or you consider him/her a VIP for your business, create special conditions to let them know you care. Create a list of customers' numbers and give them a different menu, or even let some avoid the menu and connect directly to the right person without having to press a button.
When IVR first appeared, it was just another innovation aimed at increasing the efficiency of call centers. No one thought about the person on the other side of the line. Put the virtual receptionist to your customers' service and dropped calls won't bother you again.