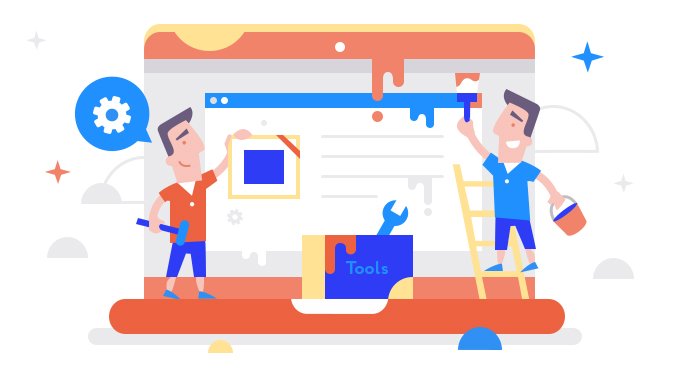 Small Business Image on the Internet: Site Builder Review
---
When launching a product to a client, the first method a small business considers is often internet commerce. The rationale is that clients primarily search the internet to satisfy their needs. Today, site-building is incredibly quick and affordable. The market offers variety of site builders for different purposes. A business owner can choose a website builder in accordance with any demanding ideas.
The reasons for site builders' popularity among small businesses are
Simplicity of webpage creation.
For many purposes, a site builder can be used free, while the package of additional services is bargain-priced.
A business owner builds the site him/herself. All changes are made at once without any time lag between having a new idea and its presentation on the website.
What is a site builder?
It is a set of web tools to create and administer your website online. Site builders do not require specific knowledge for use. Hence, interfaces and options are mostly user-friendly and intuitive.
The user chooses a template in accordance with his/her requirements. It could be a web-store or photo studio, a shop or restaurant, or professional services. The variety of templates is plentiful. In addition, the builder's options allow you to create the content and design features.
Advantages of site builders are:
All site builders have user-friendly interfaces. The menus are intuitive. Site building is a sequential, step-by-step process. The user doesn't need to know any programming language to create a business/selling site.
Most site builders have a wide range of templates. The variety of themes with diverse designs suit any business. Besides the template can be significantly updated and improved due to available options.
For each business mission, the owner can find additional features: social network integration, messengers, feedback form setting, forums and blogs.
Modern site builders offer portable applications, drag and drop function, SEO page settings and so on.
Site builders are convenient for small businesses as they cover all components for a sharp price: domain, web hosting and site maintenance. Sometimes the package includes email, backup and some other additional options.
All user's data are kept safely on the site builder's server.
To help you surf the site builders' market here comes…
Most popular site builders review
Industry, location and mission of the business — all of these can be criteria for site builder selection. Following the aim of the business should help define your choice.