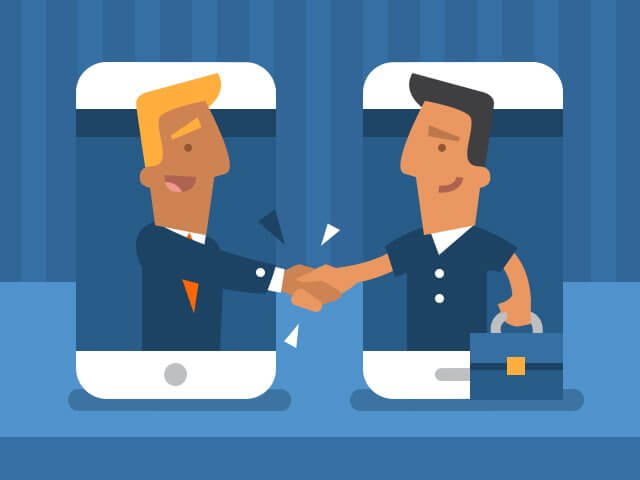 What Customers Think of On Hold Phone Messages
---
Everyone's been put on hold on the line before. Yet, not every company knows very much about these voice recordings that greet customers when they first call in over the phone.
How often are people put on hold, for starters? How long do they stay on the line? And do such messages actually generate real sales?
Many companies have a vague idea of the answers. Those that have been in the business long enough should know their customers well. Still, there are some facts that will surprise even the best-run call centers in the country.
Did you know, for example, that an estimated 57 per cent of all calls in the United States are put on hold, with two-thirds of those callers waiting on average around for 15 to 60 seconds?
This is according to a survey by the On Hold Messaging Association, a trade association, which surveyed more than 1,500 respondents in the country in early 2012.
Without a professional recording to address the customer, that 15 to 60 seconds would be a long time for dead air, or silence. Elevator music is okay, but can companies actually make use of this waiting time to do more business?
Apparently so, according to the same survey, 24 pecent of respondents say on-hold messaging generated real sales for their businesses. Some would go on to sell big ticket items costing $500 or more.
How much would that come up to yearly? Multiply the mean number of sales among respondents — 178 — by the average cost of $500 and you get $89,000. Yes, that's the annual revenue that can be directly attributed to on-hold messaging.
The reasoning is pretty simple. When a customer calls in, he is initiating the contact and is usually eager to find out more about a product or service. His attention is undiverted, unlike when he is shown an advertisement on TV or a billboard.
The item promoted on an on-hold message is maybe what he is looking for, or maybe complementary. Either way, he can follow up immediately when an operator comes online to speak with him. That's a golden window of opportunity that many companies fail to grasp.
Though companies in the survey still see on-hold messages as most effective for building image and professionalism, many also believe that they promote the sale of products and services. Other effective uses of on-hold message include preventing caller hang-ups and to simply avoid silence while on hold.
Whichever way you see it, on-hold messages are a great return on investment. For as low as $50 for a package with MightyCall's partner Snap Recordings, for example, your company can set up a professionally recorded greeting that keeps customers happy while they are waiting to be served.
You'll need a dedicated business line, of course. For that, there's nothing like the powerful, flexible and affordable phone services that MightyCall provides.
Easy to set up, our phone services enable you to forward calls to any phone, pick your own extensions and have an activity queue for quick follow-ups, just to name a few features. Add personalized no-hold messaging to MightyCall and you not only make a great first impression on customers but also close deals you would have missed previously.