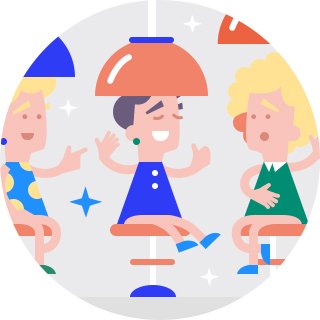 How to Launch a Beauty Salon
---
As the saying goes: "Beauty is in the eye of the salon owner." OK, that may not be the exact phrase, but the beauty industry is certainly an attractive (ahem) business! Sure, you can turn a handy profit from doing what you love and making other people feel great about themselves, but there's more to it than simply opening to doors. Licensing and health inspections, for example. Then there's financing, equipment, marketing, accounting…not to mention communications needs and a good scheduling system. There's a lot to consider, so we break down some of the main aspects of starting a small beauty business.
A beauty salon, your own spa — sounds like a girl's dream. But it's really more than this. The field of beauty is one of the most recession-proof businesses. While other entrepreneurs may experience a decrease in demand, beauty salons rarely have a lack of clients even in the toughest financial times. The major consumers of salon services are women. The costs of providing services are relatively low, but it's not only about beauty, it's also about pampering oneself, relaxing and feeling good about yourself.
Considering all these factors, a beauty salon turns out to be a sought-after startup to launch.
What should you think over before starting this business? Here are the essentials.
Choice of Opportunities
Franchising is probably the easiest way to start your business. The tension of a startup beginning is in past. The company brand is already well-known so that marketing costs are significantly lower. And the franchisor gives full support during the start period: training, help at first steps, instructions and tips.
Another option is buying an established salon that was put on sale. The reasons for selling can vary: from an owner's retirement to fatigue, from having made enough money to get out…or bankruptcy. The last one brings more challenges, as you need to revitalize the business and clear the brand-name.
The third way is to launch your own salon, developing a new concept, searching for a hallmark to attract clients. Costs for a new start are not easy to estimate for certain. Starting up something new is always full of pitfalls. But its big advantage is turning your dream into reality, setting your rules in every aspect.
Choice of an opportunity often depends on availability of finance. We've made a list of investment sources with its characteristics in How to Fund Your Small Business. Check it out for details.
Legal issues
Red tape is inevitable and one of the most bothersome parts of any business. In the USA all businesses must be licensed. And all "beauty sector" workers must have a license. The Small Business Administration site is the proper place to look into the matter of legal issues. At a local-level Division of Occupational and Professional Licensing, specific requirements of each state can be confirmed.
Another crucial point is a health inspection. Failure to comply with the sanitary rules is strictly punished, to the point of being shut down. New York state's State's salon requirements at the state's official website are a helpful example of what to expect.
Location
Half of a beauty salon's success is built upon a good location. The best places enjoy high traffic. The most abvious options are shopping streets, malls and business centers. Locations near grocery stores and uptown with large dwellings can be cheaper and also money-making places for a beauty shop. Avoid situating just near another salon. You'll out-bargain each other.
Typically, salons operate on a ground floor. This is reasonable as the business requires appropriate electrical outlets and extra plumbing.
Considering hours of operation is important. The vast majority of clients come in the early morning or after a workday (after 5pm), on weekends and holidays. You need to conform your timing so you can maximize your clientele. For example, at business centers salons can open at 7am and close at 10pm, while 10am-7pm seems reasonable timing at dwellings. Sometimes salons that work 24 hours make an extra charge on services provided during the night, and yet they always have clients.
Services
Hair studio or nail bar, full body or facial spa — you may be an exclusive barbershop or have a full range of personal care services. The list is immense. At the stage of a salon service planning, a business owner needs to weigh all aspects: location space availability, cost of equipment and estimated profits. It needs to mention that clients prefer visiting one place to have hair, nails and facial care done. And, as Coco Chanel said, "A woman who cuts her hair is about to change her life," so it's efficient to offer new and additional services to clients. More importantly, you should have scalable approach.
Must-have technology
Interior equipment
As mentioned above, special electrical outlets and extra plumbing are crucial for any salon. Most salons have a laundry, which helps to reduce costs.
The amount of technical equipment varies dramatically depending on the number and specifics of services provided. The beauty market is packed with all-purpose technology. Pay attention to vendors, as personal care is very allied to health. You should only deal with certified and professional providers.
Back office solutions
Back office operations need not be underestimated. This is where the business runs. A powerful accounting system helps to control and forecast profit and loss and prepare transparent reports for the Internal Revenue Service. Quickbooks offers accounting service package for small businesses for a moderate price.
A strong scheduling and booking system is critical. One of the most common disappointing issues is mistakes in arranging clients' appointments. A convenient innovation in scheduling is a service for self-booking. Youcanbook.me provides software that generates scheduling page, where clients can book online. The app integrates with iCloud Calendar and Google.
Clients' communication management is the main pillar of the "beauty" business. Today a landline phone is not enough to maintain client traffic and demands. Most businesses choose professional communication software and never miscalculate.
At MightyCall we consider a client's needs and particular aspects. We develop a tailored communications solution for each company. For a beauty salon, we offer a business number which can be "Local" (for any area code of US and Canada), "Toll-Free" or "Vanity." The last one captures an enterprise idea: name or slogan. Each team member has their own extension number. This is convenient for the caller. Besides that, the salon owner can gather conference call with the staff to discuss news and issues. The connection of Telephony User Interface (TUI) is perfect for anyone to join from wherever he/she is.
A beauty salon owner might be interested in the following MightyCall features of call settings:
Working/non-working hours
Connect a call to a single number
Connect to voicemail
Transfer calls to a queue. They are handled in turn
Call queue — not a single call is missed
As social media is a valued platform for promoting spas, a lot of communications goes through it. MightyCall provides proper management of this resource. Each message and notification are added to the activity dashboard with an assignment to a responsible person.
For quality assurance, a business owner can use call recording feature. This helps increase professional behavior of a team. All conversations can be stored, unlimited and forever.
Kelly White, owner of Body Sense Day Spa, primarily names the outsourcing of software packages as a marketing tactic for her business's development. Local companies took care of the website and almost all work processes outside the spa client's room.
Marketing
Facebook and Instagram happen to be best advertising location due to enormous people-traffic surfing beauty news pages. Self-employed stylists, small salons and market leaders — everyone has a page that is regularly updated with news, promos and vivid pictures.
Social media sources need to correspond with websites. We love the Red Door Spa site. It is not only about offered services and contact details, it's a full complement of beauty news, trends, tips and recommendations. And yes, the landing page is covered with attractive offers, gift card opportunities and other lures.
Promo emails and texts may sound like old-school marketing methods for a beauty salon, but take into account that some clients avoid social media, or could be elderly. Your marketing campaign should cover a maximum of a target audience. So don't forget to ask your clients for a contact information.
Word-of-mouth is a powerful marketing tool. A happy client shares the results with family, friends and colleagues, and will come back to the salon. After all, it's a question of attitude. PR at Partners base its strategy on a perfect relationship with a customer. The salon's slogan is "We listen. We advise. You choose." This establishes client trust.
Personnel
The beauty business relies on people. Create a team that you can trust. Beauticians and stylists must be qualified and trained. Certificates both for a salon and a cosmetician are required for certain beauty procedures. A salon owner is responsible to clients for a service quality.
Develop your staff, invest in advanced training to stay up-to-date in the beauty world. Provide the personnel with required products and equipment. Encourage good vibes within the team, as a beauty salon is a place for relaxation and good cheer.