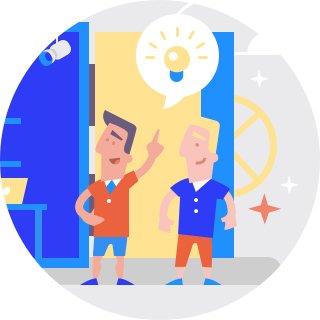 How to Fund Your Small Business
---
Shakespeare wrote about small business: "How do I finance thee? Let me count the ways." Well, that may not be the exact quote, but one thing is true: there are many ways to obtain finance for your small business. There's good old-fashioned "debt," but that's not everyone's cup of tea. There are also equity, angel investors, microfinance, crowdfunding and many others. In our latest blog, we outline the pros and cons of financing sources, and you can explore what best suits your business' needs.
No matter how brilliant small business ideas are, all of them require money. Whether it is funding at the launch stage or the business expansion phase, or just some business black streak, the biggest challenge is finding money.
There is no single perfect-fit approach for all situations. According to the required amount, purpose, type of business, ownership, the sources may vary dramatically.
Essentially, all funding sources divide into 2 groups: equity and debt.
The great advantage of "equity" is the absence of arrears. No credit interest, no time of redemption pressure. A business owner shares part of his/her business in return for capital. And this is the crucial drawback of this type of financial source. Not all entrepreneurs are ready to lose part of a company's control. Most of them put heart in their ideas' implementation, and splitting ownership is an unacceptable term for them.
On the other hand, "debt" money sources keep the possession unseparated. After obtaining the required amount, a business owner has an obligation to repay in time, no matter whether the startup succeeds or fails. Being singularly responsible for liabilities is the downside of sole ownership. Finance commitments failing causes significant problems for a company up to liquidation.
Let's have a brief look at several sources examples:
Friends and family
This category combines specifics of equity and debt sources. Getting money on attractive terms from friends or family members often means sharing part of a business or its management.
The closest ones are those who believe most in your success. They don't only share and support a new business idea, but know a start-upper's capabilities. However, this source has its pitfalls. If a business fails, it may also ruin friendships and lead to unpleasant family disputes. All business members need to be aware of the risks. Still it's better to involve other sources to support a business idea. As John D. Rockefeller said, "A friendship founded on business is better than a business founded on friendship."
Equity
Self-funding or bootstrapping
Most entrepreneurs live their dreams while running their own business. Some lucky ones have enough savings to expend on a startup. Less prosperous fortune-seekers take a chance on funding through a second mortgage, car or other personal asset sale and even personal credit card use, primarily with low interest.
A startup without third-party funding means more outlays than gain for some time. The challenge is to predict whether a benefit's return is significant and soon enough to overcome a temporary lack of money. This bootstrapping method is worthwhile when all risks and success factors are well assessed.
Partners
While on the subject of a business friendship, getting a partner is a safer way to obtain funding while sharing some of the trusts. A partner doesn't have to join the business. Resources adjustment can be a win-win policy for both sides. For example, a coffee shop can make an investment in a coffee bean vending company; it may turn into a long-term bargain contract.
Angel investors
These wealthy people invest in bright small business ideas in which they see potential value. As in the case of an application to Venture capital firms, angel investors give money for a part share of the business. An entrepreneur's responsibility to act in the best interest of growth increases the more shareholders he/she has.
As simply bumping into such a fairy godfather is hardly likely, Angel Capital Association and Circle Up are good places to start the search.
Crowdfunding
Crowdfunding is quite a new word in business idea funding, and its relevance grows day by day. Specialized websites, such as Kickstarter, Fundly, Indiegogo set pages with advertising materials of a business or a project. Business owners obtain subsidies from the sites' visitors. The terms differ, and fine print of conditions shouldn't be missed while investigating this source.
Debt
Small business loans
It may seem that all banks avoid giving money to new startups. But the path is not that thorny. COO of All Business Loans company, Mike Kevitch, expounds that a good business plan, an adequate forecast, and own capital in the business are elements affecting a positive solution.
These loans need pledges of repayment. An entrepreneur should be ready to give access to a business checking account and full reporting. Therefore, a business owner should take care in selecting a bank for business checking.
Small business administration loans
SBA has many loan programs for different aims. It is probably the first source US business owners consider while searching for funding.
The great benefit of loans is keeping the business integral. Franchise.org has a list of the pros and cons of SBA financing complied by Reginald Heard, president and CEO of Bankers One Capital.
Microloans
Initially, a microloan institution was aimed at sponsoring non-profit organizations mainly operating in developing countries. Still it's a great option to try getting a small amount of money. Kiva and Business Center for New Americans are among most well-known portals for microloans.
Working capital lenders
Daily business expenses such as marketing, payroll and stock control forms working capital. Having enough money for these costs helps an entrepreneur to meet other financial obligations in time. Working capital lenders are often not government institutions or banks. So they require high due diligence on a business owner's part. Some of the alternative lenders already have strong goodwill: among them are Kabbage, PayPal, and OnDeck.
None of the third parties will invest in business with nontransparent reports or without a balance sheet. So it's a good practice to contribute money to the best accounting software at the stage of business initiation. The market is full of affordable offers with different features packages. QuickBooks, Xero and Wave are only three of them that have somewhat gained popularity.
At the stage of a business idea formulation, an entrepreneur needs to consider sources of money for different situations. This prudence helps to minimize risks and be ready for changes.