Full category list
Close list
Callback Widget
This widget, split into 2 distinct parts, allows MightyCall users to create a special button that website visitors can click to request a callback, as soon as possible or in a few days at a convenient time. It is one of the fastest ways to turn website visitors into customers.
How does it work?
Your website visitors click on the button and send a callback request. They can request a call immediately or for another time, but not for more than three business days out.
In case of an immediate request, MightyCall makes a call to you (or your colleagues/employees) first, and then makes a call to the website visitor.
If a customer left a pending request, an activity will be added and you will be able to make a call at the specified time by yourself. You can find all callback calls in your History page, in the Callback calls tab.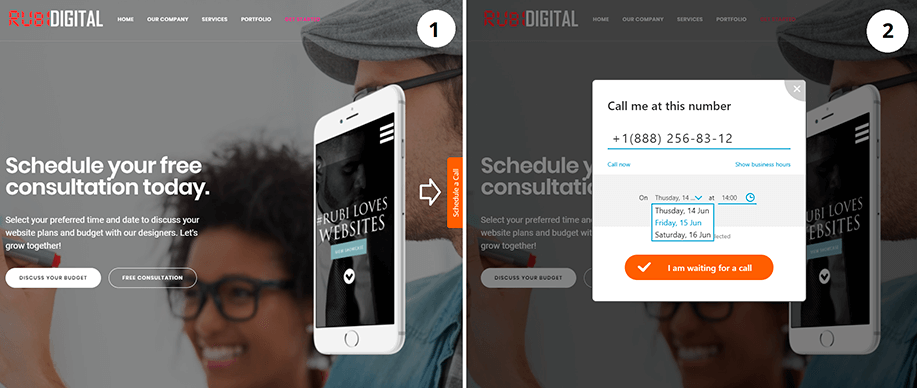 How to configure the widget
Step 1. Create a widget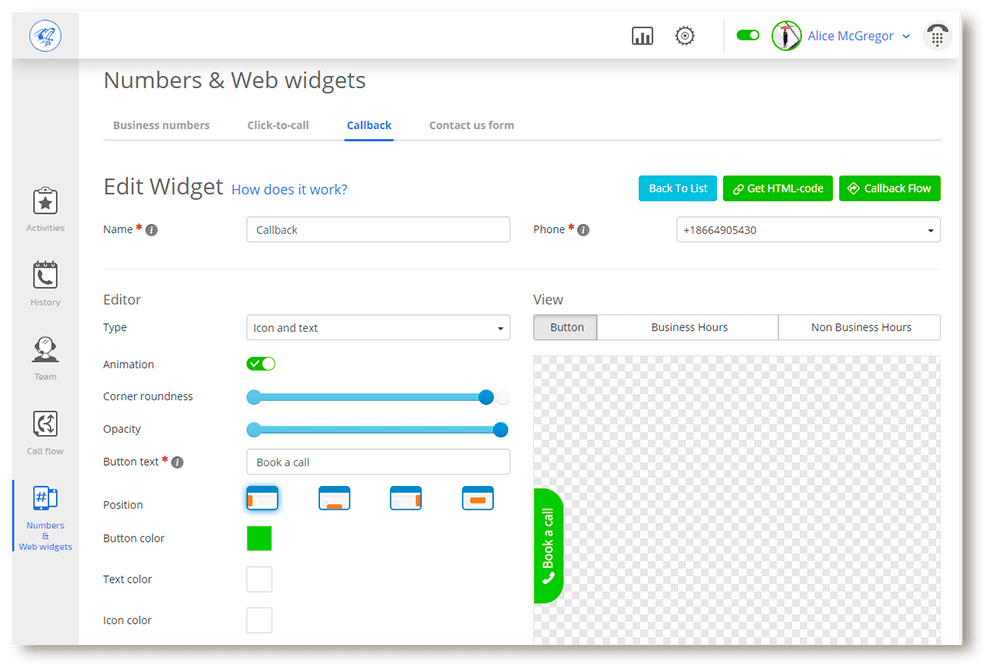 To set up the MightyCall callback widget, go to "Settings | Web | Create Callback widgets".
Choose a Widget title — you can call your widget any name you'd like.
Enter a phone number — This business phone number will be used for calls. Customers on your website will see this phone number.
Choose the desired type of the button (Text, Icon and text, Icon or Round)
You can enable an animation if needed/desired.
You can edit the border width, corner roundness, and opacity of the button as well.
Change the title of the button to show your custom text.
Select position: left, right, bottom or inline.
You can change colors (for the button, text and an icon).
Do not forget to save changes.
Grab your widget code by clicking on the green button.
Step 2. Configure call forwarding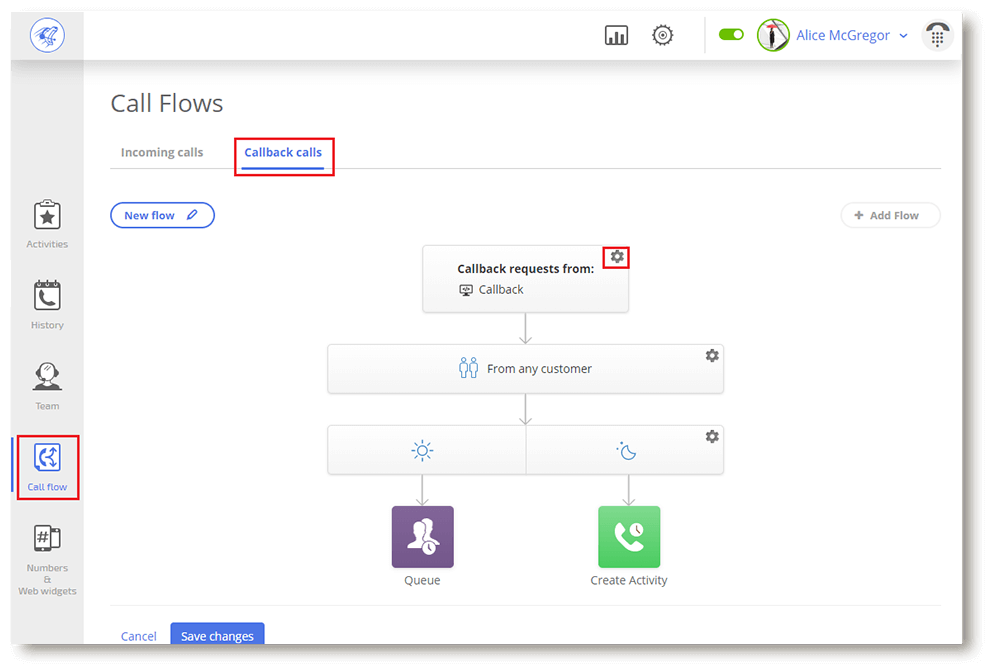 Go to Settings | Call Flows | Callback calls.
Edit the call forwarding rule:

Select the desired widget. You can create different rules for different widgets.
You can use blacklist if needed to block unwanted phone numbers or IP addresses.
Configure your business hours if needed.
Configure the queue. You can add your team members to handle calls together. You can also upload your own greeting to to distinguish between different widgets.
Save changes.
Was this article helpful?
We are sorry to hear that!
Please let us know what's wrong with the article:
Live support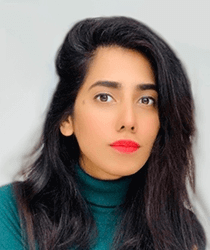 Eelaf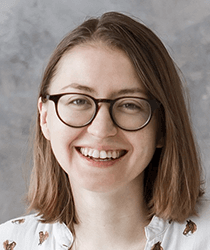 Anna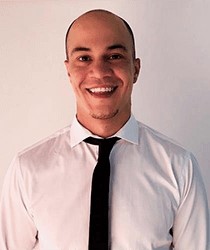 Matias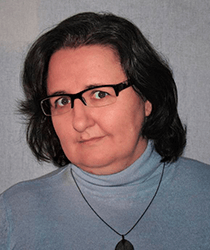 Olga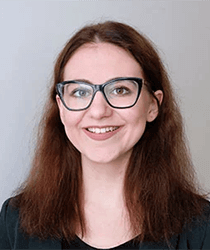 Mira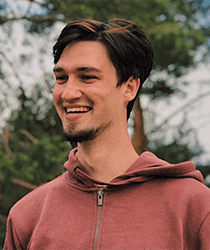 Sam
Submit a ticket