Admin settings
For personal setup instructions please click here
Adding Team Members
How to add users and their extensions
You can invite your colleagues to the service and make calls together! For example, spread calls between different employees during work or off hours, or even create whole groups, such as Sales and Support.
To invite colleagues:
1. Go to the section labeled "Team", and click the button labeled "Add User".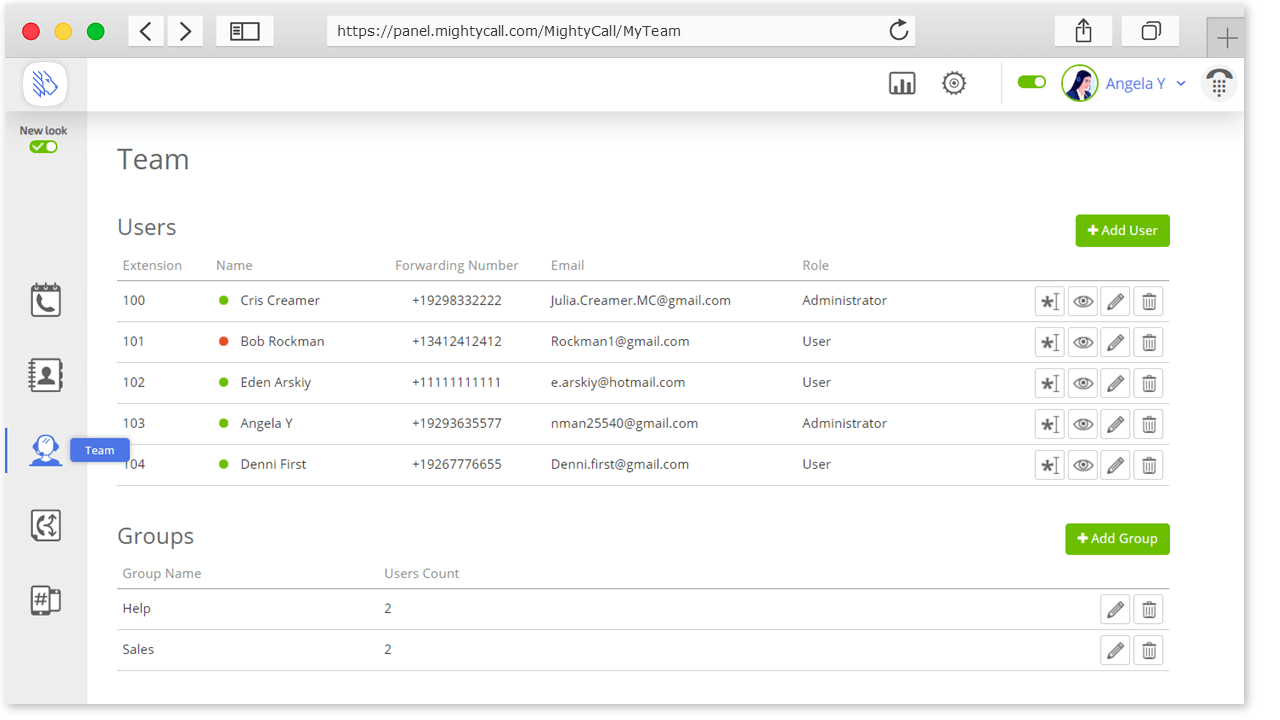 2. First, put in the information for the colleague you'd like to invite. Please note that you can invite them as either an administrator or a user.
If your colleague is made an admin, they will be able to do the same actions as you.
If you make them a user, they will be able to use the service but will not be able to make changes to many of the settings.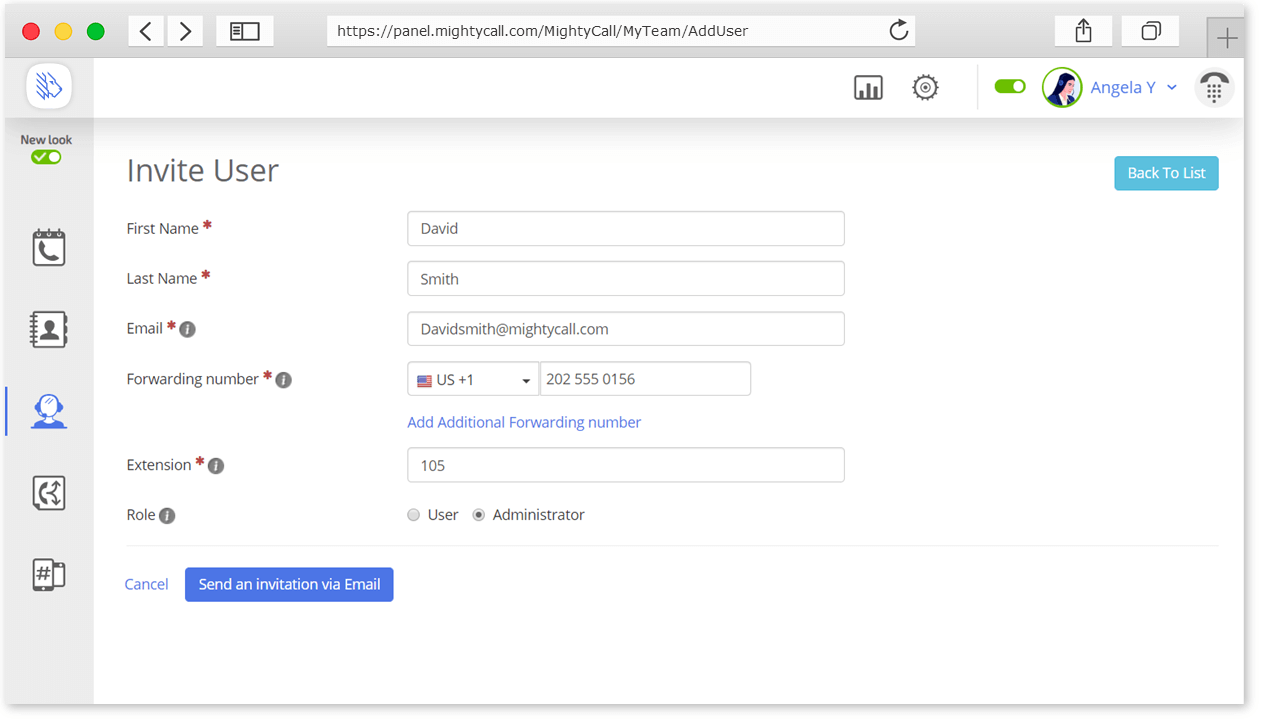 When finished, click the button labeled "Send invitation via Email". The colleague will receive an email through where they will be able to access the service.
3. You may add several colleagues and include them in groups. This can be accomplished by clicking "Team," and then "Add Group".
4. Users added to the group will be accessible in the Call Switch settings. You can also always add users directly when creating new groups.