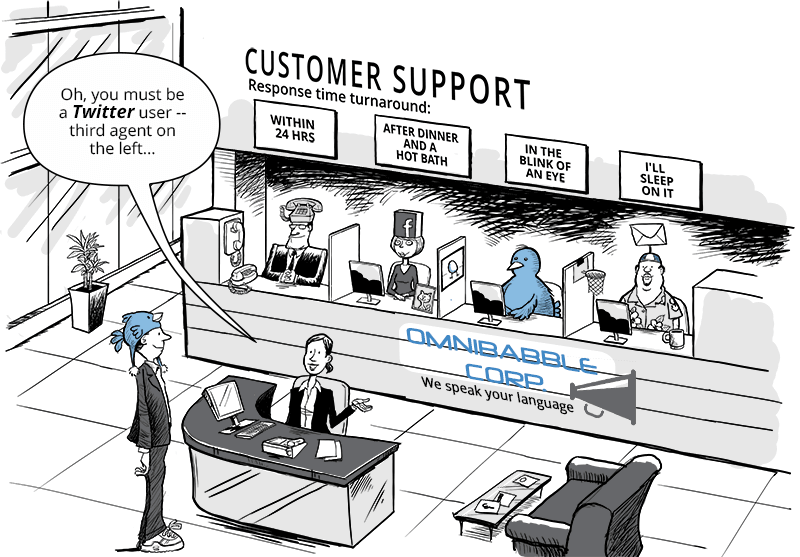 Turn Noise Into Action With a Multi-Channel Communications Strategy
---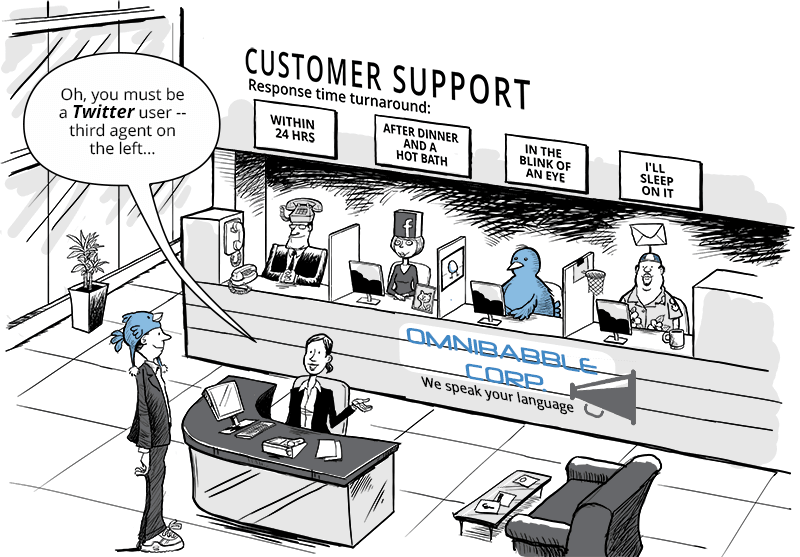 Turning Noise Into Action With a Multi-Channel Communications Strategy
Multi-channel communications is a term that's come into vogue in recent years. Basically, it means that a business uses all the communication channels at its disposal to actively listen to and engage with customers and prospects.
The telephone is but one channel in a business' multi-channel communications playbook. Others might include Twitter, Facebook, Web chat, email, and text messaging.
Though consumers today might not know the term "multi-channel communications," they've grown to expect it, according to a late 2012 Forrester study. Among survey respondents, 67 percent use Web-based self-service; 43 percent use online chat and instant messaging; and 32 percent use online communities for customer service.
The Forrester survey also illustrates how much communication channel usage has shifted. "Phone usage has remained constant, while the use of text-based and social channels has increased," the study says.
"It's important to note that some channels that customers currently use, such as virtual agents, screen sharing, SMS, and click-to-call, had minimal or no usage just three years ago. Customers also expect to be able to start a conversation on one communication channel and continue it on another…without having to restart the conversation."
Keeping an ear to the ground
At a high level, the most effective multi-channel communications strategies enable a business to respond to customers and prospects using the communications methods they prefer. Everything flows into one big "listening network." As a business, your "ear" is always to the ground, paying attention to what's being said to you as well as about you.
Among many benefits, a multi-channel communications solution enables you to turn noise into action, and action into customer loyalty.
In our media-saturated culture, consumers are constantly barraged with ads, social media updates, online videos, email newsletters, and other forms of marketing communications. The cumulative effect feels like so much noise, with no distinctive sound.
When you engage with customers and prospects in a way that pleases them, however, they'll pay more attention to your communications. They start actively listening to you, just as you are listening to them. You're no longer part of that vast, in distinctive wall of noise.
The more you nurture those relationships, using the communication channels your customers/prospects prefer, the more likely they are to take action — to buy your product or services. If the action they take leads to a positive customer experience, you're on your way to building loyalty. And building customer loyalty is what every business — small, medium, or large — hopes to achieve.