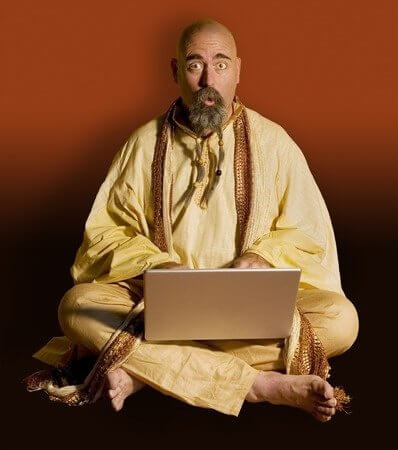 Five Steps to Being Your Own Boss
---
Whenever I hit up Amazon and do a search for starting a business and being your own boss, I always get a headache from excessive eye-rolling. As a founder of three start-ups, two that were financial successes and one, shall we say, a successful education, many of these books piss me off. Their authors claim they can help people get started with a business. But for many, the exact opposite happens.
Discouragement. Disillusionment. Disappointment. The things that these writers recommend almost always set the bar way too high, require people to have all the time in the world, or cause confusion with too many details.There is close to zero empathy for you and your dreams of being your own boss, especially if you still have a day job or a family to care for.
Then I came across Henneke Duistermaat, a self-starting infopreneur and author with a training business that helps others with copywriting.
She left her job with a great deal of uncertainty and anxiety in Sep 2012, but was able to stay the course by taking things one little step at a time.
I listened to her story in a Copyblogger webinar and followed up — she agreed to share some of her thoughts with us.
There are two sections to this post:
the first helps you realize that getting started can be a simple matter of taking the first small step, even if you aren't sure where the final destination is (hint: a "final" destination doesn't exist);
the second is a list of follow-up steps, all just as tiny as the first, to keep going.
We'll give the floor to Henneke from here on out.
---
Take that first step. But make it a small one
"Like most people, I started with a clean slate.
I had no target audience and no business model.
I didn't even know how I was going to make my money in the first year.
We all look around and we always see people that seem to have everything sorted and know what they're doing.

I think that's something everybody struggles with.
We put ourselves down, and think we don't know anything.
This is not true because we always know something that we can start and run with.
I was feeling completely overwhelmed with all these ideas about having to have an email list set up, a website, and thinking about marketing.

There's just so much to get into and that felt really hard.
Being my own boss, I had thought I was going to be nimble and agile.
The fact is that you're more like an elephant on your own, and it can be really hard to get started.
Once you get started, the elephant starts moving and you even get forward momentum.
But that first step is scary, it's difficult.
Take it.
Make it as small as you can because if you make your 
first step too big, then it could stop you from moving.
I still practice this idea of starting with a tiny step.
Rather than write a whole book about a topic, I write a blog post first and see what reaction I get and what questions people ask.
One blog post can become a series of blog posts, and that can turn into a book.
Our mind wants to overanalyze, and it wants to take away the uncertainty.
But we can't know everything.
So the best thing to do is just to take the first step.
Even if it is the tiniest of steps, because you don't need to have everything perfect to get your first customers.
Do more of what you love
It's very important to find out what you love doing, and do more of it.
In my case, I had come from quite a senior management position, but it was not a good fit.
My working day was really meetings, meetings, and meetings. And politics.
It drained me. I want to create things instead.
We often get confused because other people tell you what you should be doing.

But if it doesn't give you energy, you shouldn't be doing it.
I think this is really important that you're clear with yourself. What do you want to do and what do you love doing?
Do you want to work on your own or build a big business?
This is a process. You have to find it out. It might change over time, but you'll be much happier in your work when you do the things you love doing.
Next Steps
It's not about the product
Some people already have in their minds what product or service they want to provide, but they don't know whom to sell it to.
I think that is the wrong way around.
Don't worry about products and monetization too much to start with.
When you start building your community, and when you focus on engaging your community, they will tell you what they need.
That's how you can develop your products and that's what you build your business on ultimately.
Start with guest blogging
Guest posting and answering comments are a good way to get to know people. You can also find what they are struggling with, and what questions they might have.
This is a really important point because when I started out, I didn't know my community yet.
And my first copywriting clients all came via guest posts, too.
They read a guest post on Copyblogger or KISSmetrics; they understand how I'm thinking. If they like me, they contact me.
Until today, I don't have a portfolio on my website because I found I don't really need it. The posts show people I'm a good copywriter.
By the way, the same applies to any other service provider.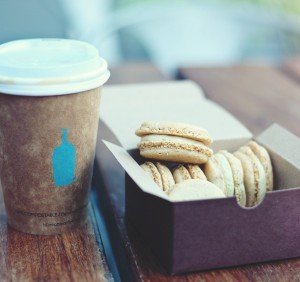 Generously share your knowledge about web design or social media or financial planning. People will recognize your authority and come to you for help.
Show people what you can do by writing about it, and sharing your experiences with them.
Build a mailing list
You don't need to have all the building blocks in place when you first start out.
You don't need to spend hundreds or thousands of dollars on a customized website with bells and whistles. If you try to be perfect, you may never start.
When I started out and published my first guest posts, I only had a landing page where people could leave their email address.
I didn't have a website. I didn't have an opt-in bonus. And yet I was still building my subscriber list.
By the time I launched my blog, I already had a list of 300 email subscribers, and they were a ready audience for the blog.
Your main asset as an online infopreneur is your email list, so your key objective in the beginning should be to grow your list.
Interact with your community
Once you've got subscribers, start deepening the connection with more one-on-one interaction.
I used to love engaging in email conversations with subscribers, although I have less time to do it now.
But these one-on-one conversations are really important.

They help me understand what people are struggling with.
They generate ideas for blog posts, books, and other info-products.
I have a simple footer in my email with something like, "Would you like to get in touch? Just hit reply. I'd love to hear from you."
People do hit reply quite regularly. When they do, it's worth investing my time to engage people in a conversation.
I don't try to give a quick answer. I think things through, and try to give an honest answer.

Sometimes people are surprised that I reply back.
To me, it's incredibly valuable to have those email conversations with people so I do my best to see if there's more I can help with.
Replying to comments on your blog is also important. When people see that you're sincerely answering comments they will be more forthcoming with more questions.
Keep your perspectives fresh
When you keep listening, you always get ideas for new blog posts, books, and products. My Kindle books are based on blog posts I've written. My blogging course is based on one of my books.
All work evolves and builds on what I've done previously.
The comments and emails I receive are a valuable investment of my time, guiding all my efforts.
They keep me on my toes.
They pinpoint new ideas.
The relationships I'm building are hugely valuable to my business, and to me, I enjoy the interaction. I learn so much from my readers."
---
We're grateful to Henneke for agreeing to share with us her story and experience.
Please share this with anyone you know who aspires to be his or her own boss, but find it too hard to take that next step.
If you are starting a business and want to sound like a credible company right away, one of the five things to do is to get a business number and a professional virtual phone system.
We at MightyCall would like to help. Click below to pick a number and sign up.