Why do you need integration of a website with a phone system?
Voice communications with site visitors can improve your website's performance.
Some issues can be more efficiently addressed through dialogue in real time
Many people use a phone to ensure there's a live working company behind the website
Some prefer to make an order with no contact with a live operator, but other people feel more comfortable talking to a real person
A live operator for call receipt means additional costs for your company. On the other hand, it can bring extra customers and a higher average-purchase (for complex products by about 40%)
This is especially important for mobile website visitors. It's more difficult for them to look for the necessary information — meanwhile, the phone is already in their hands.
Advantages of MightyCall solution
Integration of MightyCall business phone system and your website contains 3 components:
All widgets are highly customizable; you can put them into a website with any design.
Tuning the widgets is easy. You can easy do it in your MightyCall account via a special embedded editor.
But the most striking point is functionality behind call buttons. This is not just a call from a website to a certain phone.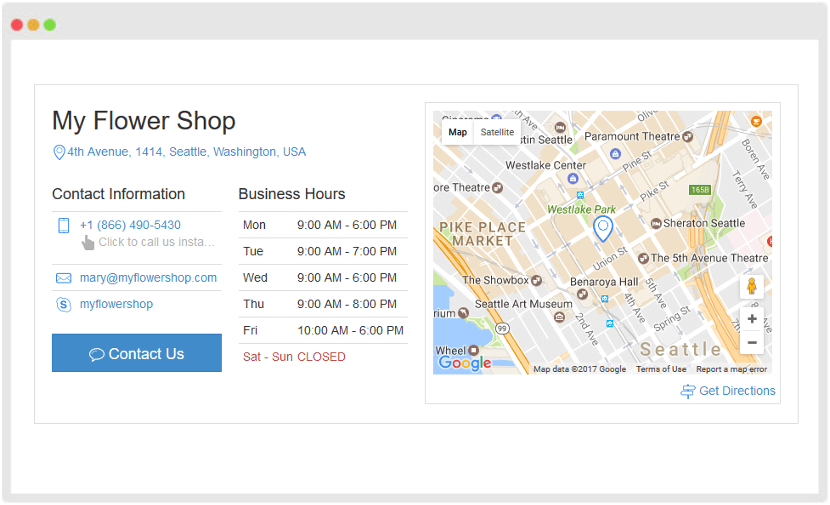 Contact Us widget for WordPress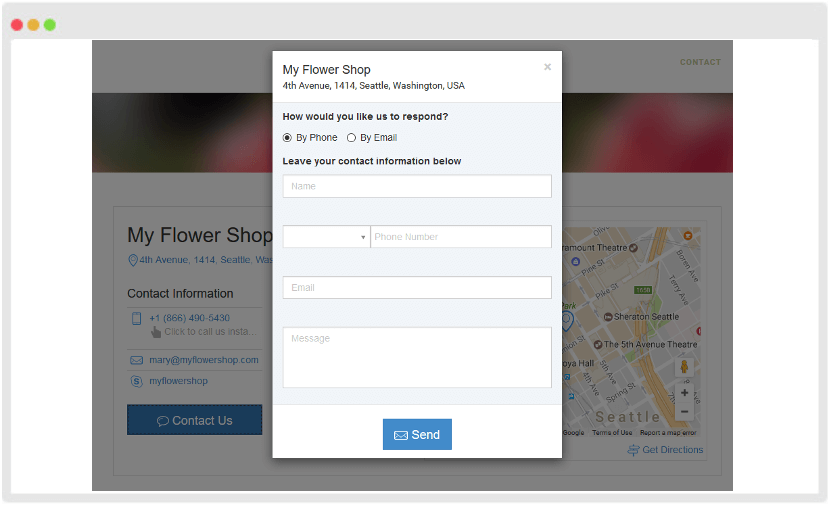 Call-back requests button
Click-to-Call button
You can customize the call handling in an optimal way for your business.
After hours, for example, you can inform the caller that the working day is over and offer to call him/her back during business hours or the chance to leave a message.
You can also set the optimal call distribution between teammates, set forwarding rules to personal phones, record conversations, create tasks in the integrated task manager on the basis of calls and more.
Performance reports allow you to see the records of received and missed calls for each employee and the company, key figures of the service quality, call durations, reasons for call dropping calls.
All this turns the MightyCall widgets for voice communication with website visitors to a powerful tool for improving sales and customer service.