Focus on your business, don't worry about telephony
MightyCall is a cloud-based phone system. This means with MightyCall you get capabilities of the best traditional PBX. But at the same time, you need:
Never purchase hardware or software
Never spend on upgrade and maintenance of the system
Never buy new chassis and modules when expanding your business
Never lose money already spent if you have to scale down your business.
And the key point, you don't have to worry about any of this!
You can focus on what you do best of all — operating your business.
The phone system will always be ready to support your communications with customers, no matter what business processes you have designed.
You should pay only a subscription fee from 49 cents a day.
This fee includes:
premium phone system with plenty of useful features,
communication services (the number of minutes per month depends on your plan), and
a phone number (local or toll-free).
Later you can add extra numbers.
True mobility
Sometimes entrepreneurs and even small businesses use a cell phone number to communicate with customers. This was well before the era of cloud telephony. Now there are much mightier solutions. Even for entrepreneurs, not to mention companies of several people. For example, the MightyCall virtual phone system has the following advantages:
The customer will never hear a shocking "subscriber is unreachable" message
Communication is not interrupted due to a dead battery
Multiple simultaneous conversations via the same business number
Business hours and after hours call routing
The ability to take a call on any phone
Opportunity to add local and toll-free numbers to the same system
Analytical reports about client requests and team performance
Call flow control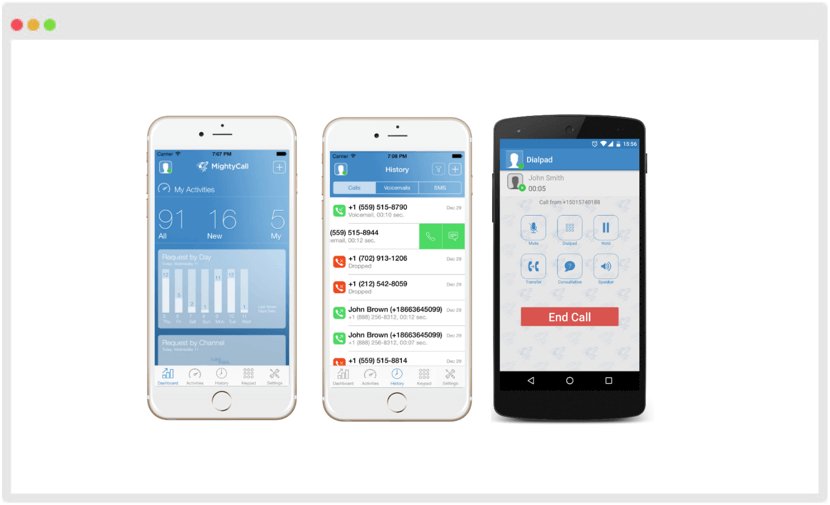 All Mightycall features in Mobile App (iOS& Android)
Receive calls from your computer using a softphone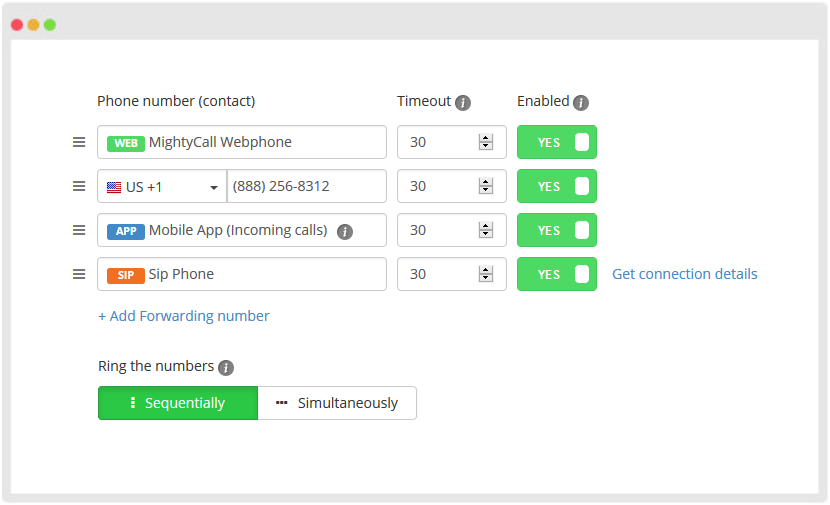 Set your special call forwarding rules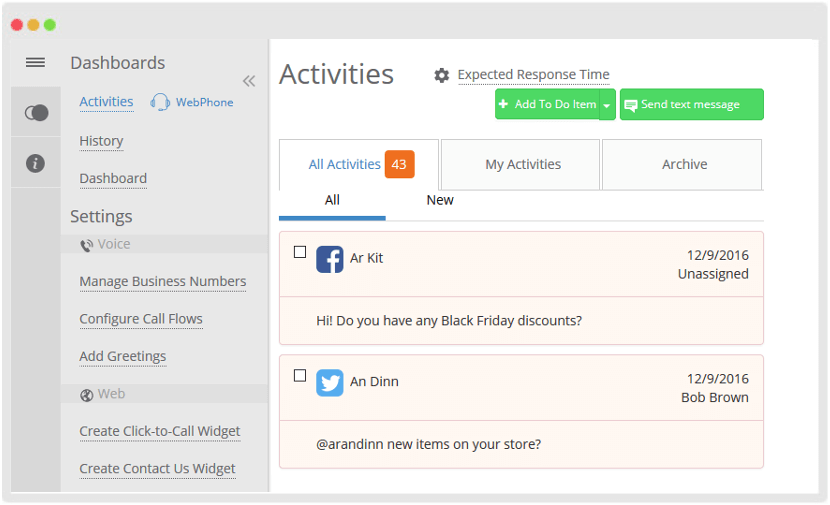 Activity queue – your integrated to-do list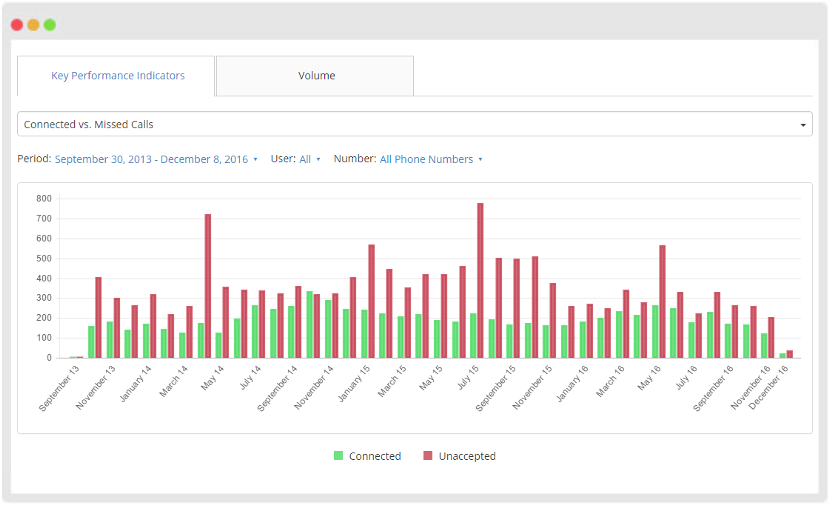 Powerful analytics with performance reports
Mobile app
To make users even more mobile, MightyCall released a mobile app. With the mobile application, the user can make and receive calls. But we understand that a phone system's functionality isn't limited to calling. Therefore, we added more options to the mobile app. You can:
Manage your status (Available/Do Not Disturb)
Receive notifications about any event, including missed calls and voicemail
Listen to or read your voicemail, listen to call recordings
Read SMS and reply to them on behalf of your business number
Mighty yet simple
MightyCall has functionality comparable to that of premium in-house phone systems. For example, the functionality of the call distribution system is close to that of call centers. And some MightyCall features are unique on the market:
You can find other capabilities of MightyCall on the page Features.