SWITCH30
Suddenly working remotely? Switch your landline phones to MightyCall's VoIP & get 30% off for the first 3 months
Coronavirus has forced thousands of businesses to readjust their working methods, massively increasing the number of Americans (and Canadians) working from home. If that has left your business infrastructure rushing to adjust, we've got something to make life easier and cheaper: VoIP.
What is VoIP?
VoIP is Voice over Internet Protocol, a software technology that allows people to make phone calls over the internet. That means you no longer need a landline or bulky desk phones for your business communications.
Currently a billion dollar industry, any and all reports you see on VoIP usage have it as a key tool for businesses nowadays, with well over half of American businesses already using VoIP technology in some capacity—and with some estimates putting that number at nearly 80% of businesses.
If you have a decent internet connection, VoIP will work just as well as a traditional landline, but comes cheaper and with more business features. Most VoIP setups (no hardware necessary) only need approximately 10 KBPS (kilobytes per second) to run, while a normal landline needs approximately 64 KBPS.
How much cheaper is VoIP?
Some VoIP companies have monthly business VoIP plans for as little as $10-20 a month. If you have a larger company, you can set up an on-site IP-PBX, but if your employees will generally be working from home you can stick with a cheaper option based on mobility—being able to call anyone, anywhere.
When factoring in hardware alone, landlines are much more expensive, but using VoIP can also save you money on calls you place through the internet (which can be done with the click of a button with any VoIP provider), while landlines charge you for every second. All that adds up to VoIP being much more affordable and scalable.
Some estimates put median savings of businesses switching from landlines to VoIP between 50 and 75%. That means getting more while paying less.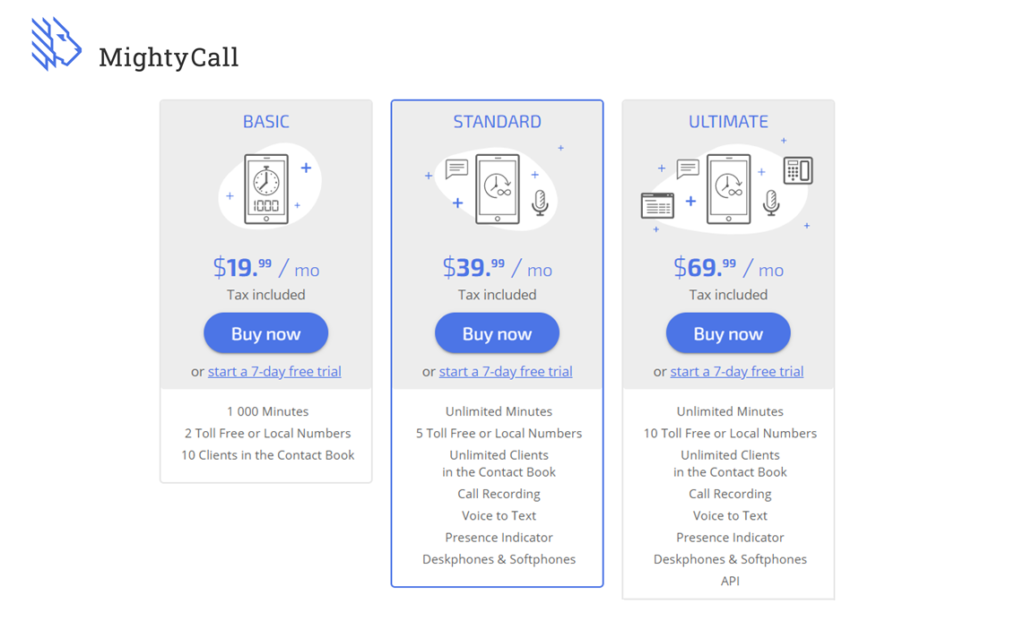 Is VoIP reliable?
Typical calls are equal to reliability when compared with landlines. If you have a Wi-Fi connection, whether indoors or out, you can make and receive VoIP calls, no problem. With the strength and reach of modern Wi-Fi, quality is rarely a problem even if you slightly lack the 100% guaranteed stability of a landline.
If you are worried about your internet connection however, many VoIP providers automatically reroute calls to mobile devices in the event of blackouts or internet troubles. While these rarely occur, meaning your business communications proceed uninhibited, it is necessary to note that VoIP cannot be used for emergency calling due to these intrinsic design principles.
What kind of features does VoIP have?
VoIP has dozens and dozens of features. Where landlines will typically need expensive add-ons or more wiring installed to enhance the system, VoIP comes pre-packed with plenty of features simply by virtue of being a software.
Some key features include:
Call recording
Auto-attendants to greet and route callers
Automated voicemail transcription
Unlimited phone extensions
Call screening & blocking
Conference calling
Call analytics
Call queues
Call forwarding to any device

The Offer
As you can see VoIP offers better technology, more features, more collaboration between staff and virtually equal call quality to landlines while costing less and requiring less upkeep. If your company has allowed workers to telecommute in an effort to fight Coronavirus, switching to VoIP will maximize their work and pave the way for more permanent and easier working methods.
To help get that started, MightyCall is porting any and all business numbers into our system for free, to go along with a 30% discount on your first 3 months of our service. In that amount of time we're sure businesses will clearly see how much superior VoIP is to landlines.
Sign-up for MightyCall and use the promocode SWITCH30 at checkout.

4 out of 5 stars

4.2 out of 5 stars

4.7 out of 5 stars

4.2 out of 5 stars