Full category list
Close list
Text Messages
MightyCall lets you send vital, short pieces of information via SMS/text message from your smartphone or PC. But don't forget to double-check that autocorrect!
The Business SMS feature (text messaging) allows you to send and receive text messages to and from your MightyCall local (non toll-free) business number. Recipients can reply via their own SMS. Text messaging occurs on your mobile devices (the MightyCall mobile App for iPhone and Android).
Text messaging is available for 10-digit local phone and toll-free numbers.
One message can be up to 140 characters. You can send larger texts up to three message parts.
Text messaging does not support international numbers, short code, or multimedia messaging service (MMS).
How to enable Text Messaging
First, you should enable Text messaging at the "Manage Business Numbers" section for the desired phone numbers.
Go to the "Manage Business Number" section and click "Enable." Please note your number must be SMS-capable to use text messaging. If your current number does not support text messaging, you can select another SMS-capable number by clicking a filter.
Now you're ready to send and receive texts using your MightyCall business number!

How to send and receive Text Messages via MightyCall
Send and receive SMS via the MightyCall Web Panel
Go to "Journal" and click on "Send text" to initiate a text message.
Enter a phone number and your text message then click "Send."

All incoming text messages will be added to your MightyCall Journal. Conversations are shown in threads.

Send and receive texts via the MightyCall mobile App
Tap the [+] button at the main screen.
You can enter your recipient's number (To:), manually or from your phone address book.
Enter your text and tap "Save." Your message will be sent!
You can also reply to your incoming Calls and Voicemails via texts.
You can browse all texts (both sent and received) at the "Dashboards | Text messages" section.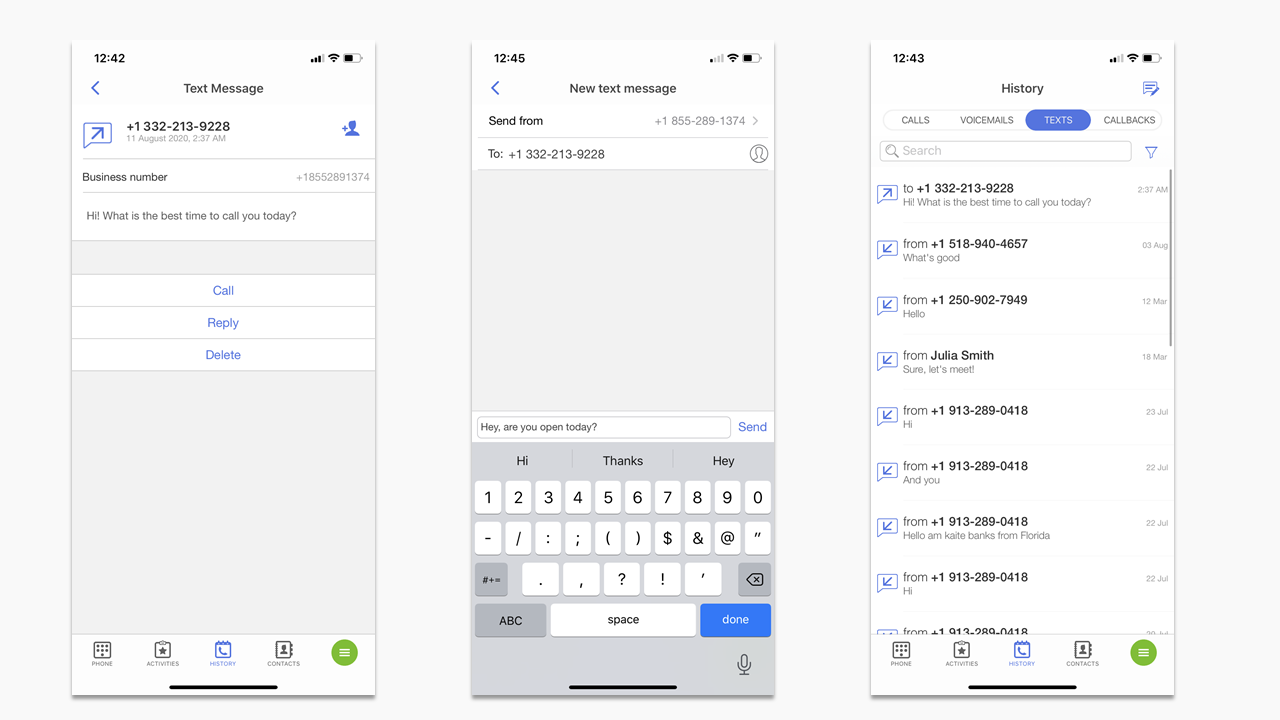 How to disable Text Messaging
Go to "Manage Business Numbers."
Click "Yes/No" to stop sending and receiving texts for the desired phone number. You can enable the Text messaging feature again at any time!
Was this article helpful?
We are sorry to hear that!
Please let us know what's wrong with the article:
Live support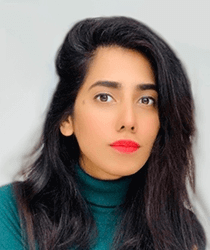 Eelaf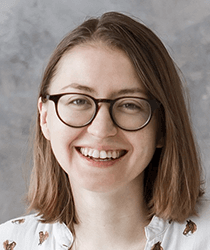 Anna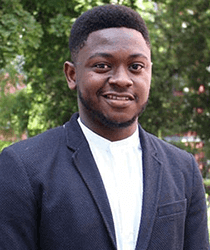 Harry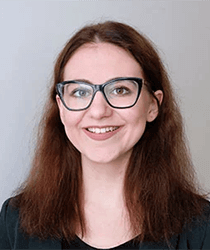 Mira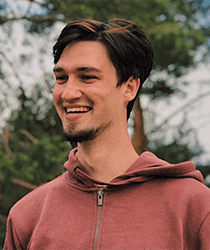 Sam
Submit a ticket