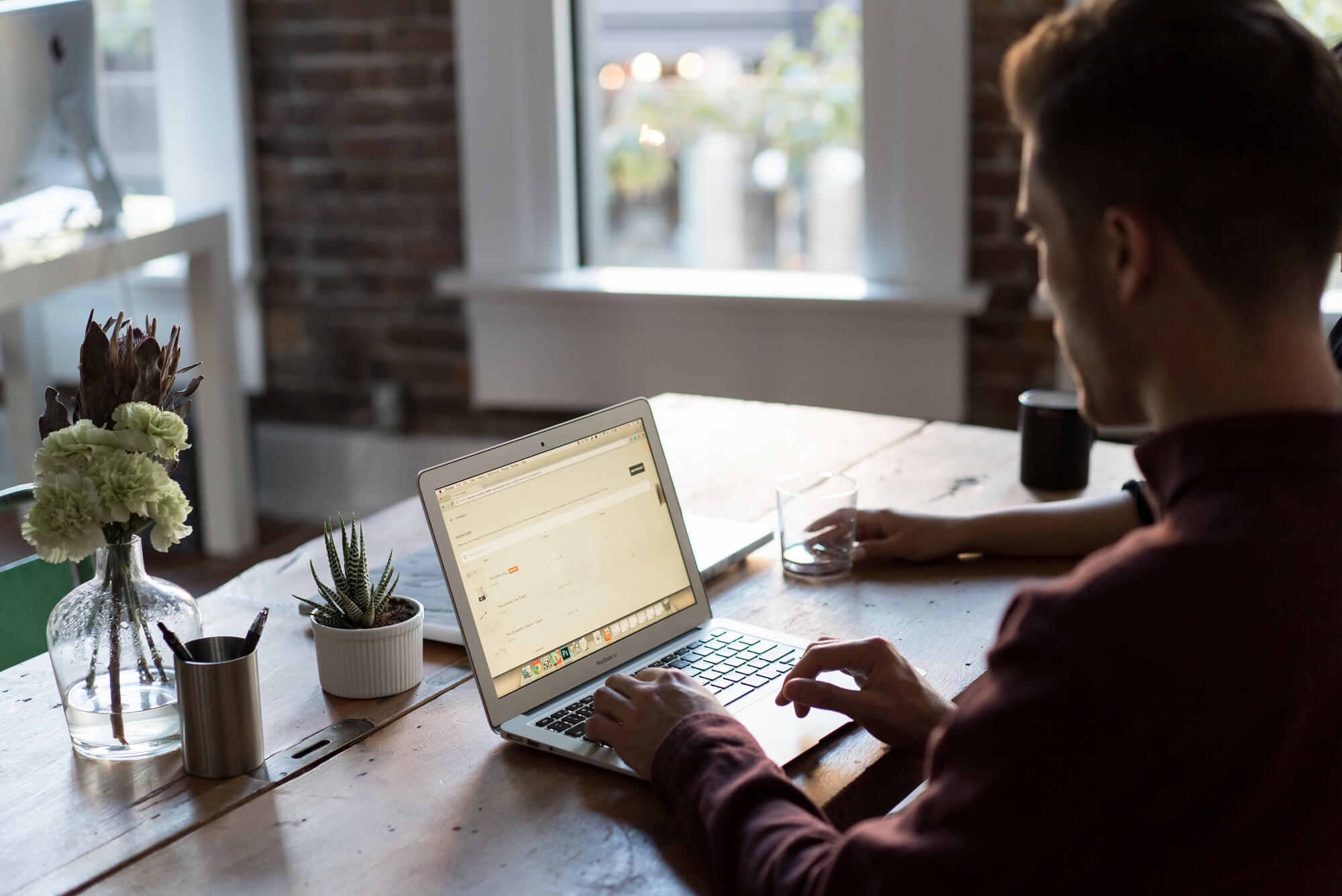 Looking the Part
---
An important aspect of any business (especially online businesses) is looking legitimate. People need to trust you before they give you money for something.
This is a legitimate fear—scammers, and a lot of them, are out there, and many are far subtler than claiming to be a displaced Nigerian prince. That's why any business needs to invest not just in its product, but its appearance. MightyCall has a variety of ways to help you do just that.
The Foundation
A business email and phone number, whether local, toll-free, or even vanity, will immediately improve your business's image. You don't need to balance business and personal phone calls, either having to answer everyone with a forced cheeriness or risk sounding unprofessional to potential customers.
You don't need to feel self-conscious about putting your own number up, or linking a Gmail account on your website either.
A Social Media Presence
Perhaps the biggest way to earn customer trust is through social media. Millennials are generally more tech-savvy than their older counterparts, so they make up a large portion of online shoppers. Social media is an essential part of Millennials' lives, and they trust what their friends tell them about products—39% surveyed claimed their biggest inspiration to buy a product came from social media.
Maintaining an active and professional social media presence can go miles toward improving your draw power, especially in whatever area or group on which you want to focus. Lacking both a Facebook and Twitter account seems strange in this day and age, but having a dead page might be worse.
People will generally do some research before buying something, and if they Google your company name, social media will be near the top. If that were you, and you saw that the company hadn't posted anything in a year, would you still want to buy the product?
It may seem like additional work to keep social media up-to-date, but it usually pays off. As long as you keep it simple and don't annoy people with a barrage of unnecessary posts/tweets, your business will look better.
Helping keep you on top of your business's social media, MightyCall features unique social media integration to automatically notify you of any mention or news on your accounts. From there, any activity is easily managed straight from the MightyCall panel.
Your Website
For an extra touch of professionalism, a good website can go a long way (you can use a variety of companies to make a simple website, some even for free). Again, less is more, and having a clean, simple display to show off your products provides value to you and the customers.
To help maximize your website's accessibility, we have unique and easy-to-use web widgets. The Contact Us widget, Click-to-Call widget, and Call Back widget all play roles in using your site to promote the business.
The Click-to-Call widget allows visitors the opportunity to call you directly from your website. Considering how popular shopping and purchasing is becoming on phones, this is a simple way to get customers closer to buying something.
The Call Back widget, a convenient extension of sorts to Click-to-Call, lets customers leave a request for you to call them—which saves them time if they're busy but want to know more.
The Contact Us widget is a nice little tag that contains all of your business's important information: Business Hours, Address, Contact Info, etc. You can customize the widget to look the way you want it to, and you can even upload maps marked with your location (if you have a physical store) to help people find you.
Bringing it all Together
Once you have all that in place, you want your phone system to work for you. Beyond the slew of features to make your business thrive, custom greetings and the auto attendant will give your business a solid, professional appearance to everyone who calls.
The auto attendant will meet callers with your greetings (or professionally-recorded greetings) depending on who and when the call comes in, and then will route them to the appropriate place—you, a colleague's number, a specific extension, etc. in a snap.
From there, all the preliminary work has been done to give you the chance to bring in customers. Simply put, with MightyCall, you're creating a well-organized and reliable structure to give customers an easy and pleasant experience. You won't have to worry as much about your business's appearance, giving you time to redistribute your time and resources elsewhere.
Make your business look like a million bucks. SIGN UP NOW WITH A SPECIAL OFFER