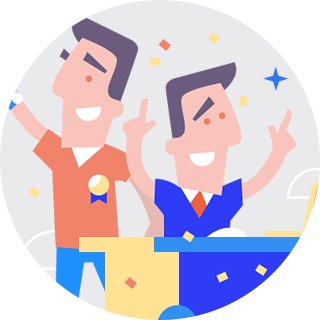 10 of the Most Successful Startups of 2015 in the USA
---
Every year brings new ideas and startups to the market. Some of them faded at short notice, but certain startups have a breakthrough and obtain headlines, news feeds' and investors' attention.
Here is a look back at most remarkable and prosperous new businesses of 2015.
Periscope
For all social media lovers, Twitter obtained and then launched an application for live streaming videos. Users can follow, comment and "like" each other's posts.
Periscope's competitive advantage is keeping the video on the server for one day for those who've missed the live update. The application founding is not announced, as the startup was acquired before the investment phase. Within 2 weeks, Periscope had over a million users — it is a true success story.
Jet.com
E-commerce major Amazon finally has a worthy challenger. Marc Lore, Quidsi's ex-CEO, presented Jet.com. The development of the site was quite a secret and involved such giant investors as Alibaba. Now the startup's test-version is live. The concept is to provide prices 10-15% lower than anywhere else. On launch day, sales returned to the company more than $1 million. Initially, the membership was low-fee, but it was eliminated to afford more user-friendliness. The membership fee is still under discussion.
Eero
Uneven Wi-Fi throughout an apartment is a common headache in the year of the internet. The small white box presented by Eero is here to solve the problem. Using Bluetooth and networking, Eero extends seamless Wi-Fi. Eero recommends 3 boxes to cover a standard apartment's space. One connects to the local modem; two others are plugged into power outlets. Internal radio binds all devices. Today customers can pre-order Eero, as it is not on the market yet.
Gogoro
Tesla cars are already familiar. It's time for the Tesla of scooters. In 2015, Gogoro presented plug-free electric bike. A portable battery as a source of energy can be obtained at Gogoro stations established in major cities. The scooter can ride about 150km without recharge at a maximum speed of almost 100kph. The Gogoro system has application to monitor vehicle's condition and battery level. Originally, the company was founded in Taiwan in 2011, but the final design and the idea were presented in Las Vegas in 2015. Within 4 years the company has raised $180 million.
Ride
Ride is a service for colleagues and those who work at the same office. It solves logistical, financial and traffic problems at once by way-companion connection and carpooling. Oscar Salazar, one of the Uber's founders, launched the startup at the beginning of 2015, and it already has faithful fans.
Wrapify
This San Diego-based startup allows clients to make money while doing almost nothing. Advertisers put their logos on the cars, and the application tracks traveled. Clients have cars as moving ads and obtain money in return. Bargain!
Honor
Care of the senior generation is always a topical issue. Honor application matches seniors and professional caregivers. One great feature of the app is reporting on a nurse's performance and a senior's condition to relatives. The collaboration bases not only on primary needs, but also considers common interests and hobbies of a client and a contractor. The connection expects a long-term partnership. Investors poured about $ 20 million in the noble work.
The League
"It's hard to find a peer-level partner when you are one of the elite" — that's probably what Stanford graduate Amanda Bradford thought when launching a dating application for the jet set. The users are successful and motivated singles typically with advanced degrees. The startup went live in San Francisco and soon made its way to New York. The idea attracted more than $2 million.
Diamond Foundry
A diamond-growing project? Sounds unbelievable! Within 2 months, the startup attracted about $100 million as funding. Three years of hard work turned into a way of lab-grow non-synthetic pure diamonds. The founders claim a particular plasma that attracts atoms to a small piece of authentic diamond. Stacking one to other atoms forms a pure gem within a short period. The company collaborates with jewelry brands as well as with developers of medical and technical equipment.
Hungryroot
Ben McKean, well known as former Groupon executive, presented a new method of vegetable consumption. Within one day from order to delivery, the variety of veggies turns into a delicious paste with an addition of protein and creative sauce. It grabbed costumers' attention. 10,000 meals were sold during the first month!
These are only 10 of bright startups of 2015. And the current year brings new breakthroughs. Every business starts with a couple of proactive founders. The interaction is effortless, when the team is small. Further, a company expansion and growing market require stable and easy-to-use communication tools. MightyCall is glad to be the part of this process and committed to providing best customer service and support.