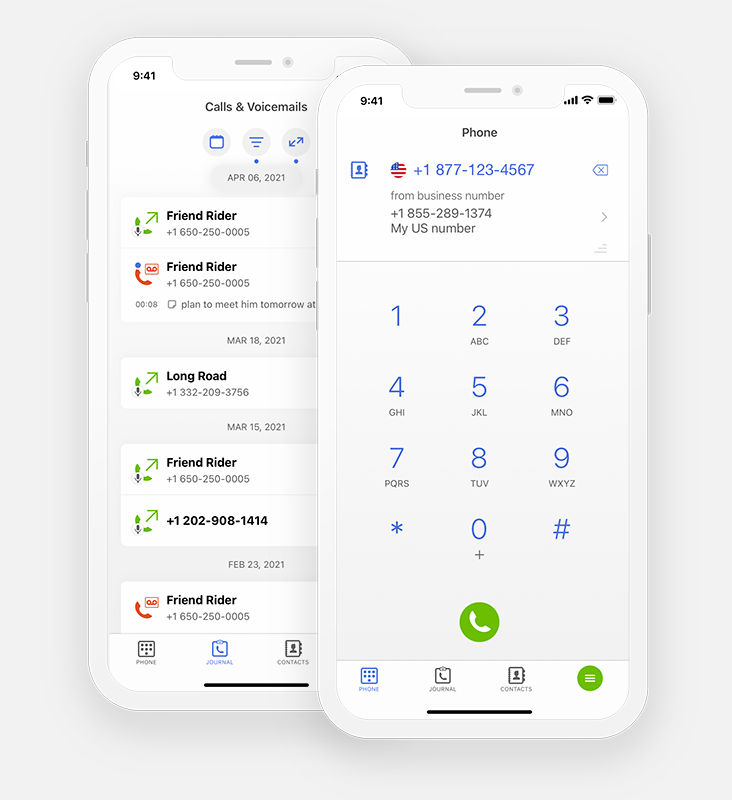 877
Numbers
How to
get

an 877 number?
How to
use

an 877 number?
The Value of an 877 Number
Anyone who has ever watched TV has probably heard some variant of the following phrase:
"Call toll-free at 1-877-XXXX!"
877 numbers are just everywhere. In your magazine pages, on your internet ads, and on you tv. But why? Why do so many businesses use them? Can you business be helped by acquiring an 877 number? In short: what's the value of an 877 number?
877 numbers are toll free, and are recognized nationwide. Your customers can call (and text!) 877 numbers at no cost to them.
Below, we'll get into the details of the benefits of an 877 number.
What is a toll-free number?
Toll free numbers are great because callers can, well, call them at no cost (effectively, they are "free" of "tolls"). Instead, the person who receives the call will pay for it. This is a really good deal for businesses.
Why?
Well, for one, a customer is straight-out more likely to call a business if they don't have to worry about payment (especially when that call may involve waiting on hold for a long time). Plus, having an 877 number just makes your business seem more professional.
How can I use an 877 number for marketing?
One popular marketing method for 877 numbers is called call-tracking. When using offline campaigns (like magazine ads, for just one example), get a separate 877 number for each. Then, count to see which numbers are receiving more calls. That way you can see which campaigns are successful and which could be improved upon.
What's a vanity toll-free number?
Vanity numbers are numbers like "1-555-555-FLAG" that you see in ads. They're easy to memorize and stick in your head. Vanity toll-free numbers just combine the two concepts, so that you'd get something like "1-877-555-FLAG".
Do these work nationwide?
Definitely!
Plus, they work in Canada as well! In fact, national recognition is a key positive of 877 numbers. 877 numbers allow callers from around the country to call you for free, regardless of wherever they're calling from.
Can I send text messages with my 877 number?
Yes you can!
As long as your number is text enabled, customers can text your toll-free numbers and you can text them right back!
Is there a difference between 877 numbers and other toll-free numbers?
Not at all!
The reason why there's different numbers is because the government over time needed new ones as more and more businesses saw their potential.
How can I get one? And is there a difference if I want to get one in Canada?
It's so easy! Many phone providers allow you to purchase toll-free numbers. We recommend you try MightyCall. It's quick, easy, and their numbers come with a plethora of features.
But why buy an 877 number from MightyCall?
Well for starters, each MightyCall plan has a free toll-free number. Plus, depending on the plan, you can have 2, 5, or 10 numbers, complete with minutes and all VOIP functions (like call forwarding, visual voicemail, and so much more). Your numbers can be instantly activated, and once it's activated, it's YOURS. You can port it out and don't have to worry about things like renting. When buying, you can search for vanity numbers to make your business even more personal.
Get calling!
Why buy an 877 number from MightyCall?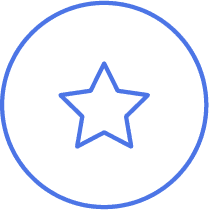 Get all VoIP functions
Call forwarding, visual voicemail, auto-attendant etc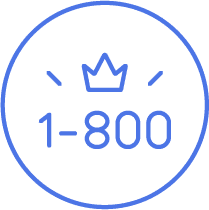 Get a free Vanity number
Easily memorizable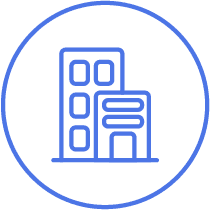 Add a local number
For local presence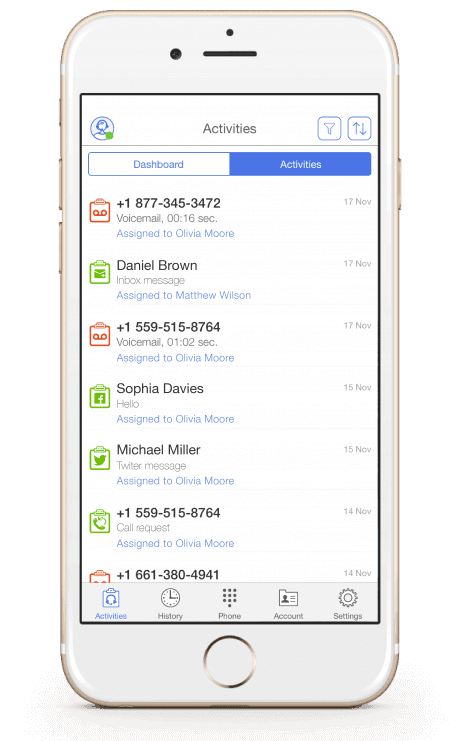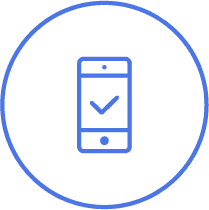 Instant activation
Start calling within minutes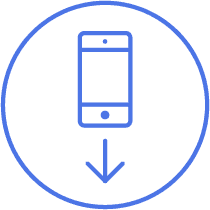 Port your number
The number is yours. Port it in or out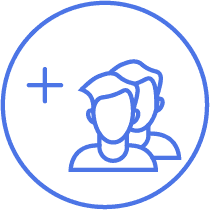 Add your team
Unlimited extensions with every plan
Manage your business easily with these great features
VIP or blacklist call routing
Set different service rules for different clients
After-hours call routing
Keep the customer experience going after closing time
Auto attendant
Press 1 for Sales, 2 for Support or hold the line to leave a message
Custom greeting
Set personal and company greetings for different situations
Call forwarding
Forward incoming calls to any number and device
Conference calls
Easily bring colleagues into a call
Voicemail & transcription to text
Sent via email
Call recording
Record the talk so that no point is lost
Get MightyCall's VoIP for your business
If you already have a virtual phone number, we can port it in for free so you can keep using it.
All plans include
Unlimited Extensions
Text Messaging
Call Routing
Auto-Attendant
Activity Queue
Available \ DND Status
Business Hours
Webphone
Conference Calls
Call Queues
Voicemail to Email
Call Transfer
Caller ID & CNAME
Vanity Number
Custom Greetings
Performance Reports
Social Media Integration
VIP & Black Lists
Click-to-call Widget
Call-back Widget
Contact Us Page
Product reviews